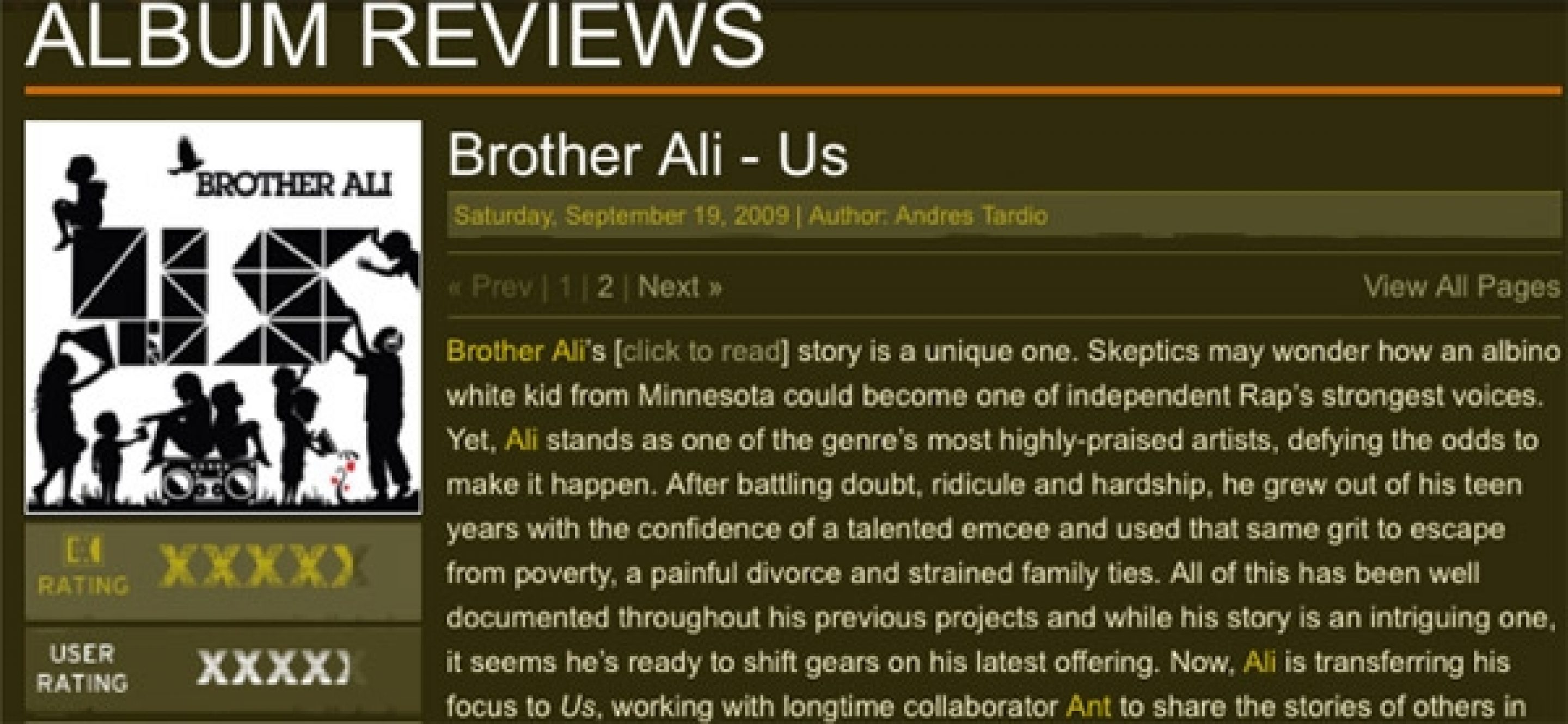 HipHopDX gives Brother Ali's "Us" 4.5 out of 5
Brother Ali
"Us"
4.5 out of 5


Brother Aliâ??s story is a unique one. Skeptics may wonder how an albino white kid from Minnesota could become one of independent Rapâ??s strongest voices. Yet, Ali stands as one of the genreâ??s most highly-praised artists, defying the odds to make it happen. After battling doubt, ridicule and hardship, he grew out of his teen years with the confidence of a talented emcee and used that same grit to escape from poverty, a painful divorce and strained family ties. All of this has been well documented throughout his previous projects and while his story is an intriguing one, it seems heâ??s ready to shift gears on his latest offering. Now, Ali is transferring his focus to Us, working with longtime collaborator Ant to share the stories of others in an attempt to build on his impressive discography. Marking the release of his third official full-length album, some have doubted that he could satisfy those high expectations. But, that only allows Ali to do what heâ??s always done best: defy the odds.

For the full review, head over to HipHopDX.com.

Grab your copy of "Us" online from Fifth Element, iTunes or Amazon now or pick it up at your favorite independent or chain music store today!