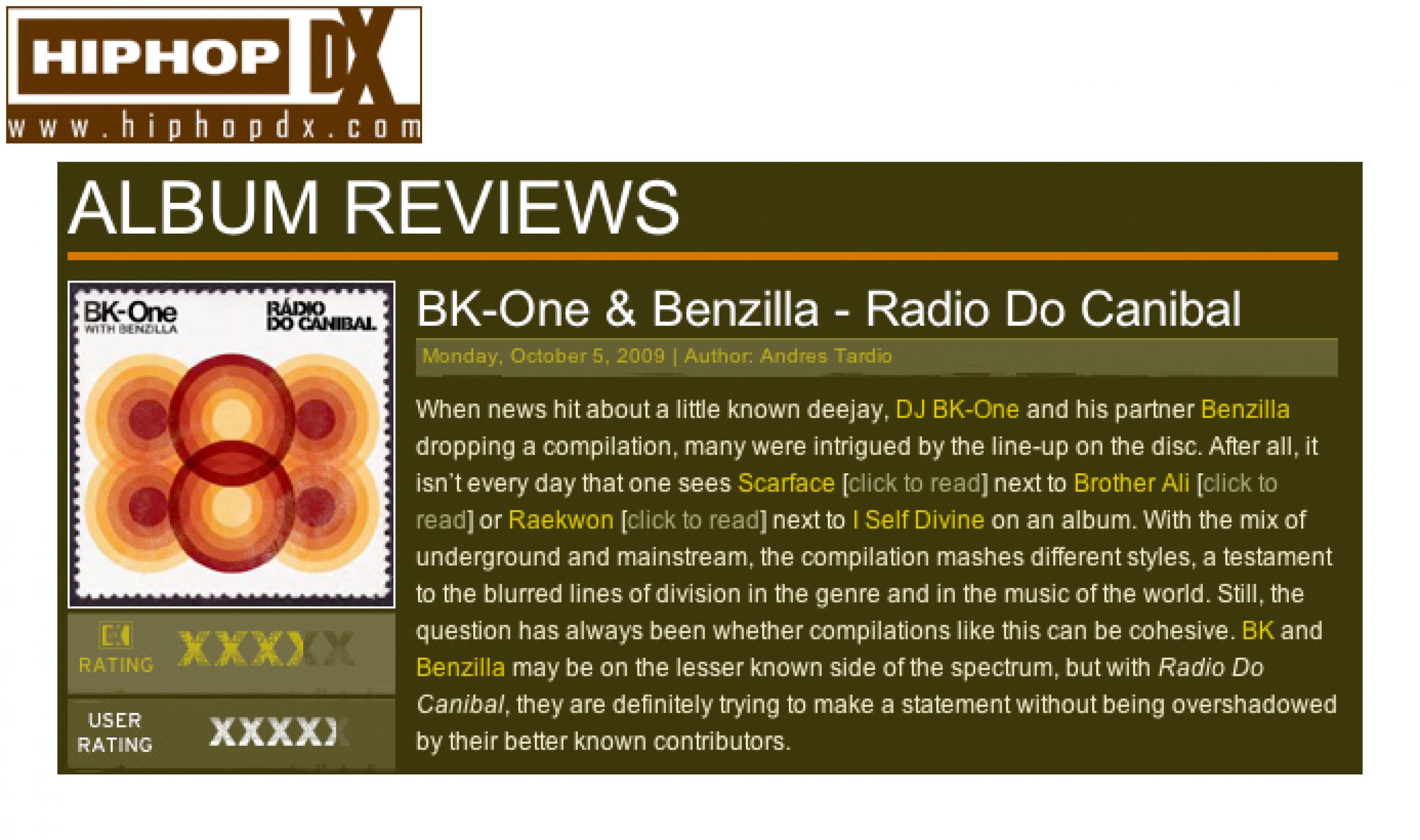 HipHopDX gives BK-One's "Rádio do Canibal" 3.5 out of 5
"When news hit about a little known deejay, DJ BK-One and his partner Benzilla dropping a compilation, many were intrigued by the line-up on the disc. After all, it isnâ??t every day that one sees Scarface next to Brother Ali or Raekwon next to I Self Divine on an album. With the mix of underground and mainstream, the compilation mashes different styles, a testament to the blurred lines of division in the genre and in the music of the world. Still, the question has always been whether compilations like this can be cohesive. BK and Benzilla may be on the lesser known side of the spectrum, but with Radio Do Canibal, they are definitely trying to make a statement without being overshadowed by their better known contributors."

For the full review, head over to HipHopDX.com.

Grab your copy of "Rádio do Canibal" online from Fifth Element, iTunes and Amazon now or pick it up at your favorite independent or chain music store today!