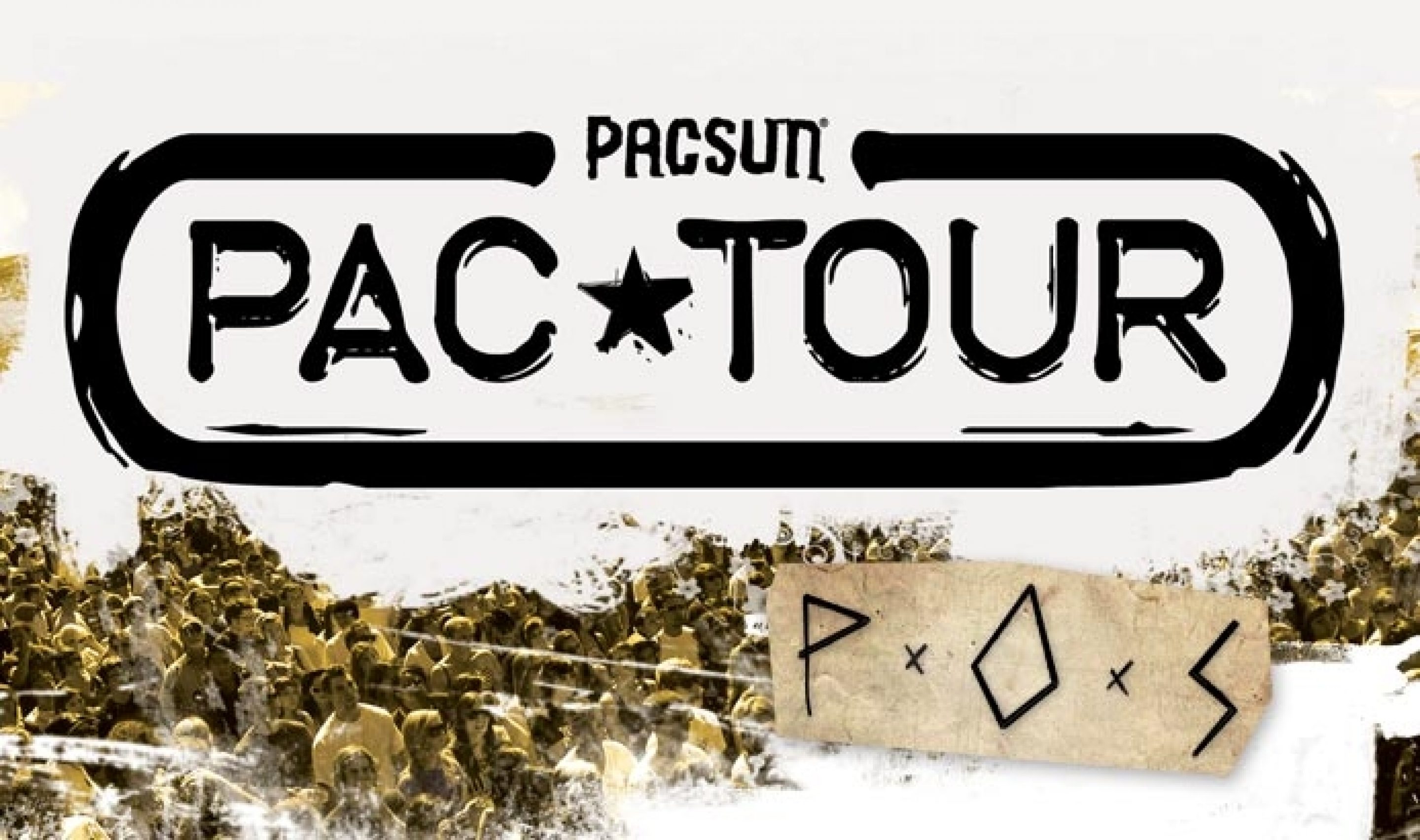 Minneapolisâ?? P.O.S. cannot wait to start the 2009 PacTour on November 6th and show people a whole new way to look at hip hop. P.O.S.â??s newest album release, Never Better, shows off his signature style with a hybrid of music that conjures get-away cars, racing chariots, the pursuit of sirens, and the occasional rueful nighttime drive. For P.O.S., genres have always been permeable and he proves it on Never Better. A free download of "Goodbye" off the album Never Better can be found here: "Goodbye" MP3
PacSun, the clothing store inspired by the California lifestyle, has officially announced that tickets are on sale for the PacTour, featuring Rhymesayers Entertainmentâ??s P.O.S. The tour will be headlined by Saosin, and features additional support from Innerpartysystem and Eye Alaska, kicking off on November 6th in Los Angeles, CA.
"I love touring with different kinds of bands. Thatâ??s really what this tour is about for me is playing in front of crowds that don't expect us to sound like we do, and arenâ??t ready- then making them ready,â? said P.O.S. â??Innerpartysystem and Saosin are good friends of mine from previous tours. I like the wide range of styles represented in the lineup, and itâ??s even better to have friends around. But really what itâ??s gonna be about for me is finding the people in the room who have never seen a hip hop show and trying to melt their faces off with rap."
PacSun is giving local bands a chance to compete to be part of the tour with a PacTour battle of the bands contest. More details can be found at http://battleofthebands.pacsun.com/index.php. PacSun is also offering one lucky VIP winner the chance to fly to Los Angeles, spend the night in a hotel, receive VIP backstage access to the finally of the PacTour in Anaheim and go on a $1,000 shopping spree with Saosin at the local PacSun retailer. Second place winner to receive $500 and third place winner to receive a gift-pack from each band including their latest CD and signed t-shirt. To enter text â??pactourâ?? to 39668 and for more information on the â??sweepsâ? a.k.a. â??sweepstakesâ? head to http://pactour.pacsun.com/sweeps.php.
PacTour Dates:

Fri/11-6 Los Angeles, CA @ House of Blues  
Sat/11-7 Chico, CA @ Senator Theatre  
Sun/11-8 San Francisco, CA @ Fillmore  
Tue/11-10 Portland, OR @ Hawthorne Theatre  
Wed/11-11 Seattle, WA @ El Corazon  
Fri/11-13 Salt Lake City, UT @ Murray Theatre  
Sat/11-14 Denver, CO @ Gothic Theatre  
Sun/11-15 Kansas City, MO @ Beaumont  
Tue/11-17 Des Moines @ People's Court  
Wed/11-18 Milwaukee, WI @ The Rave  
Thu/11-19 Chicago, IL @ House of Blues  
Fri/11-20 Grand Rapids, MI @ Orbit Room  
Sat/11-21 Detroit, MI @ St. Andrews Hall  
Sun/11-22 Columbus, OH @ Newport Music Hall  
Tue/11-24 New York, NY @ Irving Plaza  
Wed/11-25 Philadelphia, PA @ Trocadero  
Fri/11-27 Sayerville, NJ @ Starland Ballroom
Sat/11-28 New Haven, CT @ Toad's  
Sun/11-29 Pittsburgh, PA@  Altar Bar  
Tue/12-1 Boston, MA @ House of Blues  
Wed/12-2 State College, PA
Thu/12-3 Allentown, PA @ Crocodile Rock  
Fri/12-4 Washington, DC @ 9:30 Club  
Sat/12-5 Norfolk, VA @ Norva  
Sun/12-6 Atlanta, GA @ Masquerade  
Tue/12-8 Ft. Lauderdale, FL @ Culture Room  
Wed/12-9 St. Petersburg, FL @ State Theatre  
Thu/12-10 Orlando, FL @ House of Blues  
Sat/12-12 Dallas, TX @ The Door  
Sun/12-13 Houston, TX @ Meridian  
Tue/12-15 San Antonio, TX @ White Rabbit  
Thu/12-17 Tucson, AZ @ Rialto Theatre  
Fri/12-18 Phoenix, AZ @ The Marquee  
Sat/12-19 San Diego, CA @ Soma  
Sun/12-20 Anaheim, CA @ House of Blues
Buy Tickets to a PacTour date near you

Twitter | Facebook | Myspace