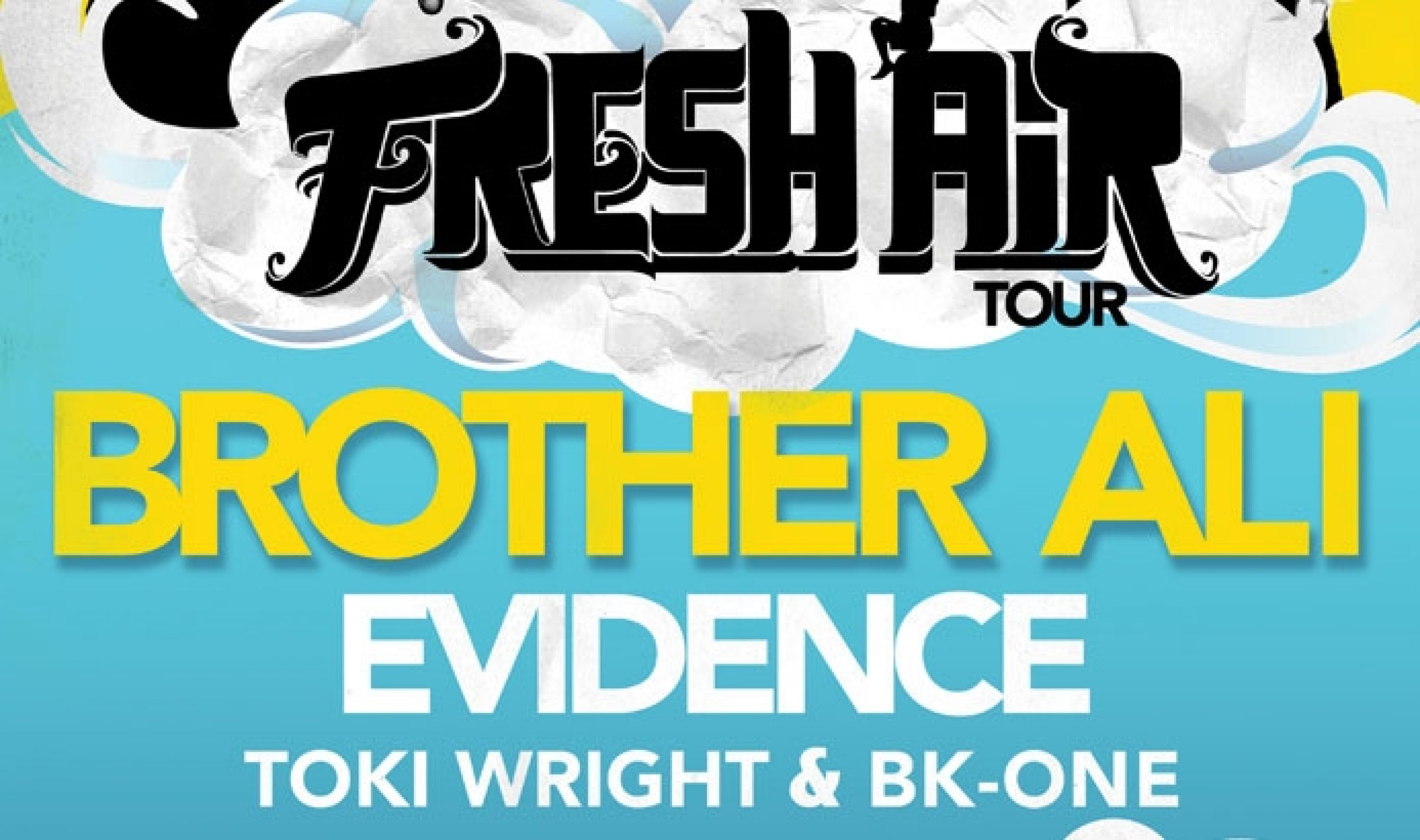 Fresh Air Tour Video #3 / Minneapolis Tonight!
The third tour video from the Fresh Air Tour. Tonight the tour returns home for the first of two home coming shows in Minneapolis at First Avenue. The show tonight is SOLD OUT but there are still tickets available for the All Ages show tomorrow which you can grab online from Ticketmaster or grab 'em from Fifth Element | 612.377.0044.



You can catch Brother Ali today live on the Current at 4:30PM CST! Tune to 89.3 FM in the Twin Cities or listen online at TheCurrent.org
!