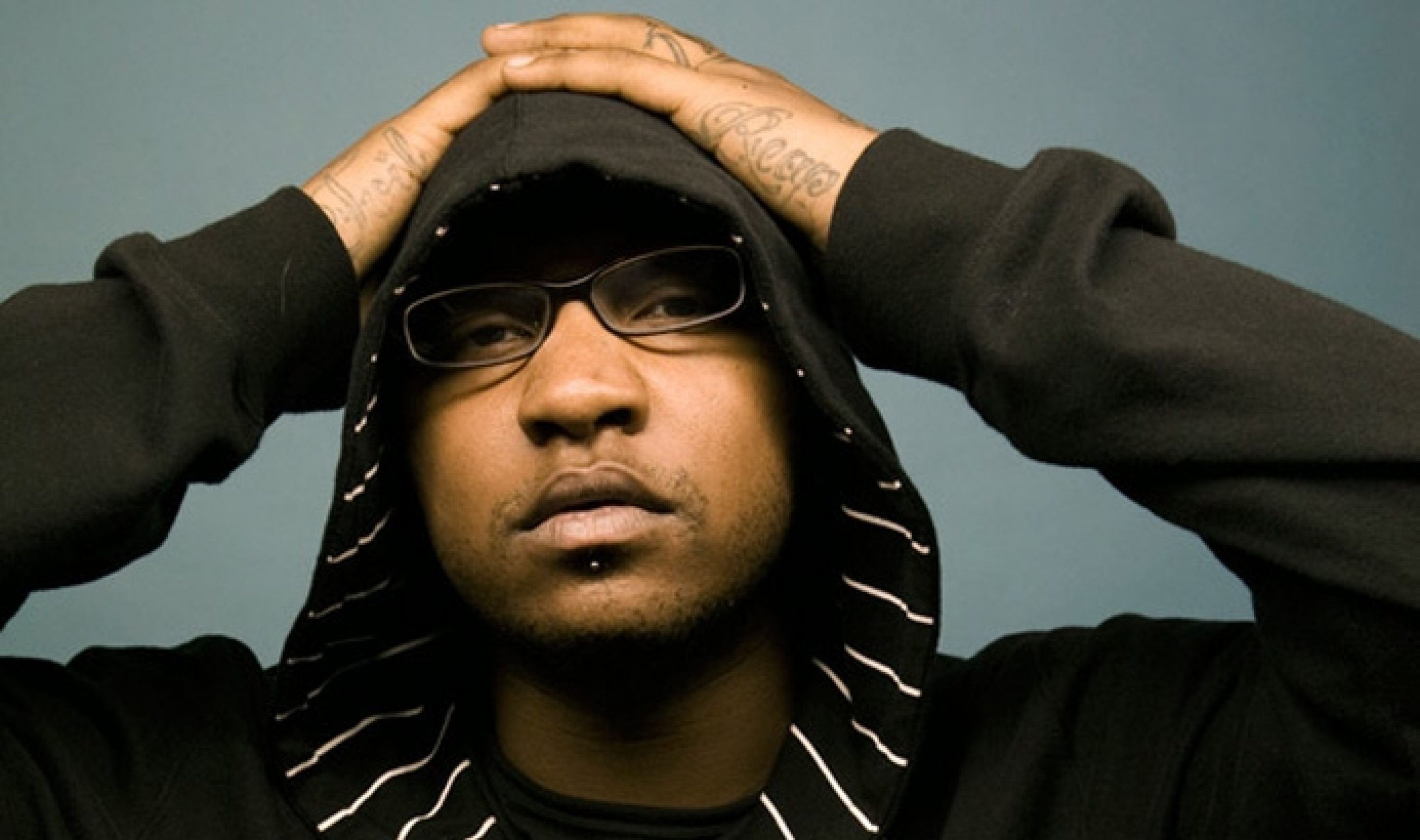 POS "Every Never Is Now" Tour
It's been quite a year for Rhymesayers recording artist P.O.S - Never Better marked the third album from this Minneapolis rapper, which appeared on multiple year end lists including Spin's "Top 10 Best Album You Might Have Missed" and MySpace's Top 50.  After four videos (Drumroll, Optimist, Purexed, Never Better), a cover of Pearl Jamâ??s â??Why Goâ?, MTV2 Discover and Download artist nod, a solo cup performance at the MTVu Woodies and non-stop touring it doesnâ??t look like P.O.S. will be slowing down anytime soon. He'll hit the road in February on a two month "Every Never Is Now" headlining tour. Full list of confirmed dates is below.
If you slept on Never Better back when it was released in February, don't sweat it. You still have time to get hip to one of the year's best releases before the year is over. Never Better combines a unique, powerful blend of rock, punk and hip hop that's appealing to a wide range of musical tastes. Just ask Kanye West and Pete Wentz, they dig.
Every Never Is Now Tour
POS with Grieves & Dessa
2.02 - Lawrence, KS @ Jackpot - Buy Tickets | Fan Tickets
2.04 - Colorado Springs, CO @ Black Sheep - Buy Tickets | Fan Tickets
2.05 - Denver, CO @ The Marquis Theatre - Buy Tickets | Fan Tickets
2.06 - Salt Lake City, UT @ Kilby Court - Buy Tickets | Fan Tickets
2.07 - Salt Lake City, UT @ Urban Lounge - Buy Tickets | Fan Tickets
2.08 - Boise, ID @ Neurolux - Buy Tickets | Fan Tickets
2.09 - Missoula, MT @ Badlander
2.11 - Vancouver, BC @ The Biltmore Cabaret - Buy Tickets | Fan Tickets
2.12 - Seattle, WA @ Nectar Lounge - Buy Tickets
2.13 - Portland, OR @ Berbati's Pan - Buy Tickets | Fan Tickets
2.14 - Eugene, OR @ WOW Hall - Buy Tickets | Fan Tickets
2.16 - Reno, NV @ Tonic Lounge - Fan Tickets
2.18 - San Francisco, CA @ Bottom Of The Hill - Buy Tickets | Fan Tickets
2.19 - West Hollywood, CA @ The Troubadour - Fan Tickets
2.20 - San Diego, CA @ The Loft - UCSD
2.21 - Pomona, CA @ The Glass House - Buy Tickets | Fan Tickets
2.22 - Scottsdale, AZ @ Chasers - Buy Tickets | Fan Tickets
2.23 - Tucson, AZ @ Club Congress - Buy Tickets | Fan Tickets
2.24 - Albuquerque, NM @ Launchpad - Buy Tickets

POS with Astonautalis & Dessa
2.26 - Austin, TX @ Red 7 - Buy Tickets | Fan Tickets
2.27 - Denton, TX @ Hailey - Fan Tickets
2.28 - New Orleans, LA @ The Parish Room - Buy Tickets | Fan Tickets
3.02 - Tallahassee, FL @ Club Downunder
3.03 - Orlando, FL @ Backbooth
3.04 - Atlanta, GA @ The Masquerade - Buy Tickets | Fan Tickets
3.05 - Chapel Hill, NC @ Local 506 - Buy Tickets | Fan Tickets
3.06 - Washington, DC @ DC9 - Buy Tickets | Fan Tickets
3.07 - Philadelphia, PA @ First Unitarian Church - Buy Tickets | Fan Tickets
3.09 - New York, NY @ Bowery Ballroom - Buy Tickets | Fan Tickets
3.10 - Cambridge, MA @ Middle East Downstairs - Buy Tickets | Fan Tickets
3.11 - Portland, ME @ Space - Fan Tickets
3.12 - Burlington, VT @ Higher Ground Showcase Lounge - Buy Tickets | Fan Tickets
3.13 - Montreal, QC @ II motore - Buy Tickets | Fan Tickets
3.14 - Toronto, ON @ Sneaky Dee's - Buy Tickets | Fan Tickets
3.16 - Pontiac, MI @ The Pike Room at Crofoot Ballroom - Buy Tickets | Fan Tickets
3.17 - Cleveland Heights, OH @ Grog Shop - Fan Tickets
3.18 - Chicago, IL @ The Bottom Lounge - Buy Tickets | Fan Tickets
3.19 - Madison, WI @ High Noon Saloon - Fan Tickets
3.20 - Milwaukee, WI @ Turner Hall
Buy Tickets:
Fan Pre-Sale: http://tixx1.artistarena.com/pos/
Username: pos
Password: tickets
POS: Twitter | Facebook | Myspace
Rhymesayers: Facebook | Twitter | Youtube | Myspace