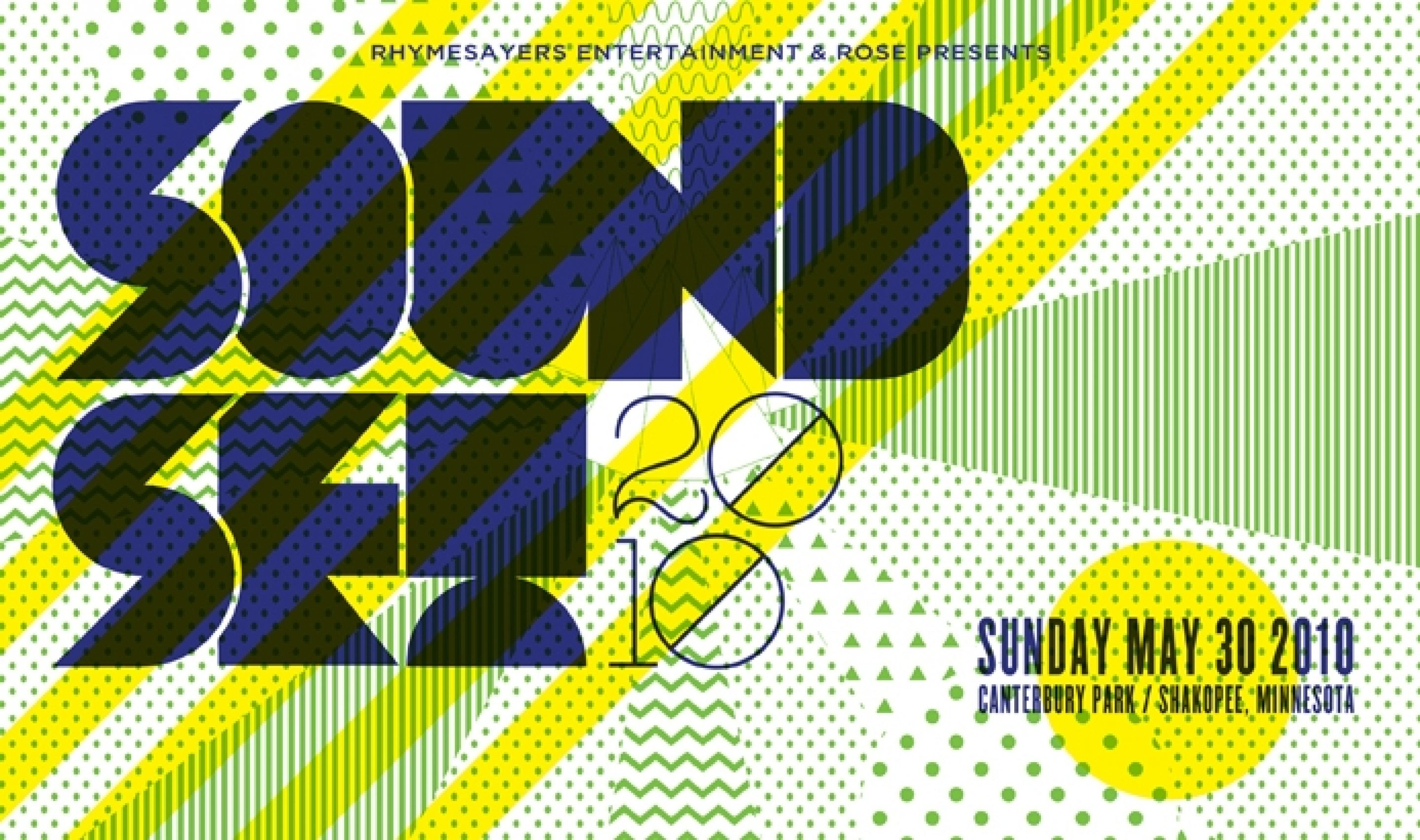 2010 Soundset tickets officially on sale!
Rhymesayers Entertainment and Rose Presents bring you the third annual Soundset Festival Sunday, May 30th 2010: the official Midwest kick-off of the summer with nine hours of the best independent Hip Hop music in one day. It all goes down at Canterbury Park in Shakopee, MN (rain or shine).

Confirmed artists for Soundset 2010 include: Atmosphere, Method Man & Redman, Brother Ali, Hieroglyphics featuring Del The Funky Homosapien, Souls of Mischief, Casual and Pep Love, P.O.S, Murs, Freeway & Jake One, Eyedea & Abilities, Wiz Khalifa, Cage, DJ Rob Swift, Grieves & Budo, 45 King, People Under The Stairs, BK One, DJ Revolution, Dessa, Yelawolf, Fashawn, Themselves, Busdriver, Toki Wright, Solillaquists of Sound, Prof with Rahzwell, Cecil Otter, Dark Time Sunshine, Ernest Rhodes, A.R.M (M.anifest & Krukid), Mike Dreams, I.B.E, Ice Rod, Plain Ole Bill, Mike 2600, Kid Cut Up, DJ Pratt and DJ Anton. Hosted by Peter Parker, Kevin Beacham and DJ Snuggles.




With options of two stages delivering over 40 artists performing nine hours of diverse music, an expanded B-Boy/B-Girl DJ tent, live painting exhibit, skate demo area, Slow and Low custom car show and a special Last of the Record Buyers production showcase, Soundset 2010 is guaranteed to bring the fun for the whole family!

Tickets for Soundset are officially on sale now through Ticketmaster.com and Fifth Element. General admission tickets are $35 plus applicable fees ($3 facility fee and parking are included in ticket price), VIP options are also available!

For those people 18+, we are offering a special Soundset 2010 VIP experience. The VIP ticket includes the following amenities: exclusive VIP parking, separate VIP entrance to the festival grounds, access to a special exclusive VIP area near the main stage, bleacher style seating viewing the main stage, shaded tent chill area, meet and greets with artists, separate restrooms, VIP bar with adult beverages, the only location on site that will serve hard liquor (beer will be available festival wide), a special limited edition festival laminate and more! VIP tickets are $75 each (plus applicable fees) and are subject to limited availability.

Soundset: SoundsetFestival.com | Twitter | Facebook | Myspace