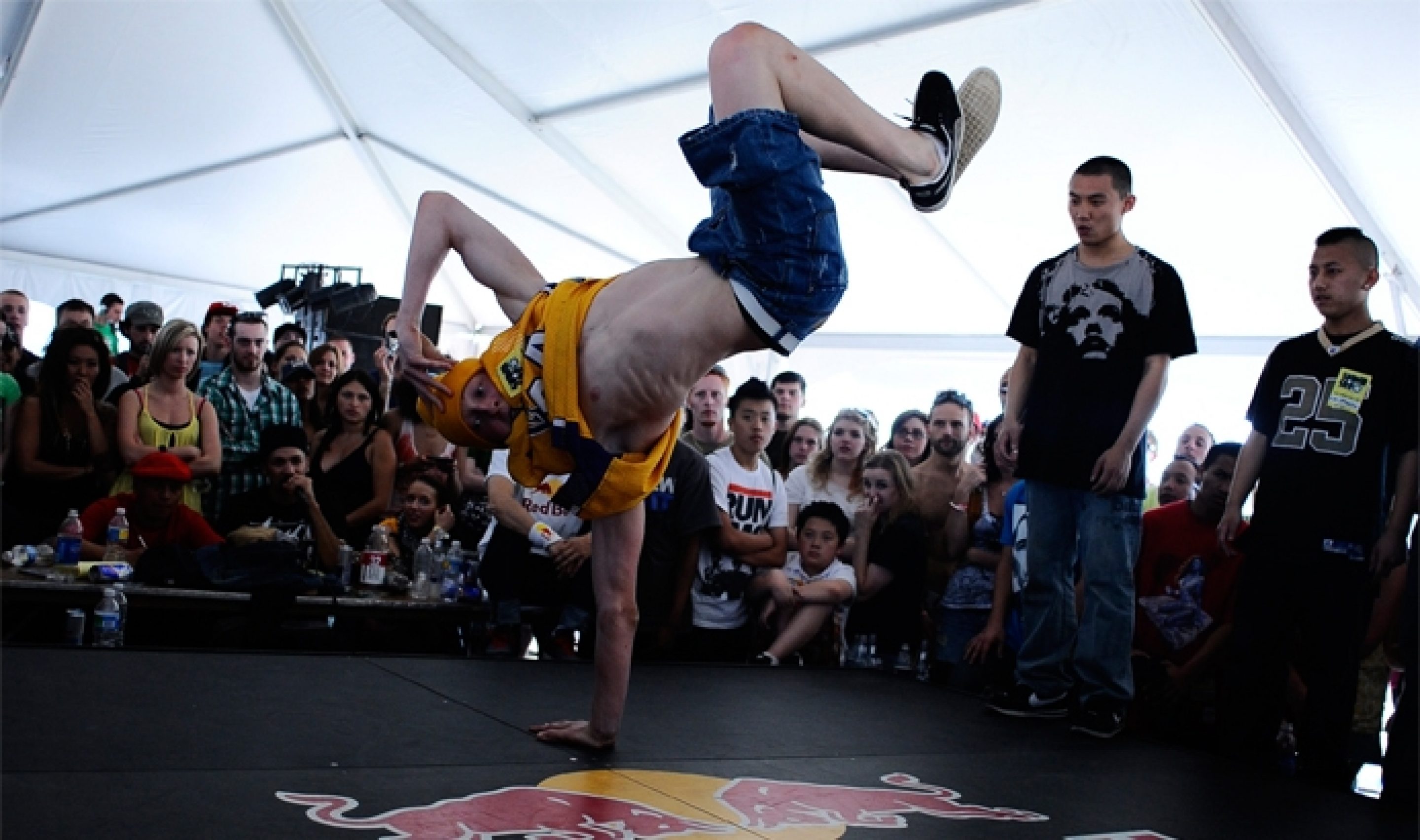 Soundset B-Boy Prelims at Fifth Element this Saturday!
Soundset 2010 B-Boy/Girl Pre Lim 5 on 5 Battle
Saturday May 29, 2010, 1 PM to 6 PM (battle starts at 1 PM!)
Fifth Element (@ Back Parking Lot)
2411 Hennepin Ave S MPLS 55405
FREE EVENT!
FOR MORE INFO: 612 377 0044
The Soundset B-Boy/Girl Battle has been an event highlight for the past two
years and you can expect the tradition to continue this Sunday! With a
increased number of crews registering to compete weâ??ve decided to host
our first Pre Lim Battle!
The first part of the showdown will take place this Saturday (one day
before the Main Event). Come thru and watch the 5 person crews battle move
for move; classic style, innovative power moves, intricate routines, & a
whole lotta soul!
The Soundset B-boy/Girl Finals take place at Soundset on Sunday with beats
spun by The 45 King, Plain Ole Bill, Rob Swift, Kid Cut Up, DJ Revolution,
Mike The 2600 King, & DJ Pratt!
Buy your Soundset Festival & After Party tickets online through Ticketmaster or walk up through Fifth Element in Minneapolis!
Make sure you follow, fan or text "SS2010" to #66937 for Soundset updates and your chance to win!
Soundset: SoundsetFestival.com | Twitter | Facebook | Myspace
Rhymesayers: Facebook | Twitter | Youtube | Myspace