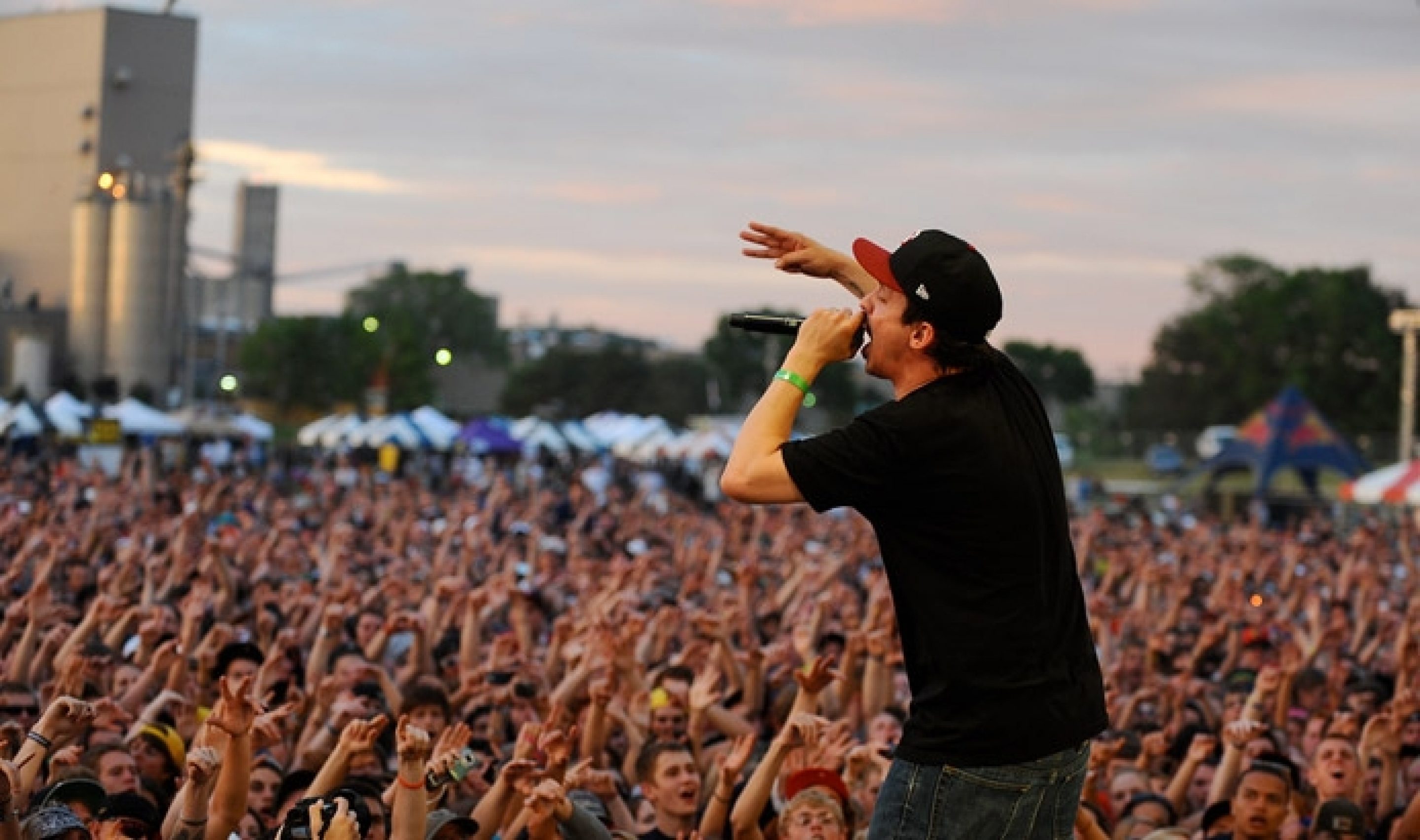 To All Of Our Friends, Make Some Noise!
Atmosphere performing at Soundset 2010 (Photo by Jules Ameel)

Friends,

As you've hopefully seen, we like our Social Media at Rhymesayers. Facebook, Twitter, Flickr, MySpace, Foursquare, and many more. Since the tour is all about friends being together and having a good time, we'd like you all to show and prove. Let's make some noise together.

When you get to the venue, why not check in on Foursquare? When you check in (and when you Tweet about the show), make sure to use the hashtag #toallmyfriends so we can keep track of y'all. There are Foursquare apps for Android, Blackberry, and iPhones, as well as a mobile website - so everyone can participate!
When you take pictures at any of the â??To All My Friends Tourâ? shows, weâ??ve got a few ways for you to share them with everyone:
-Twitpic, Tweetphoto, YFrog, etc: tag @rhymesayers in your tweets so we get them.
-Flickr: upload your pictures to Flickr and add them to the Rhymesayers pool.
-Email them to friends@rhymesayers.com
Make sure that we know what day the photos were taken. We want to represent every single show!

Whatâ??s gonna happen with these photos?
-At the end of every week weâ??ll assemble a Flickr slideshow of the weekâ??s shows.
-At the end of the tour weâ??ll be putting together a video with pictures and footage from the tour â?? so you can relive the great shows and good times with all of your friends.

Atmosphere: Facebook | Myspace
Blueprint: Twitter | Facebook | Myspace
Grieves: Twitter | Facebook | Myspace
Budo: Twitter | Facebook | Myspace
DJ Rare Groove: Facebook | Myspace
Rhymesayers: Facebook | Twitter | Youtube | Myspace