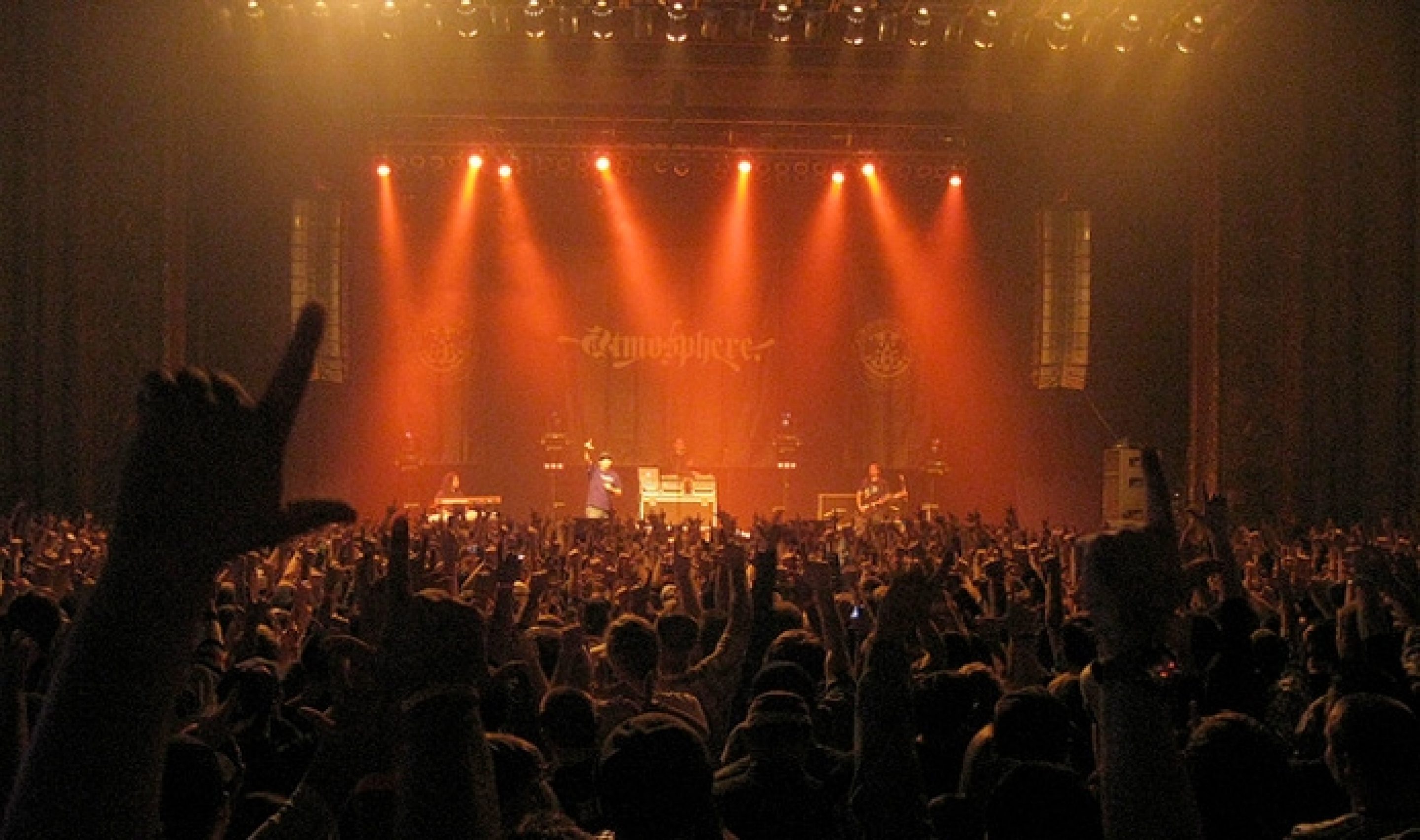 To All My Friends Tour Photo Sharing
Don't forget to peep all of the Flickr sets from the tour right here. If you've got a Flickr account, mark the ones you like the most as a "Favorite" so your friends can see them, and don't be afraid to leave a photo comment or two. Check out the master slideshow with every picture from the tour at the bottom of this post!
Since you can't tag yourselves on Facebook, we have another way you can share these photos to your friends! Click the "Share" button right below each picture. That way, you can type in some commentary and your friends can see the picture when it posts to your wall! Click here to see all of the Facebook albums from the tour, and search out you and your friends - share away!
Thanks again for all of your support on this tour!
Now put on your favorite Rhymesayers track in the background and watch this slideshow. Enjoy!

 
Atmosphere: Facebook | Myspace
Blueprint: Twitter | Facebook | Myspace
Grieves: Twitter | Facebook | Myspace
Budo: Twitter | Facebook | Myspace
DJ Rare Groove: Facebook | Myspace
Rhymesayers: Facebook | Twitter | Youtube | Myspace