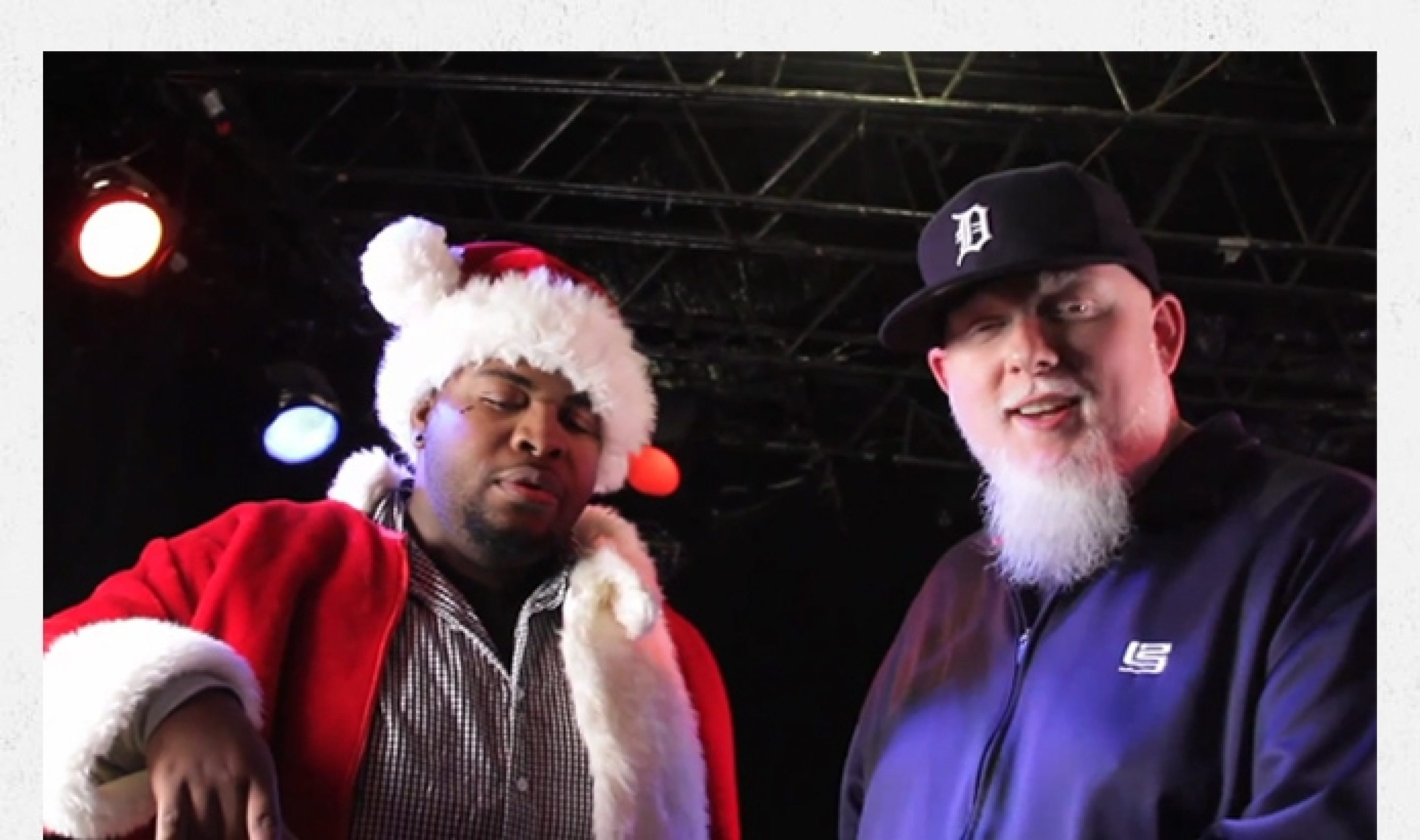 How The Grouch Stole Christmas Tour with Brother Ali starts in two weeks!
Brother Ali will join The Grouch for the return of his annual How the Grouch Stole Christmas Tour in 2 weeks!

This year, Los Rakas will set the crowd off, preparing them for Eligh (Living Legends), followed by Brother Ali accompanied by DJ Snuggles. The Grouch, assisted by DJ Fresh will close out the night.
12.01 - Los Angeles, CA @ El Rey Theatre - Buy Tickets
12.02 - San Diego, CA @ Soundwave - Buy Tickets
12.03 - Tempe, AZ @ Club Red - Buy Tickets
12.04 - Albuquerque, NM @ Sunshine Theatre - Buy Tickets
12.05 - Boulder, CO @ Fox Theatre - Buy Tickets
12.06 - Boulder, CO @ Fox Theatre - Buy Tickets
12.07 - Salt Lake City @ Urban Lounge - Buy Tickets
12.08 - Boise, ID @ Knitting Factory - Buy Tickets
12.10 - Bellingham, WA @ Wild Buffalo - Buy Tickets
12.11 - Portland, OR @ Wonder Ballroom - Buy Tickets
12.12 - Bend, OR @ Domino Room - Buy Tickets
12.14 - Sacramento, CA @ Tropicana - Buy Tickets
12.15 - San Francisco, CA @ The Independent - Buy Tickets
12.16 - Oakland, CA @ New Parish - Buy Tickets
12.17 - Santa Clara, CA @ Avalon - Buy Tickets
12.18 - Visalia, CA @ Cellar Door - Buy Tickets
12.19 - San Luis Obispo, CA @ Downtown Brew - Buy Tickets

RSVP on Facebook


Brother Ali: BrotherAli.com | Facebook | Twitter | Myspace
Rhymesayers: Facebook | Twitter | Youtube | Myspace