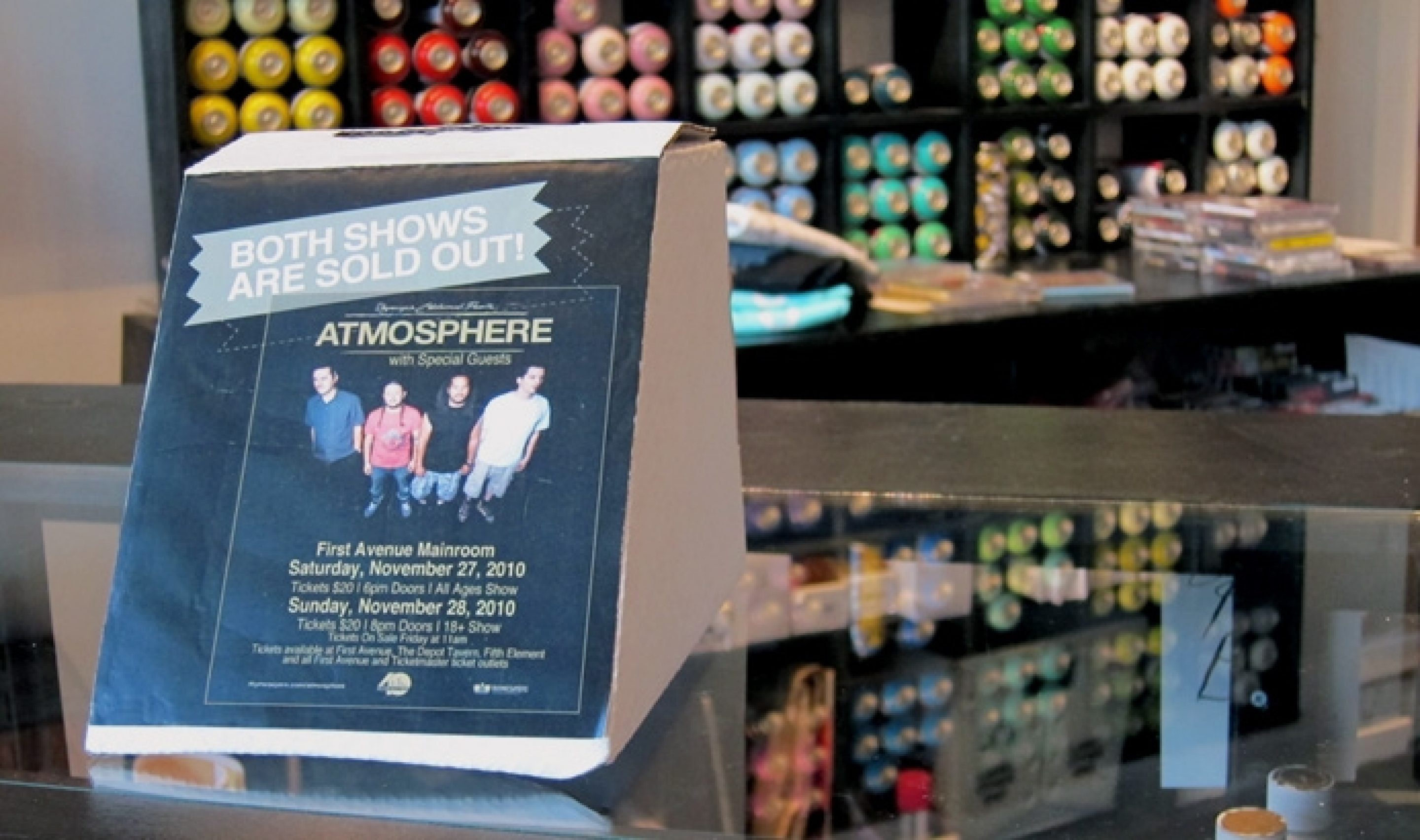 Less than a week left to win tickets to see Atmosphere at First Avenue!
If you couldn't get tickets for the two SOLD OUT Atmosphere shows next weekend, you can still enter to win a pair from Fifth Element!
Head to the store (2411 Hennepin Ave. S, Minneapolis, MN 55405) and look for the Ballot Box on the counter and fill out a slip and drop it in the box. It's that simple!
Fifth Element will be ending the contest on Wednesday, November 24th, so make sure to enter before then! The winners will be announced during Fifth Element's Black Friday Sale on Friday, November, 26th. Stay tuned for for more info. Make sure you're following Fifth Element on Twitter and Facebook so you can keep up with their new products, blog posts, and events.
You don't want to miss these shows, as there will be special guests performing!
11.27.10
First Avenue
701 First Avenue North
Minneapolis, MN
6:00PM
All Ages
RSVP
SOLD OUT

11.28.10
First Avenue
701 First Avenue North
Minneapolis, MN
8:00PM
18+
RSVP
SOLD OUT
 
Atmosphere: Facebook | Myspace
Rhymesayers: Facebook | Twitter | Youtube | Myspace
Fifth Element: Facebook | Twitter | Youtube