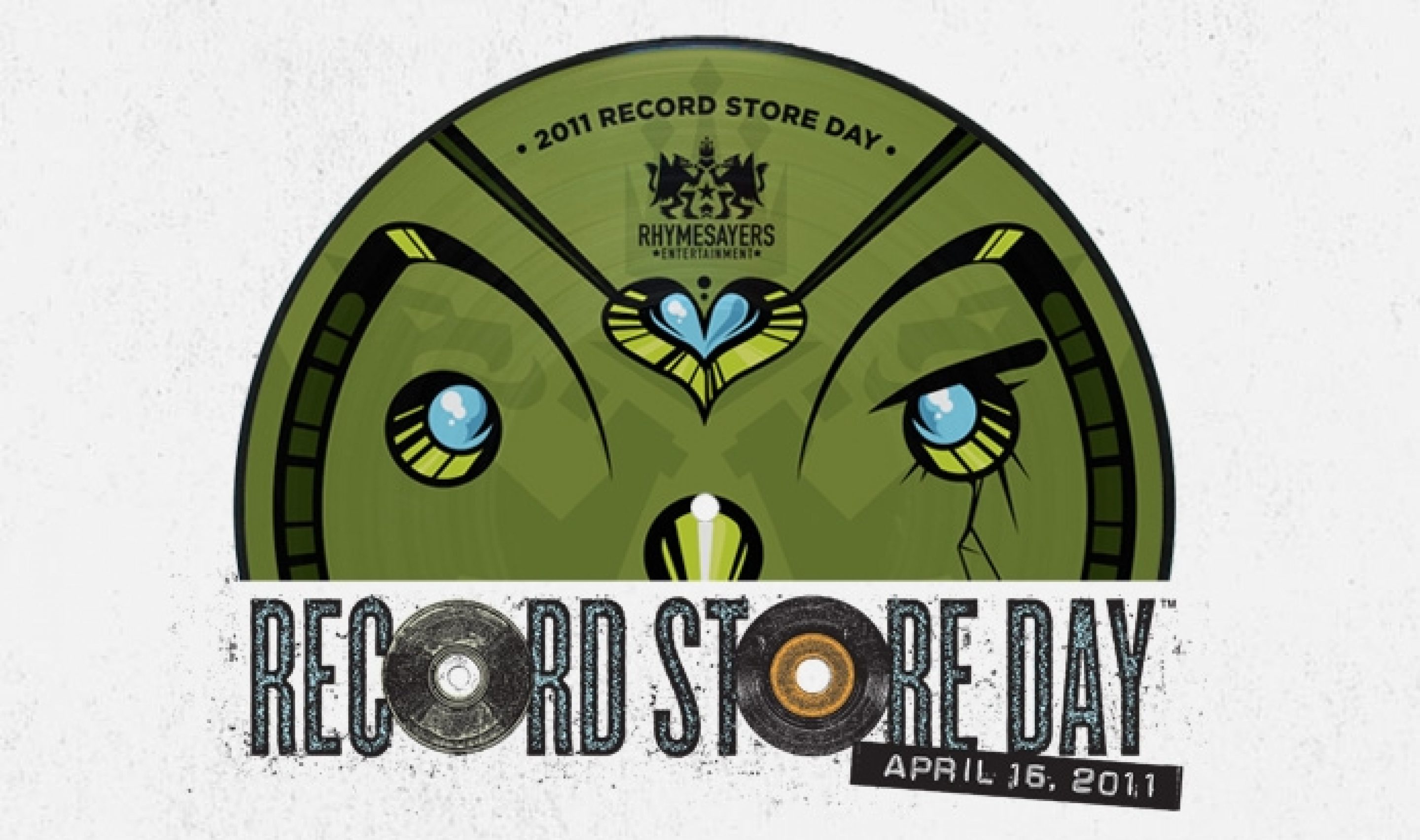 Rhymesayers announce limited 12" picture disc for Record Store Day
The annual Record Store Day is in one month - April 16th, 2011! Please support independent labels, music, and retailers and help us celebrate!
This year independent hip hop and independent retail join forces as Rhymesayers brings an exclusive 12" picture disc to Record Store Day. The limited run of 1000 hand-numbered pieces is perfect for any collector and music lover and includes a digital download card to satisfy any audiophile's needs. You'll find 6 brand new, exclusive and unreleased tracks from Atmosphere featuring Aesop Rock, Brother Ali, Evidence of Dilated Peoples, P.O.S, Blueprint featuring Zero Star, and Grieves & Budo.These tracks are only available on this 12", and will give you a taste of what to expect from all these artists in 2011! The picture disc was designed by Ohio artist and long time Rhymesayers collaborator Chris Gliebe aka Devious. Come out this year and support independent hip hop and independent retail on April 16th for Record Store Day. Keep checking back for more about this year's Record Store Day and check out the track listing and picture disc design below...
A SIDE:
1. Atmosphere feat. Aesop Rock - "Which Way Is Up?"
Produced by Atmosphere
2. Grieves - "Got's To Go"
Produced by Budo
3. P.O.S - "Hog Knuckle Demo"
Produced by Mux Mool
B SIDE:
1. Brother Ali - "What I Do To You"
Produced by Jake One
2. Blueprint feat. Zero Star - "The Bartenders"
Produced by Blueprint
3. Evidence - "Can't See The Sun"
Produced by Twiz The Beat Pro

Rhymesayers: Facebook | Twitter | Youtube | Myspace | Soundcloud
Record Store Day: RecordStoreDay.com | Facebook | Twitter