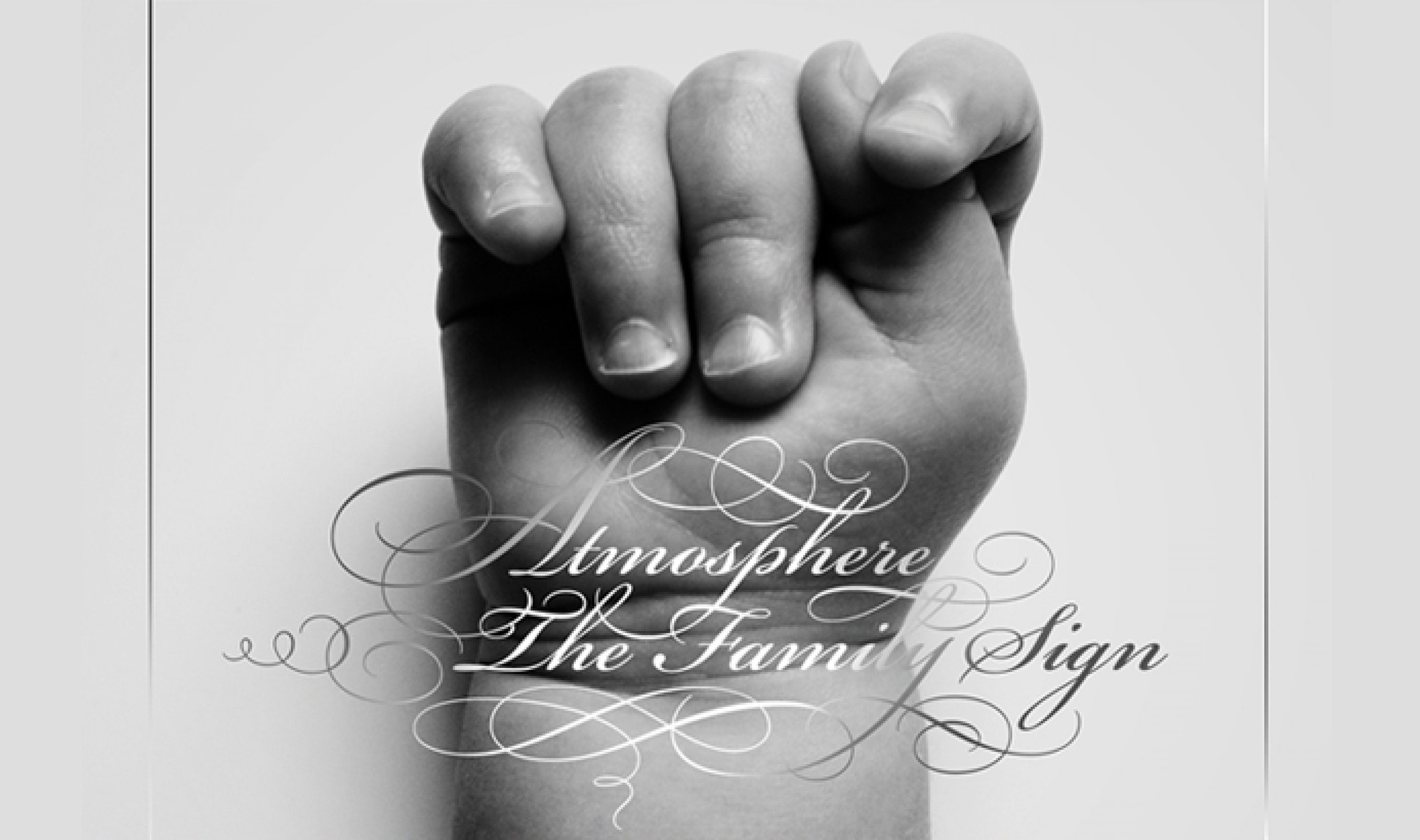 Atmosphere returns to headline Soundset 2011, release new album The Family Sign!
Atmosphere returns to the Soundset 2011 main stage to headline for the fourth year in a row! Not only that, today they dropped a new album, The Family Sign. Since their last album When Life Gives You Lemons, You Paint That Shit Gold was released in 2008, Atmosphere has toured the country, the world, but haven't lost sight of their family and friends. Their 7th official studio album The Family Sign comes from a place well refined, firmly planted, and from a universal perspective. The Family Sign is Atmosphere's most personal and intimate album yet; it involves and engages the listener like never before. Slug's signature voice weaves in and out of Ant's ASR-born production, Nate Collis' bluesy guitar riffs and the sound of Erick Anderson's unmistakable keys giving The Family Sign a fresh, unique edge without sacrificing Atmosphere's signature sound. Showing no signs of slowing down, they're celebrating the release of the album by embarking on The Family Tour with Blueprint, Grieves & Budo, Sab The Artist, and DJ Abilities! The tour starts next week, April 20th, and runs until May 17th. Get more info here.
Buy The Family Sign today: Fifth Element | iTunes Deluxe w/ 2 exclusive songs | Amazon | Best Buy | Hot Topic, and your local favorite independent music retailer!
Watch the "She's Enough" video below, and buy the track now: iTunes | Amazon
Our fans outside of the US can watch the video here: http://www.youtube.com/watch?v=9boD5WIUGTw
Take a look at the packaging of the new album!
Learn a little bit about the album and hear some of Atmosphere's favorite local music from their stop by The Local Show on The Current this past weekend: Listen Now
Atmosphere: Facebook | Twitter | Myspace | Ping
Rhymesayers: Facebook | Twitter | Youtube | Myspace | Soundcloud