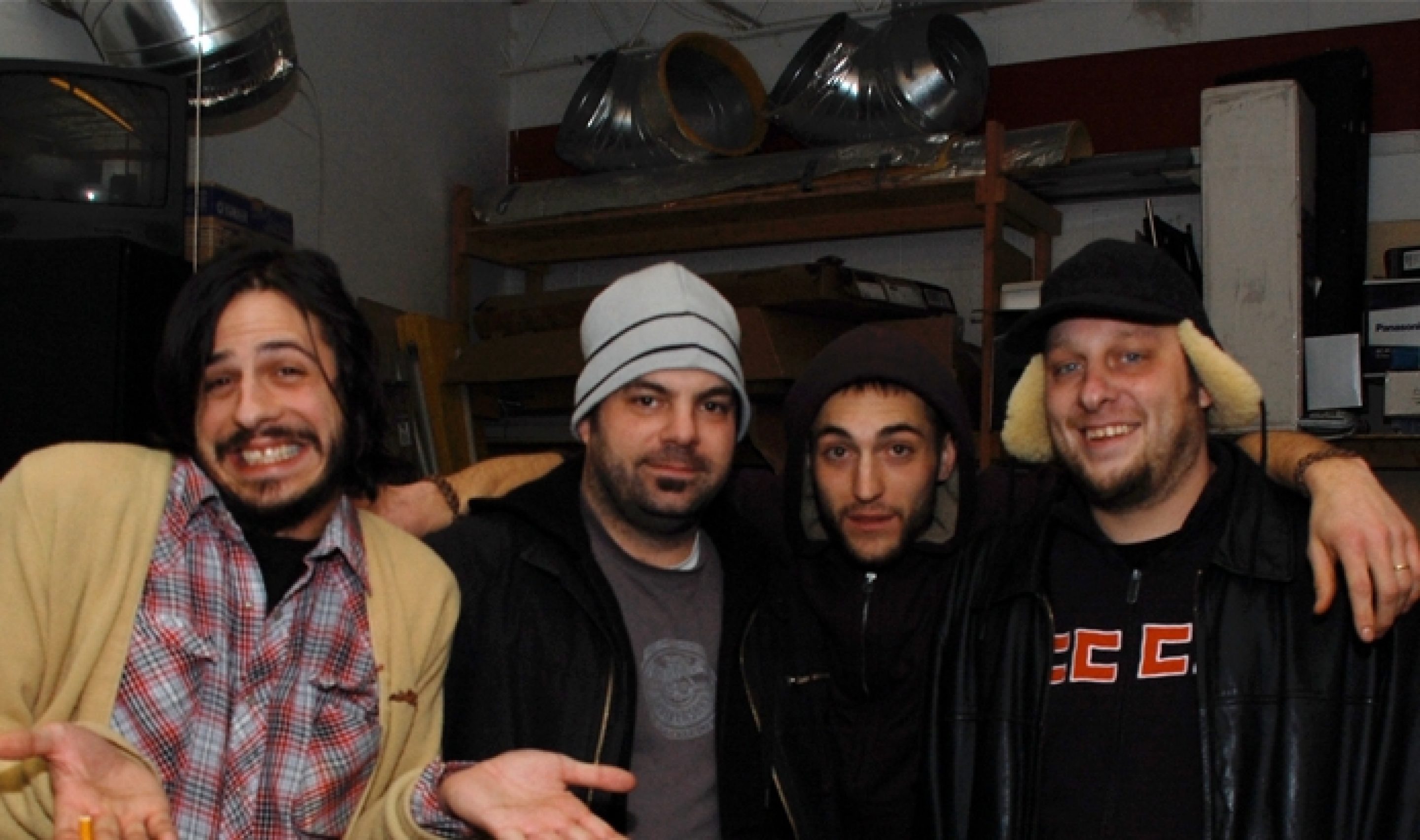 Soundset 2011 Fifth Element Stage Headliners Face Candy announce new album, Waste Age Teen Land
Announced today, the Fifth Element Stage Headlining act Face Candy will be releasing an album on Rhymesayers Entertainment on May 24th, titled Waste Age Teen Land. This is the second release from Twin Cities quartet Face Candy. Featuring the talents of dual vocalists Micheal â??Eyedeaâ? Larsen and Kristoff Krane freestyling over the improvisations of bassist Casey Oâ??Brien and drummer JT Bates, Waste Age marks the final record Eyedea was able to completely finish before his tragic passing in October of 2010.
Recorded during two days at Winterland Studios by Brian Johnson (Prince, Eyedea & Abilites) and one night in front of an audience at St. Paulâ??s Black Dog Café (engineered by No Bird Singâ??s Graham Oâ??Brien), the album showcases the bandâ??s full spectrum of talentsâ??from contemplative instrumentals to auto-tuned joke rapping, and every shade in between. The record, and indeed the entire philosophy behind Face Candy requires sharp awareness in the moment. Are you ready to take the leap?
Waste Age Teen Land hits stores 05.24.11. You can choose from a limited deluxe CD version or limited hand numbered vinyl picture disc both of which include a DVD full of bonus material. Pre-order yours today from Fifth Element: Order Now
Check out the track "Fifteen" below. Download HERE.
Face Candy: Facebook