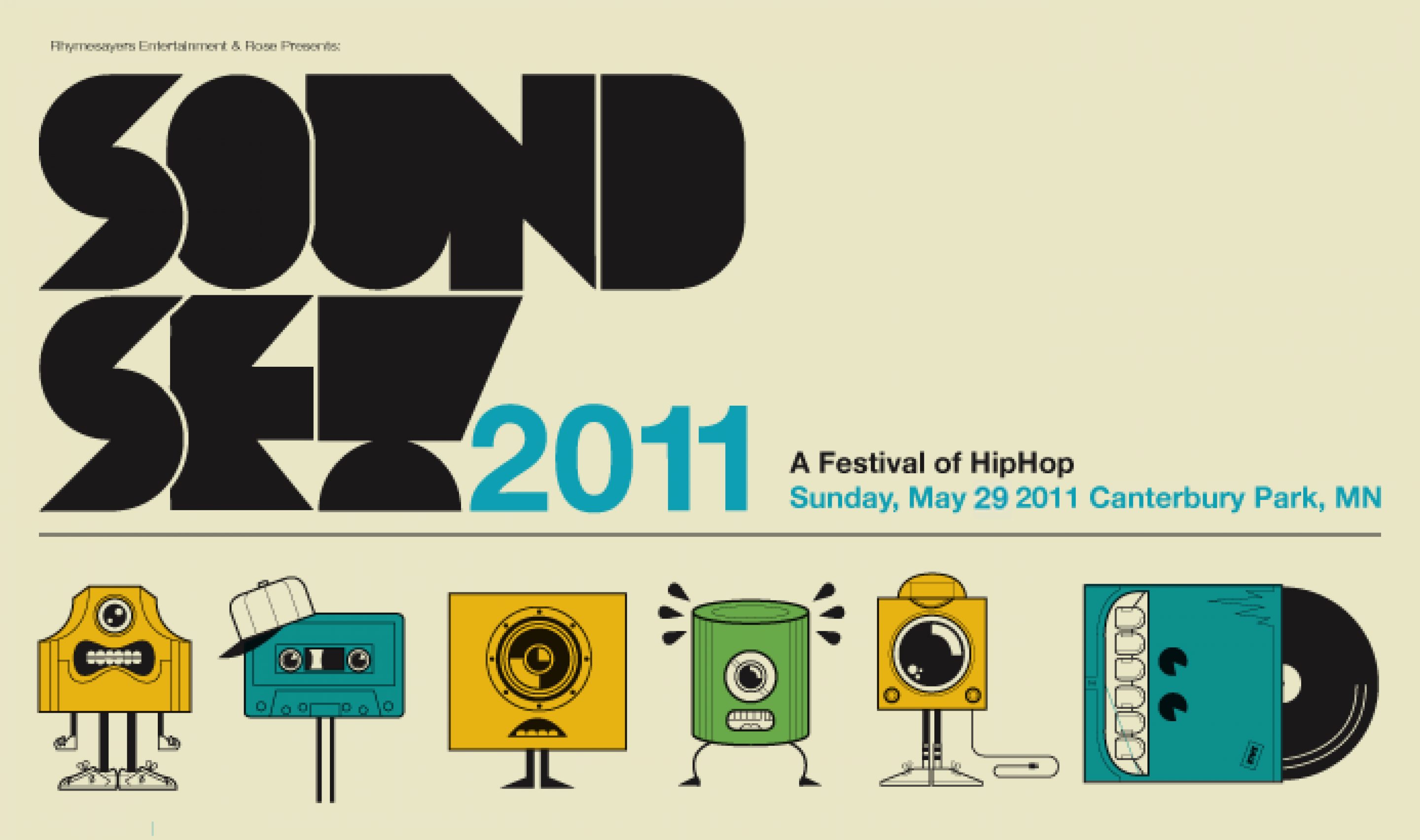 Connect with Soundset for chances to win upgrades and more!
This year, Soundset attendees will once again have access to a bevy of giveaways, upgrades, and all sorts of fun free stuff!
We've got three ways for y'all to win! Make sure you "like" Soundset on Facebook, follow Soundset on twitter, and join the Mobile Mob (instructions below)! Pay attention to these outlets during the day at Soundset and win chances to watch artists from a special stage, win merchandise, and more!
If you will be attending and you want to get involved in the madness, text â??Rhymesayersâ? to 66937 and join the Rhymesayers Mobile Mob. Then, get down to Shakopee and keep an eye on your phone for chances to win!
Don't have tickets yet? Both General Admission and VIP fan pre-sale tickets are available online from TicketWeb or at Fifth Element, at 2411 Hennepin Avenue S., Minneapolis MN 55405 | 612.377.0044. Tickets available in store only. If you pay with cash or make an additional purchase of any kind there are no fees. If you pay with a credit card a processing fee of $2 per ticket for general admission and $3 per ticket for VIP will be applied.
With options of two stages delivering over 40 artists performing nine hours of diverse music, an expanded B-Boy/B-Girl DJ tent which includes the newly added Red Bull BC One Battle, live painting exhibit, skate demo area, Soundset custom car show and a special Last of the Record Buyers production showcase, Soundset 2011 is guaranteed to provide fun for the whole family!
The day isn't over when Soundset is done, check out the Official Afterparty at First Avenue with Mike Relm, Hip Hop Karaoke NYC, Get Cryphy, and hosted by Brother Ali - with special surprise guest performances! More info HERE | Buy Tickets
RSVP to Soundset: http://on.fb.me/g7GbWT
Questions? E-Mail: info@soundsetfestival.com

Soundset: SoundsetFestival.com | Facebook | Twitter
Rhymesayers: Facebook | Twitter | Youtube | Flickr | Myspace | Soundcloud