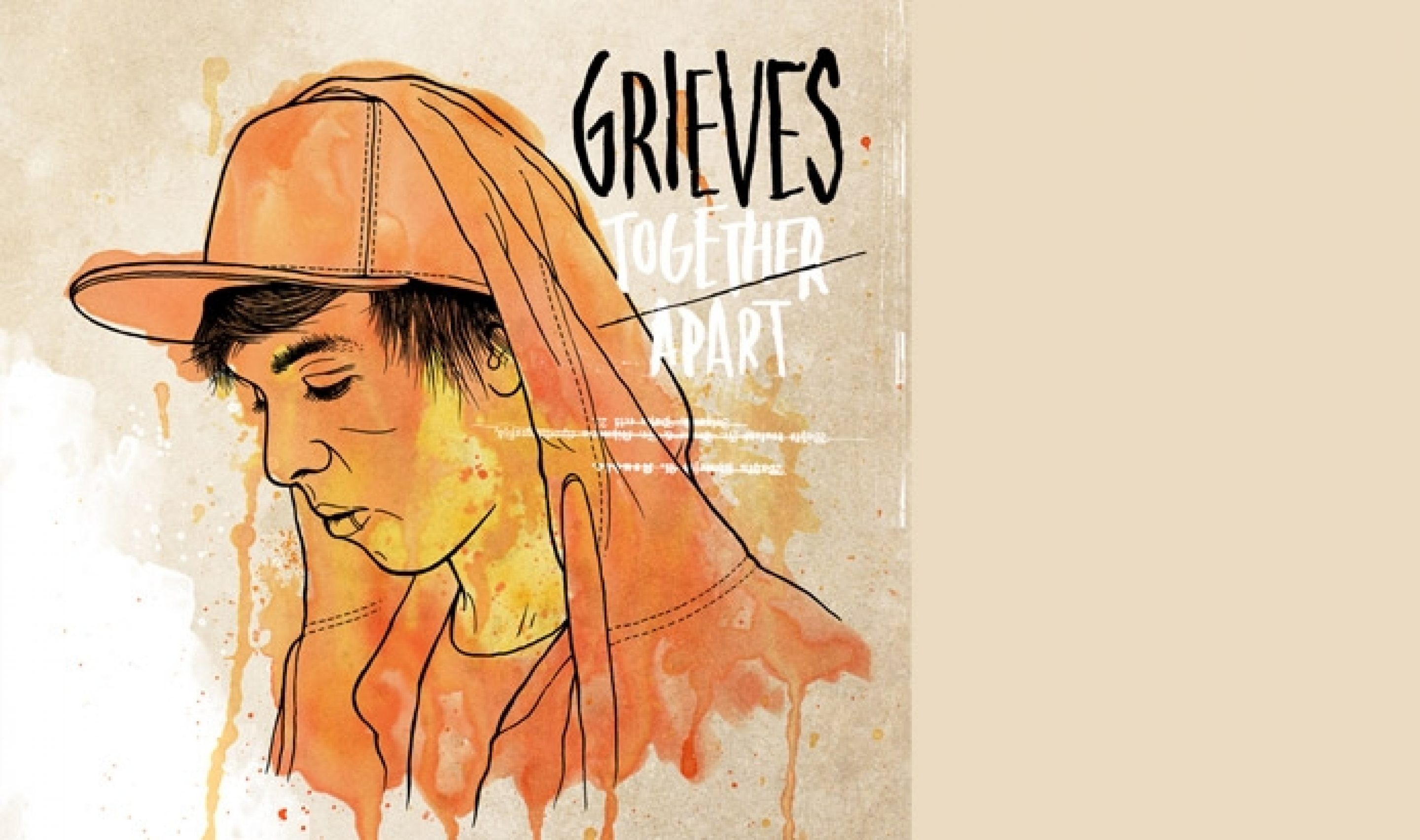 Grieves new album Together/Apart drops in one week + in-store at Fifth Element in Minneapolis!
Come to Fifth Element on June 21st to help Rhymesayers and Grieves celebrate the release of his new album Together/Apart!
Grieves will be joined by Budo and will be performing new joints off the album, meeting fans, and signing the new albums and merch!
Come on by. The event starts at 6pm and is an all ages and free event. See you there!
+06.21.11+
Fifth Element
2411 Hennepin Ave. S.
Minneapolis, MN
All Ages
FREE
RSVP
Together/Apart is the highly anticipated Rhymesayers debut album from Grieves. Teaming up with longtime friend and producer Budo, Together/Apart is an album infused with soulful horns, keys, and guitar. Lyrically, the album encompasses both the difficulties and joys of maintaining professional and personal relationships when on the road and back at home. The new album demonstrates Grieves' artistic and emotional growth made manifest. His earlier albums, Irreversible, 88 Keys & Counting, and latest EP The Confessions of Mr. Modest held together strong and built the following of devoted fans excited for his latest installment. His Rhymesayersâ?? debut is his proclamation of professionalism, 16 tracks created from years of hard work and constant touring.
In his latest release, Grieves raps triumphantly alone and holds his own throughout most of the album, on tracks â??Tragicâ? and â??No Matter What,â? Brother Ali and Krukid stand tall alongside Grieves with pride in the solid work produced. The first single "Lightspeed", is a tutorial for anyone who had never experienced Grieves before, a gateway drug to the complex arrangements that become more intricate, the verses progressively deeper, as the record unfolds. "Bloody Poetry", the second single, is evidence of this. As SPIN quotes, â??Part inspirational pep talk, part therapy session, and part crooning song of devotion, the track shows off Grieves' lyrical dexterity and a bleeding heart".

Together/Apart, showcases the amazing growth of this dynamic artist on the verge. The initial pressing of Together/Apart will feature a bonus DVD entitled Present/Tense, a biography-style documentary giving listeners an inside look at what inspired Together/Apart, as well as live and behind the scenes footage.
Pre-Order Together/Apart now from Fifth Element and use the code "together" for a special discount on all Grieves merchandise! Click Here to Pre-Order today! You can also pre-order on iTunes, Amazon and Best Buy.

Buy "Bloody Poetry" now: iTunes | Amazon, and watch the video: YouTube
Buy "Lightspeed" now: iTunes | Amazon, and watch the video: YouTube
Listen to "On The Rocks" now: SoundCloud
Don't miss Grieves & Budo on Vans Warped Tour all summer!

Grieves: Twitter | Facebook | Myspace | Ping
Budo: BudoBeats.com | Twitter | Facebook | Myspace
Rhymesayers: Facebook | Twitter | Youtube | Flickr | Myspace | Soundcloud