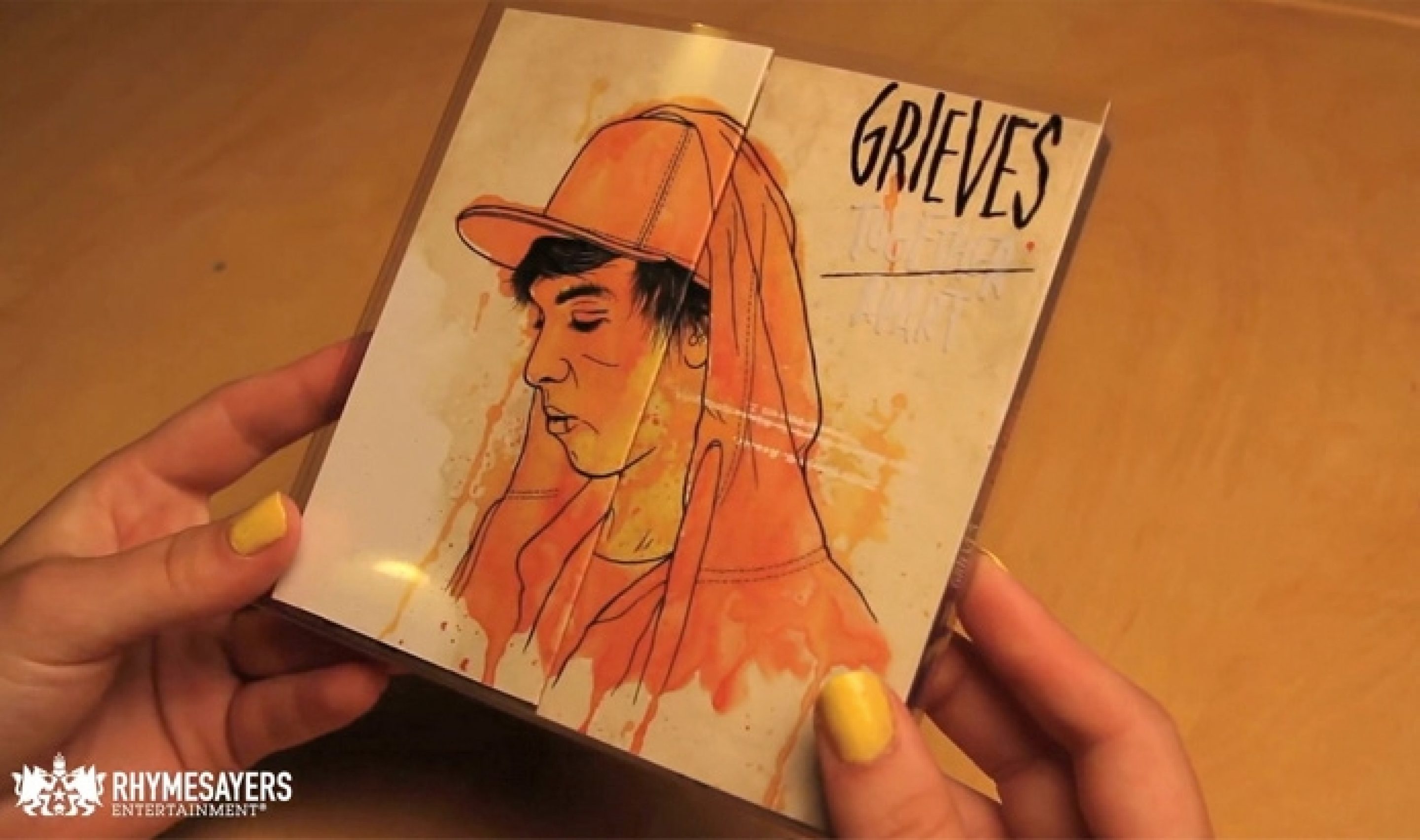 Together/Apart - the new album from Grieves is out TODAY!
Grieves' new album Together/Apart drops is OUT NOW! You can buy the album from Fifth Element, iTunes, Amazon, Best Buy, and your favorite local independent retailer or music store.
To celebrate the release, Grieves & Budo have two more events coming up after their release party in Seattle last night. Click the links below for more information.
TODAY - Minneapolis: In-store performance/Signing at Fifth Element @ 6pm
06.22 - New York City: In-store performance at Best Buy in Union Square @ 6pm
Together/Apart is the highly anticipated Rhymesayers debut album from Grieves. Teaming up with longtime friend and producer Budo, Together/Apart is an album infused with soulful horns, keys, and guitar. Lyrically, the album encompasses both the difficulties and joys of maintaining professional and personal relationships when on the road and back at home. The new album demonstrates Grieves' artistic and emotional growth made manifest. His earlier albums, Irreversible, 88 Keys & Counting, and latest EP The Confessions of Mr. Modest held together strong and built the following of devoted fans excited for his latest installment. His Rhymesayers� debut is his proclamation of professionalism, 16 tracks created from years of hard work and constant touring.

Together/Apart showcases the amazing growth of this dynamic artist on the verge. The initial pressing of Together/Apart will feature a bonus DVD entitled Present/Tense, a biography-style documentary giving listeners an inside look at what inspired Together/Apart, as well as live and behind the scenes footage. Click here to see a DVD trailer!

Buy "Bloody Poetry" now: iTunes | Amazon, and watch the video: YouTube
Buy "Lightspeed" now: iTunes | Amazon, and watch the video: YouTube
Listen to "On The Rocks" now: SoundCloud
Want to see what you get when you buy the album? Check out the videos below.
Vinyl:


CD:

Looking forward to this album? Tell MAGNET Magazine HERE!
Don't miss Grieves & Budo on Vans Warped Tour all summer!

Grieves: Twitter | Facebook | Myspace | Ping
Budo: BudoBeats.com | Twitter | Facebook | Myspace
Rhymesayers: Facebook | Twitter | Youtube | Flickr | Myspace | Soundcloud