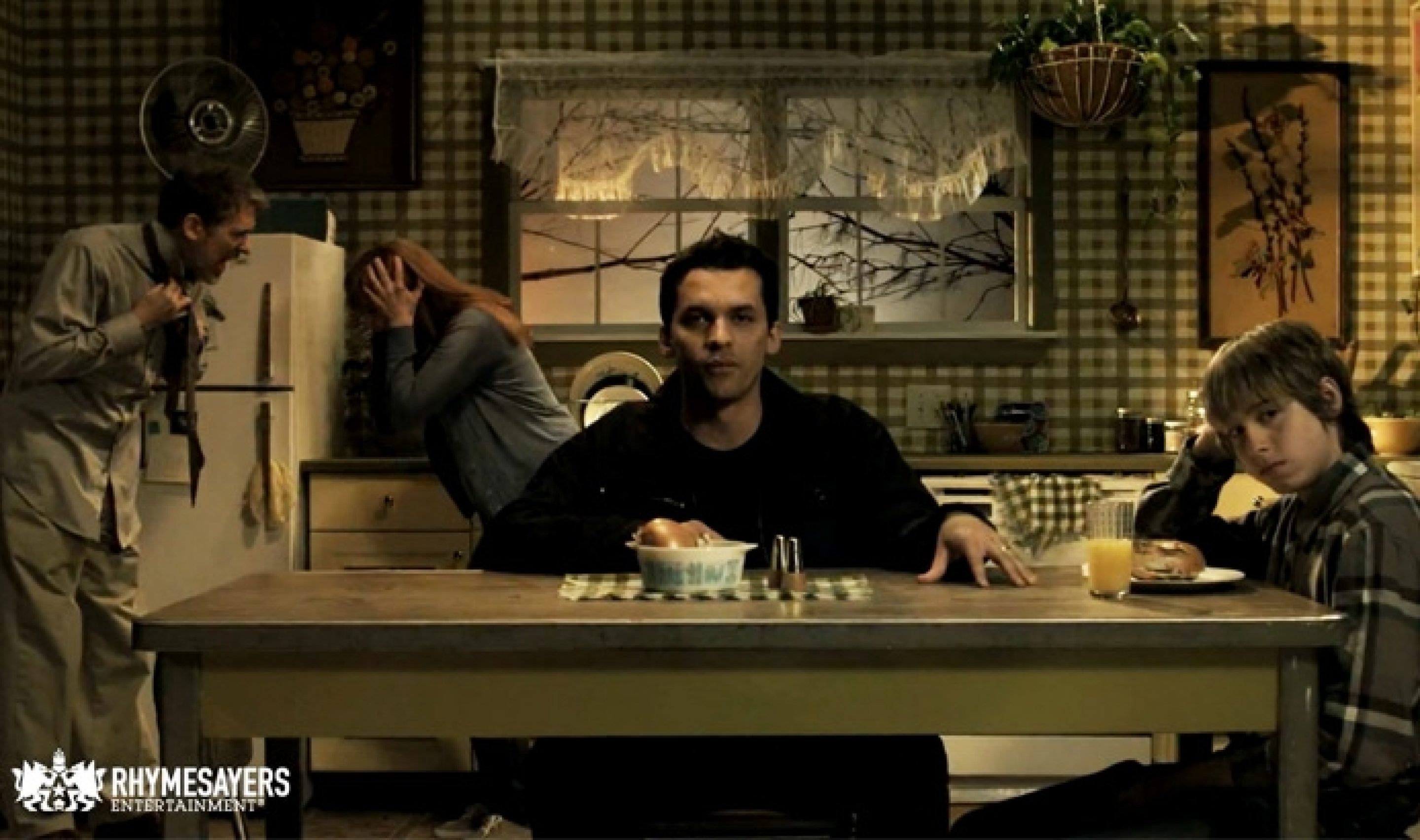 MTV premieres new Atmosphere video for "The Last To Say"
Atmosphere is releasing a new video for their song "The Last To Say" off their latest album, The Family Sign. The video deals with the very serious and all too common subject of domestic violence. Victims of abuse include women, men and children, but all are affected by its wrath. Nearly three out of four of Americans personally know someone who has been a victim of domestic violence. On average more than three women and one man are murdered by their intimate partners in this country everyday. A refreshing departure from the typical rap video, "The Last To Say" advocates positive treatment of women and focuses on the struggle many victims face - how to escape the abuse in their home so it doesn't continue to be passed down.
The video premieres on MTV in conjunction with their ACT campaign on July 13 in hopes of spreading awareness about the seriousness of this issue and help individuals understand the impact of domestic abuse on victims, families, and our communities.  Of the video, MTV states it is a "powerful, poignant visual document that, like much of Atmosphere's work, is honest and unrelenting in its depiction of relational and societal issues. This is hip-hop leagues away from the carefree world of the club; it's a call to action for an all-too-common problem."  Please feel free to share this video and help Atmosphere with their fight to raise awareness and encourage action to end domestic abuse.
Watch the video below:


Director: Isaac Ravishankara | Executive Producer: Danielle Hinde
Production Company: Doomsday Entertainment / Anchor Light
Producer: Kevin Hayden | DP: Kevin Hayden
Editor: Isaac Ravishankara
VFX: Isaac Ravishankara, Emily Wormley, Elliot Robinson
Casting: Lauren Charkow | Production Design: Cassia Maher
Colorist: Sal Malfitano @ The Mill NYC
If you're outside of the US, watch the video HERE.
Buy your copy of The Family Sign today: Fifth Element | iTunes Deluxe w/ 2 exclusive songs | Amazon | Best Buy | Hot Topic | HMV | FNAC, and your local favorite independent or chain music retailer.
You can see Atmosphere this summer on The Family Vacation Tour in August!
Atmosphere: Facebook | Twitter | Myspace | Ping
Rhymesayers: Facebook | Twitter | Youtube | Myspace | Soundcloud