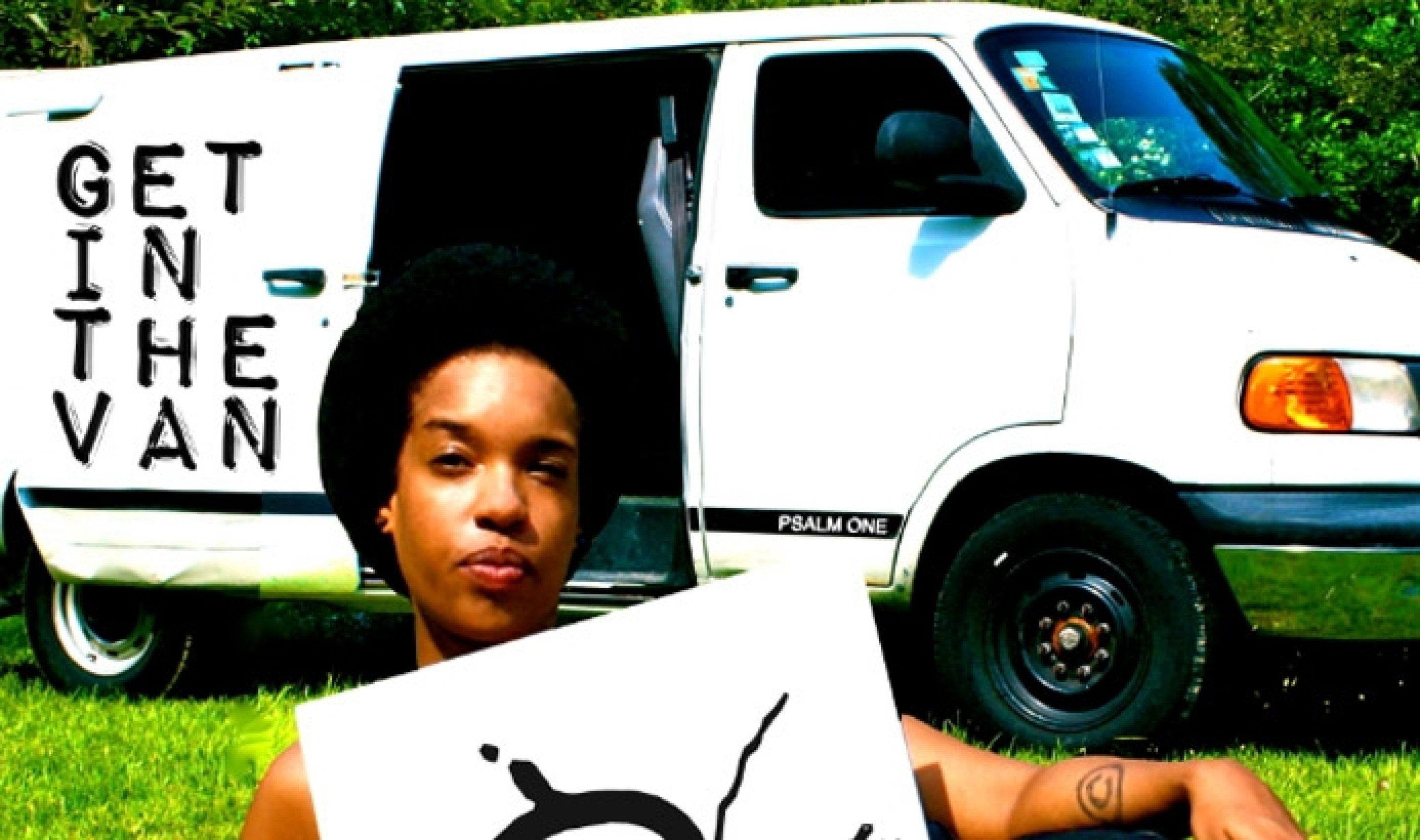 Psalm One drops Get In The Van 3 and announces Minneapolis show!
The leading lady of Rhymesayers, Psalm One never stops!
She just dropped the 3rd installment of "Get In The Van", a series that celebrates Psalmâ??s love of traveling, groovy beats, and riding in tour vans with friends. Producers on this â??unofficialâ? album include Exile, Brandon Allday, Mulatto Patriot, Optiks, C7, Earmint, DJ Sean Doe and Maker! You can get your copy now HERE on Bandcamp or in store at Fifth Element.
Psalm One will be having a party at Cause Spirits & Sound Bar in Minneapolis on Saturday, September 24th to celebrate the release of this project. Also performing are Longshot, Desdamona, and Tribe & Big Cats, with DJâ??s throughout the night! Doors open at 9pm, it costs $5, and you must be 21 to party. RSVP on Facebook.
Want more from Psalm? Grab her Rhymesayers debut The Death of Frequent Flyer now! Buy now: Fifth Element | iTunes | Amazon
Psalm One: Twitter | Facebook | Myspace | PsalmOne.TV | Bandcamp
Rhymesayers: Facebook | Twitter | YouTube | Flickr | Myspace | Soundcloud