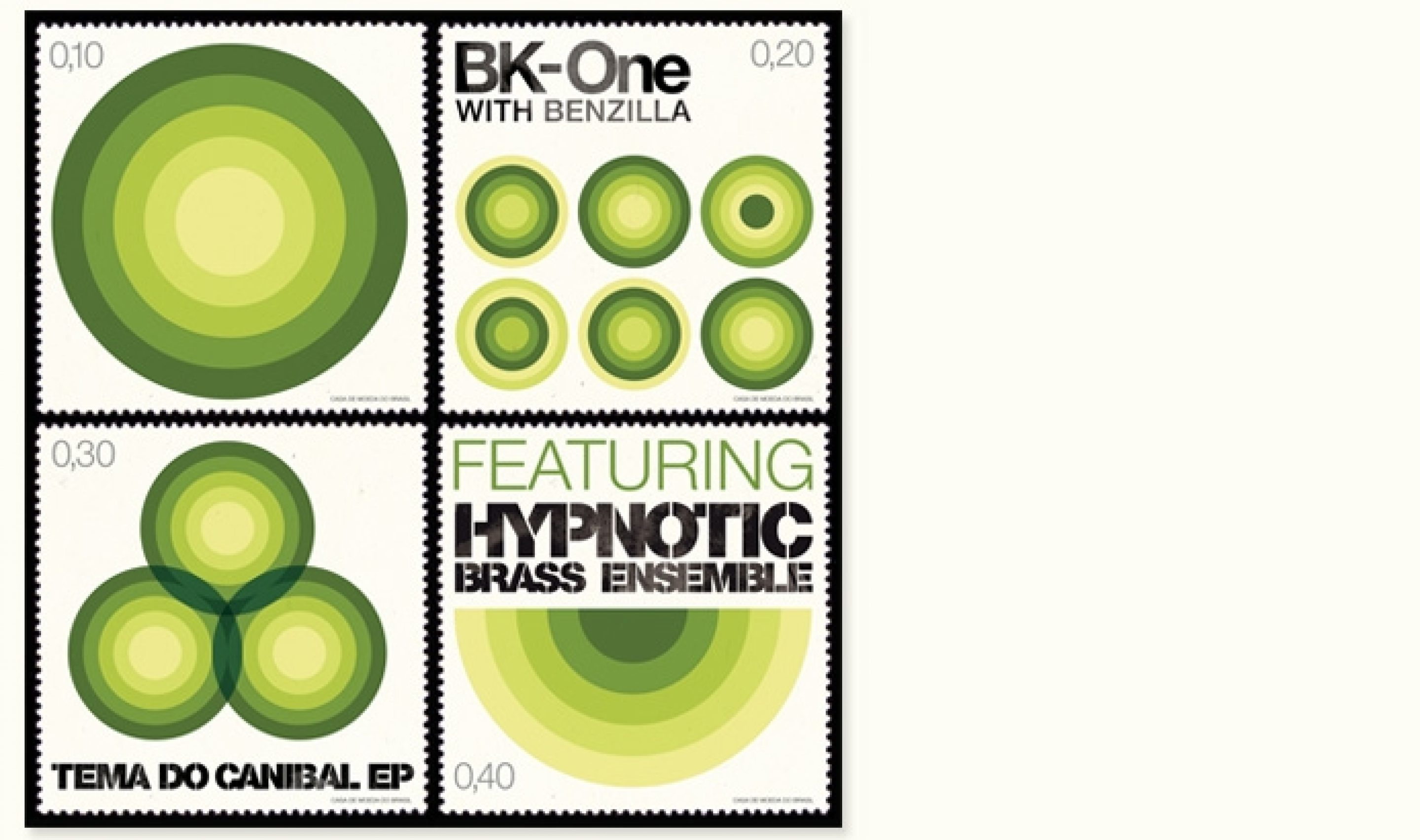 Remix BK-One's "Tema Do Canibal" today!
As BK-One announced a couple weeks back, there's a contest going on surrounding his upcoming project, the Tema Do Canibal EP! If you're a hip hop producer or just a lover of exotic music, this contest is for YOU! Check out the message below from BK and do your thing! There's less than two weeks left in the contest so don't sleep.
"I'm giving you the drum track that I created for "Tema Do Canibal" and the horn track recorded by The Hypnotic Brass Ensemble. Use as much or as little of them as you want, and add anything you can dream up (extra points for originality). When you're done with your creation, upload it to my dropbox on Soundcloud. Go to soundcloud.com/bk-one and click on the dropbox tab (underneath my picture, to the right of "tracks", "sets", etc...). Do anything you want and submit as many different creations as you can think up. I'll personally pick my favorite on August 26th. The winner will receive a copy of the Tema Do Canibal EP, a copy of Rádio Do Canibal, all four stamps designed by Mike 2600, all inside a Rhymesayers cinch bag. The winners track will be uploaded to my Soundcloud page and played on RSE Radio, Rhymesayers weekly radio show on KFAI."
The winner of the contest will also be awarded a Pro account from Soundcloud!
Learn a little more about the new exclusive EP!
Available exclusively through iTunes and on hand-numbered, limited, transparent green vinyl, the EP starts by introducing the listener to BK's multi-layered tropical aesthetic by way of the "Tema Do Canibal Video Edit" featuring the Hypnotic Brass Ensemble. Things quickly change pace with Exile's expert chopping of the original horns and Doom's expectedly bizarre verse on the "Mind The Gap Remix". Among Brazil's most notable DJs and record collectors, DJ Nuts flexes his expert knowledge by contributing the "Tamba Remix" which features Helcio Milito on the tamba, a percussion instrument he invented in the early '60s. Further Brazilian influence comes from the oft-sampled Arthur Verocai who writes, arranges, conducts, and produces an entirely new version of BKâ??s â??Tema Do Canibalâ?. The B-side is rounded out by two outstanding interpretations intended to light up the dancefloor. Mike 2600 amps up the tempo in his "Journey Into Sound Remix" and replaces the originalâ??s thick horn lines with squiggly keyboards, while Tom Nobleâ??s "Disco Ginga Remix" drenches those horns in reverb and adds disco-inspired batucada drums. Between BK-Oneâ??s groundbreaking collaboration with the Hypnotic Brass Ensemble and the five wildly different reinterpretations made by such a talented and diverse group of artists, this EP is not to be missed.
Fifth Element LIMITED transparent green VINYL Pre-Order Exclusive: Your Pre-Order will come with 1 of 4 collectible stamps designed by Mike Davis for Burlesque of North America. Bundle your pre order with the purchase of the Rádio Do Canibal CD or Vinyl for a discounted price! Every bundled pre order will receive all 4 collectible stamps. Click HERE to Pre-Order now.
Click here to Pre-Order from iTunes!
Hands on with the Tema Do Canibal EP:
Listen to the Megamix of the EP below:
BK-One: Facebook | Twitter | Myspace
Rhymesayers: Facebook | Twitter | Youtube | Myspace | Soundcloud