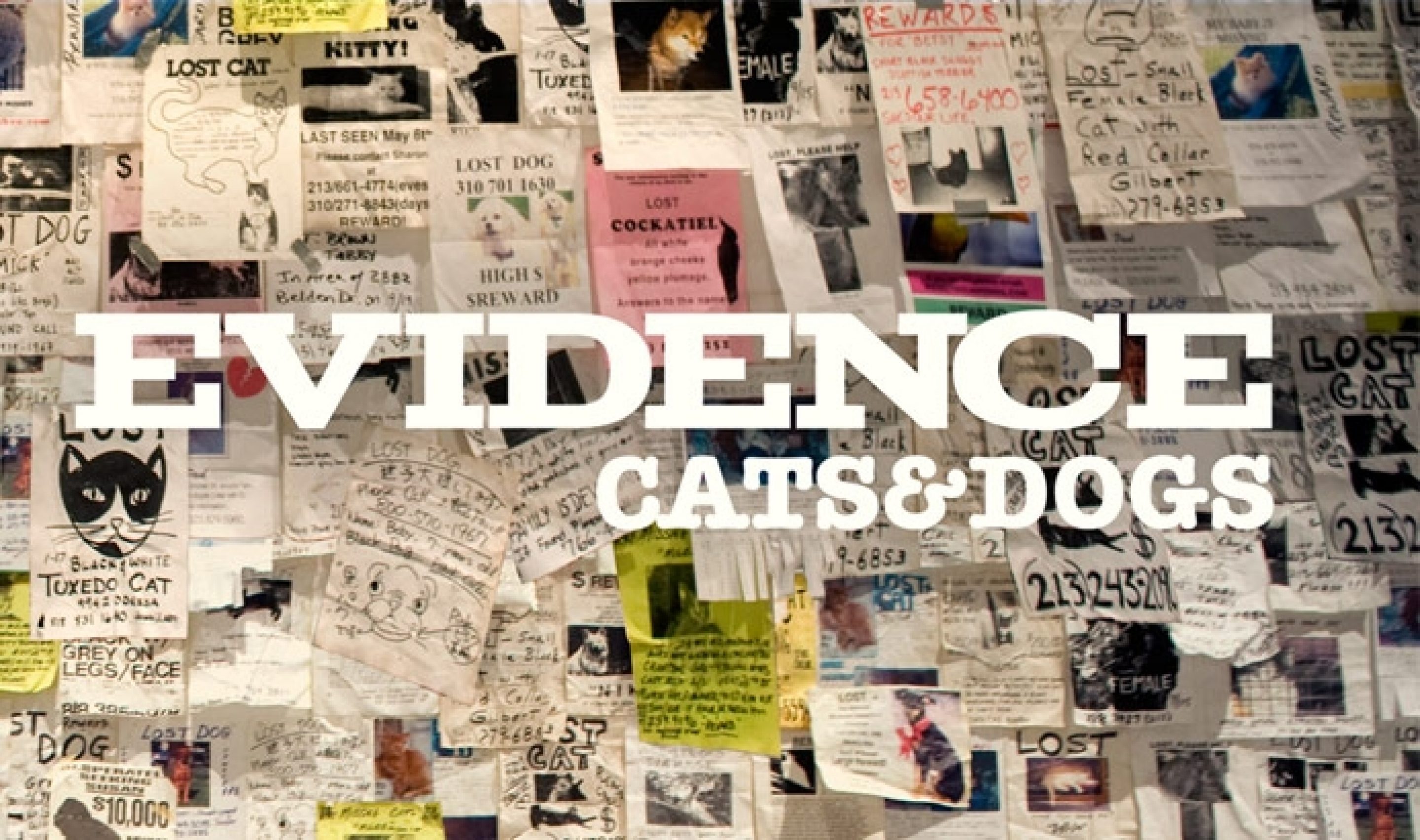 Evidence's new album Cats & Dogs is available worldwide today!
After years of hard work and touring across the globe, Evidence's new album Cats & Dogs is now available! Check out the message from Ev below.



With features from artists like Slug of Atmosphere, Rakaa of Dilated Peoples, Prodigy of Mobb Deep, Raekwon, Lil Fame of M.O.P., The Alchemist, Ras Kass, Aesop Rock, Aloe Blacc, Termanology, Roc Marciano, Krondon, and production from EV himself, The Alchemist, DJ Premier, Sid Roams, Rahki, and more, this album is Hip Hop at it's best in 2011. Click HERE to find out why Urb Mag thinks that "Evidence sponsors the best of what hip-hop once was and the glowing embers that still remain".
Want your own copy of Cats & Dogs? Here are a few places you can pick it up online and in-store:
Fifth Element
iTunes: Deluxe (w/ 2 bonus tracks + "To Be Continued" video) | Standard | Instrumental
Amazon: MP3 | CD | Vinyl
HHV.de: CD | Vinyl
HMV: CD
Best Buy: CD
Bandcamp: MP3
Allegro.pl: CD
You can also cop the album at your favorite local independent music retailers.
"It Wasn't Me", the newest music video from Cats & Dogs, directed by "You" video director Todd Angkasuwan was premiered today on mtvU, check it out below.

Click here to watch if you're outside of the US.
Watch "You" (song produced by DJ Premier)


Click here to watch the "Inside Cats & Dogs" videos where Ev gives us an inside look at each track!
Evidence: Twitter | Facebook | Myspace | Ping
Rhymesayers: Facebook | Twitter | YouTube | Flickr | Myspace | Soundcloud