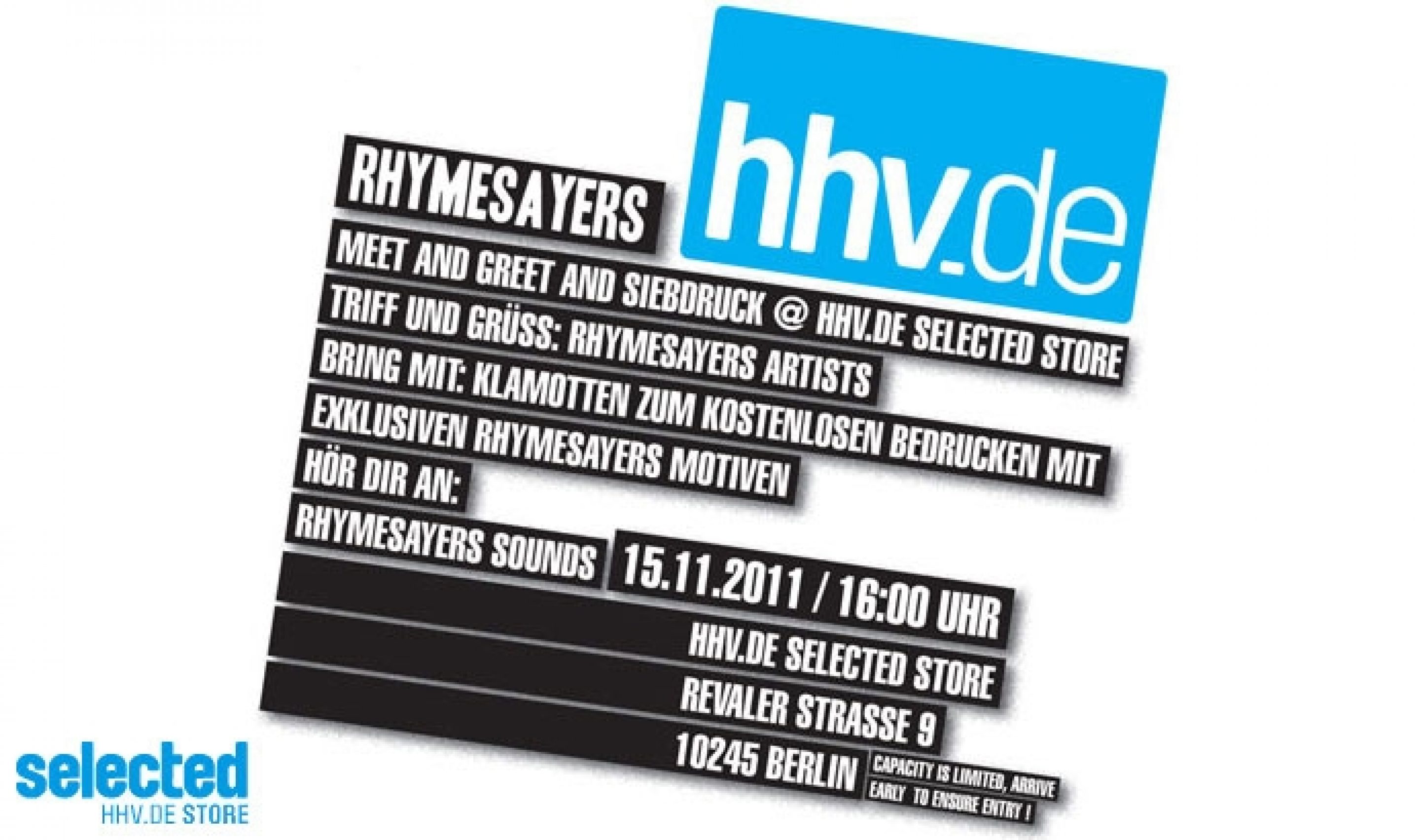 Rhymesayers Meet & Greet at HHV in Berlin, Germany on November 15th!
Presented by our friends at Four Artists in Germany, you can meet some of your favorite Rhymesayers artists on Tuesday, November 15th at the HHV.DE Selected Store in Berlin.
The event is Free, All Ages, and begins at 16:00 UHR (4pm). Click here for more information!
The HHV.DE Selected Store is located at Revaler StraÃ?e 9, 10245 in Berlin.
After the Meet & Greet, you can catch Atmosphere, Brother Ali, Evidence, Blueprint, and Grieves & Budo at C-Club: Buy Tickets | RSVP
Evidence's new album Cats & Dogs is available now from HHV.de: CD | Vinyl
Atmosphere: Facebook | Twitter | Myspace | Ping
Brother Ali: BrotherAli.com | Facebook | Twitter | Myspace | Ping
Evidence: Twitter | Facebook | Myspace | Ping
Blueprint: Printmatic.net | Twitter | Facebook | Myspace | Ping
Grieves: Twitter | Facebook | Myspace | Ping
Budo: BudoBeats.com | Twitter | Facebook | Myspace | Ping
Rhymesayers: Facebook | Twitter | YouTube | Flickr | Myspace | Soundcloud