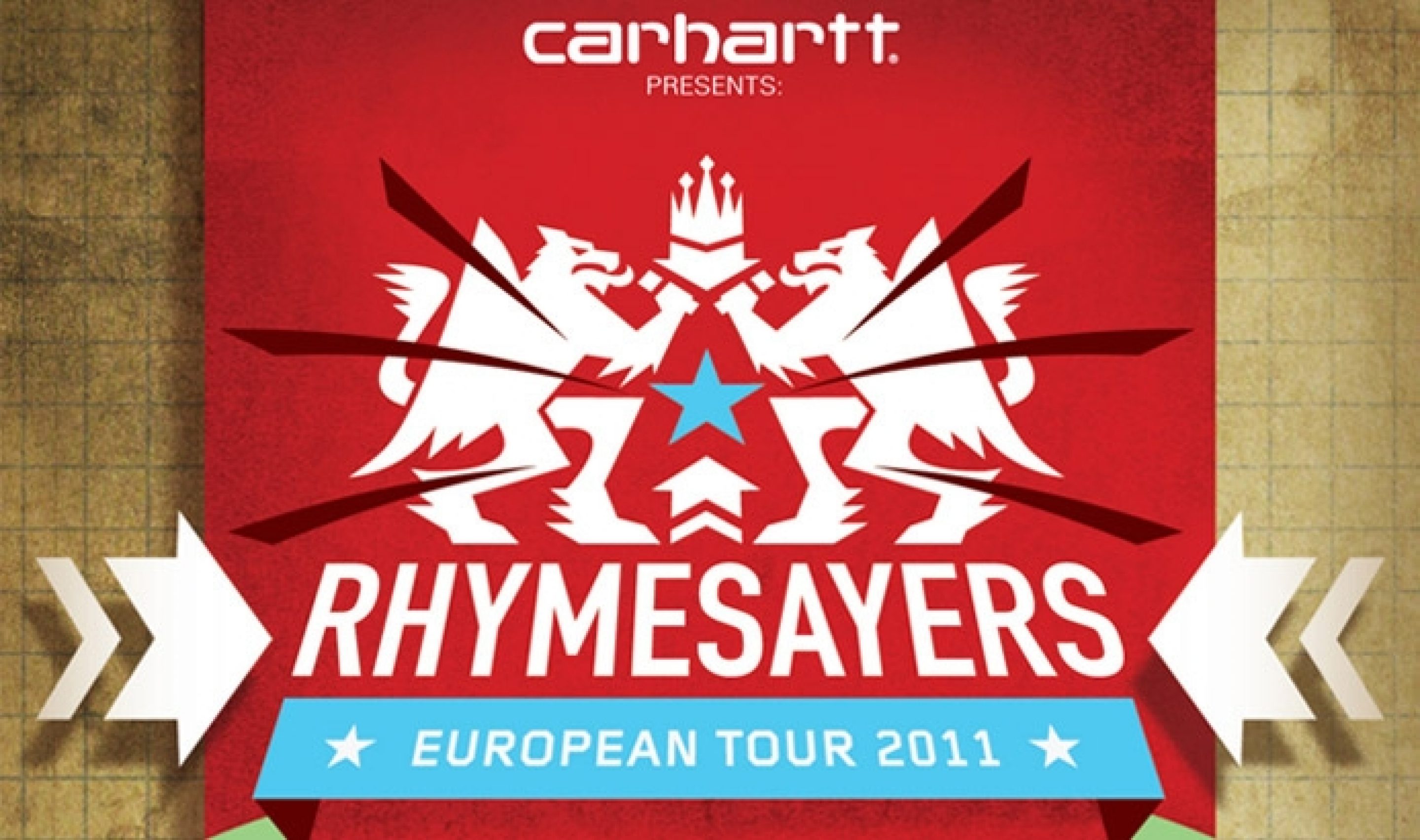 The Rhymesayers European Tour is in Paris, France in less than a week!
It's almost time for The Carhartt presents Rhymesayers European Tour featuring Atmosphere, Brother Ali, Evidence, Blueprint, and Grieves & Budo to hit Paris on November 9th. Check out the video below to find out what Grieves & Budo remember about the first time they were there, where Evidence loved to play, and more...
Get your tickets today because they've moving fast!
Buy your tickets for the tour today:
07.11 - London, UK @ The Electric Ballroom: SOLD OUT! | RSVP
08.11 - Amsterdam, NL @ Melkweg: Buy Tickets:Â SOLD OUT! | RSVP
09.11 - Paris, FR @ La Machine du Moulin Rouge: Buy Tickets | RSVP
11.11 - Brussels, BE @ Ancienne Belgique: Buy Tickets | RSVP
12.11 - Zurich, CH @ Rote Fabrik: Buy Tickets | RSVP
13.11 - Fribourg, CH @ Fri-Son: Buy Tickets | RSVP
15.11 - Berlin, DE @ C-Club: Buy Tickets | RSVP
16.11 - Hamburg, DE @ Uebel & Gefahrlich: Buy Tickets | RSVP
18.11 - Stockholm , SE @ Nalen: Buy Tickets | RSVP
19.11 - Oslo, NO @ Spikerboks: Buy Tickets | RSVP
20.11 - Copenhagen, DK @ Vega Musikkenshus: Buy Tickets | RSVP


Evidence's new album Cats & Dogs is available now! Fifth Element, iTunes: Deluxe | Standard, HHV.de: CD | Vinyl, HMV: CD, Bandcamp: MP3
Buy the new album from Atmosphere - The Family Sign : Fifth Element | iTunes | Amazon | Best Buy | Hot Topic
Buy Blueprint's Adventures In Counter-Culture : Fifth Element | iTunes | Amazon | Best Buy | Hot Topic
Pick up the latest from Grieves - Together/Apart: : Fifth Element | iTunes | Amazon | Best Buy | Hot Topic
Get your copy of Brother Ali's Us: Fifth Element | iTunes | Amazon
Atmosphere: Facebook | Twitter | Myspace | Ping
Brother Ali: BrotherAli.com | Facebook | Twitter | Myspace | Ping
Evidence: Twitter | Facebook | Myspace | Ping
Blueprint: Printmatic.net | Twitter | Facebook | Myspace | Ping
Grieves: Twitter | Facebook | Myspace | Ping
Budo: BudoBeats.com | Twitter | Facebook | Myspace | Ping
Rhymesayers: Facebook | Twitter | YouTube | Flickr | Myspace | Soundcloud