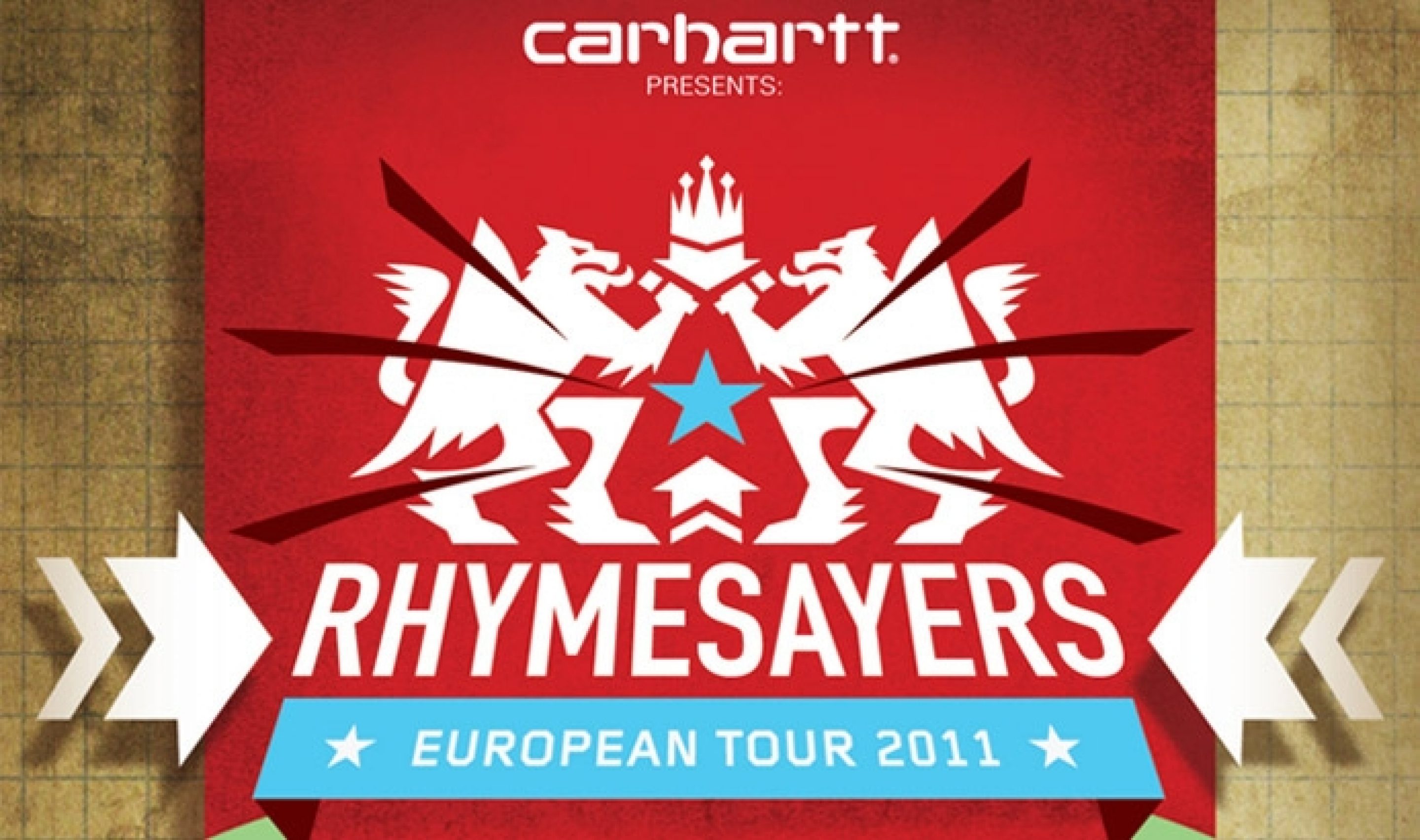 The Rhymesayers European Tour presented by Carhartt show in Brussels is Sold Out, doors now open at 6pm!
Atmosphere, Brother Ali, Evidence, Blueprint, and Grieves & Budo just officially sold out the third show on the Rhymesayers European Tour that starts today! Not only that, set times have moved up an hour, so make sure to get there early so you don't miss the action.
There are only eight shows with tickets still available - make sure to get yours today so you don't miss this incredible line-up on the same stage.
Check out what the crew has to say about Brussels and Belgium:



Buy your tickets for the Carhartt Presents Rhymesayers European Tour today:
07.11 - London, UK @ The Electric Ballroom: SOLD OUT! | RSVP
08.11 - Amsterdam, NL @ Melkweg: Buy Tickets: SOLD OUT! | RSVP
09.11 - Paris, FR @ La Machine du Moulin Rouge: SOLD OUT! | RSVP
11.11 - Brussels, BE @ Ancienne Belgique: SOLD OUT! | RSVP
12.11 - Zurich, CH @ Rote Fabrik: Buy Tickets | RSVP
13.11 - Fribourg, CH @ Fri-Son: SOLD OUT! | RSVP
15.11 - Berlin, DE @ C-Club: SOLD OUT! | RSVP
16.11 - Hamburg, DE @ Uebel & Gefahrlich: SOLD OUT! | RSVP
18.11 - Stockholm , SE @ Nalen: SOLD OUT! | RSVP
19.11 - Oslo, NO @ Spikerboks: SOLD OUT! | RSVP
20.11 - Copenhagen, DK @ Vega Musikkenshus: Buy Tickets | RSVP


Atmosphere: Facebook | Twitter | Myspace | Ping
Brother Ali: BrotherAli.com | Facebook | Twitter | Myspace | Ping
Evidence: Twitter | Facebook | Myspace | Ping
Blueprint: Printmatic.net | Twitter | Facebook | Myspace | Ping
Grieves: Twitter | Facebook | Myspace | Ping
Budo: BudoBeats.com | Twitter | Facebook | Myspace | Ping
Rhymesayers: Facebook | Twitter | YouTube | Flickr | Myspace | Soundcloud