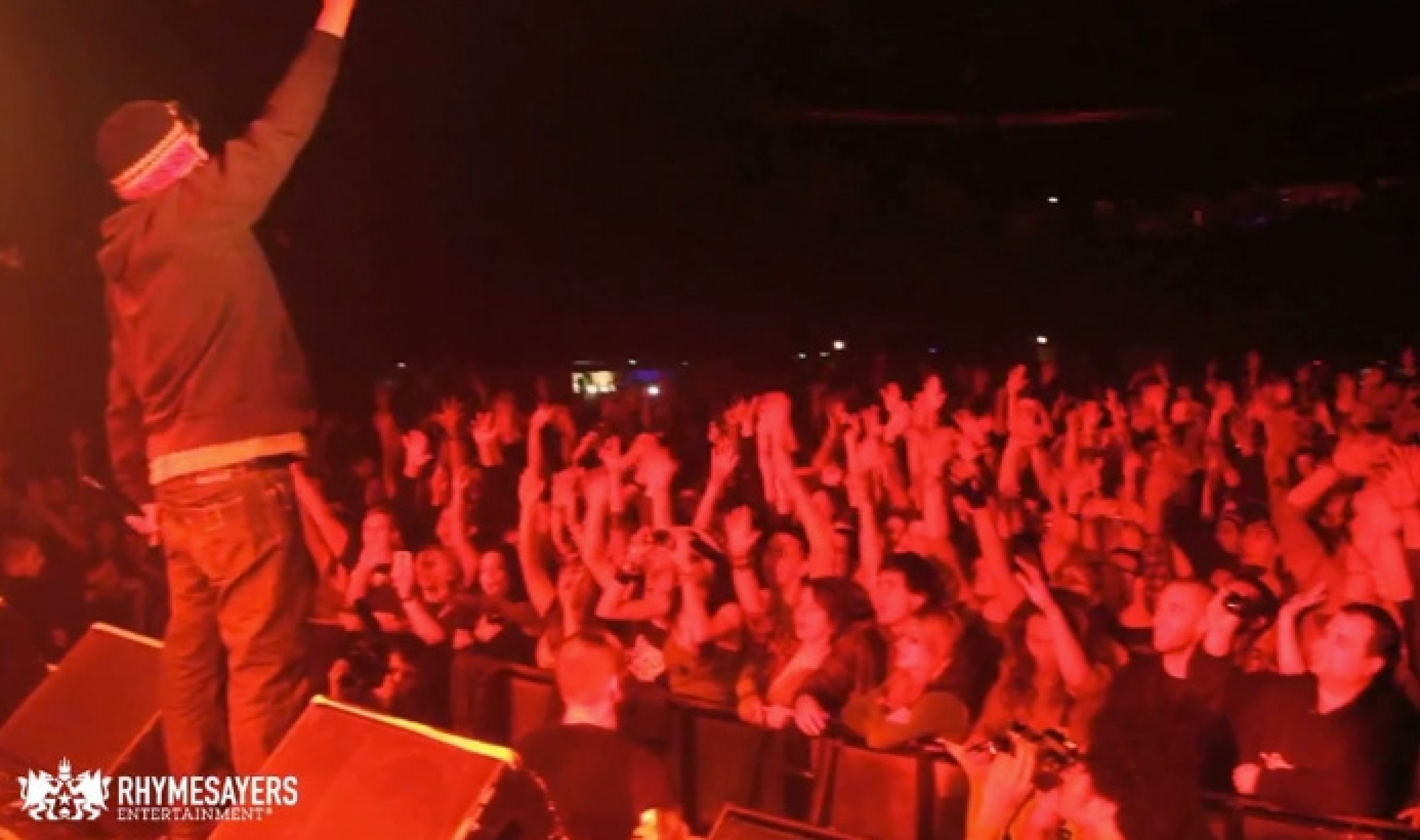 Video: Atmosphere and The Rhymesayers European Tour live in London
The first night of the Rhymesayers European Tour presented by Carhartt was a certain success, according to the droves of fans in the streets of London! Check out the first of many tour updates below to see and hear some amazing crowd and fan reactions, and a live snippet of Atmosphere's classic song "Trying To Find A Balance".



Stay tuned for more updates from the road! The fourth show on the tour just sold out and tickets are moving faster than ever - get yours today.
On Twitter? Use/Search hashtag #RhymesayersEuroTour to follow the action across the continent. 
Buy tickets today:
07.11 - London, UK @ The Electric Ballroom: SOLD OUT! | RSVP
08.11 - Amsterdam, NL @ Melkweg: Buy Tickets: SOLD OUT! | RSVP
09.11 - Paris, FR @ La Machine du Moulin Rouge: SOLD OUT! | RSVP
11.11 - Brussels, BE @ Ancienne Belgique: SOLD OUT! | RSVP
12.11 - Zurich, CH @ Rote Fabrik: SOLD OUT! | RSVP
13.11 - Fribourg, CH @ Fri-Son: Buy Tickets | RSVP
15.11 - Berlin, DE @ C-Club:Â SOLD OUT! | RSVP
16.11 - Hamburg, DE @ Uebel & Gefahrlich: SOLD OUT! | RSVP
18.11 - Stockholm , SE @ Nalen: SOLD OUT! | RSVP
19.11 - Oslo, NO @ Spikerboks: SOLD OUT! | RSVP
20.11 - Copenhagen, DK @ Vega Musikkenshus: Buy Tickets | RSVP
Check out the exclusive Carhartt x Rhymesayers Tour shirt, only available on this tour.

Evidence's new album Cats & Dogs is available now! Fifth Element: CD | Vinyl, iTunes: Deluxe | Standard, HHV.de: CD | Vinyl, HMV: CD, Bandcamp: MP3
Buy the new album from Atmosphere - The Family Sign : Fifth Element | iTunes | Amazon | Best Buy | Hot Topic
Buy Blueprint's Adventures In Counter-Culture : Fifth Element | iTunes | Amazon | Best Buy | Hot Topic
Pick up the latest from Grieves - Together/Apart: : Fifth Element | iTunes | Amazon | Best Buy | Hot Topic
Get your copy of Brother Ali's Us: Fifth Element | iTunes | Amazon
Atmosphere: Facebook | Twitter | Myspace | Ping
Brother Ali: BrotherAli.com | Facebook | Twitter | Myspace | Ping
Evidence: Twitter | Facebook | Myspace | Ping
Blueprint: Printmatic.net | Twitter | Facebook | Myspace | Ping
Grieves: Twitter | Facebook | Myspace | Ping
Budo: BudoBeats.com | Twitter | Facebook | Myspace | Ping
Rhymesayers: Facebook | Twitter | YouTube | Flickr | Myspace | Soundcloud