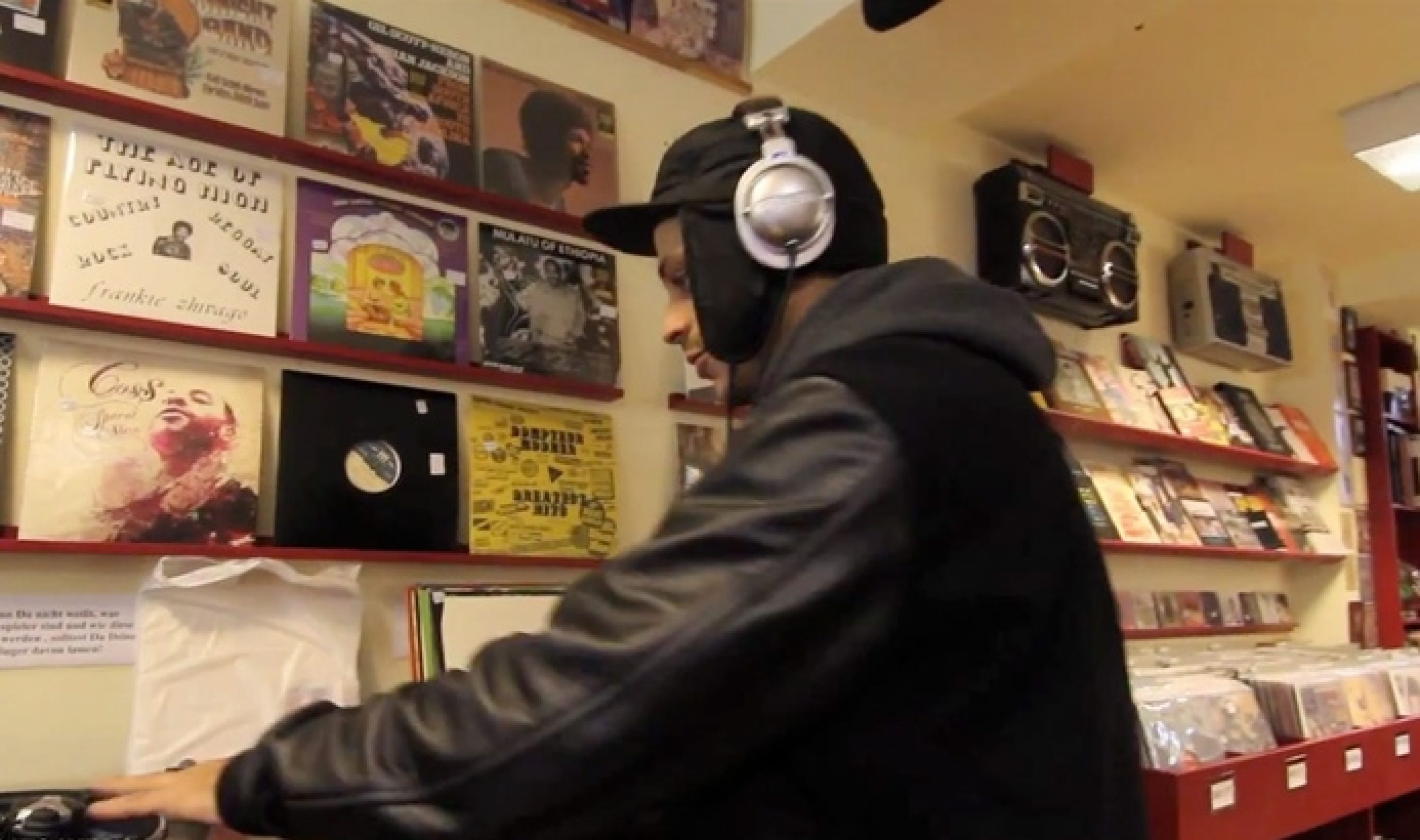 Video: Crate Digging in Hamburg
Evidence and Brother Ali take some time to relax in Hamburg and enjoy the local coffee and record store. While checking out new finds and their own albums (and the new Atmosphere book!) on the shelves, they discuss their own history with vinyl. Check out the video below, including performance footage from the Sold Out show in Hamburg - inside of a repurposed WWII bunker.


On Twitter? Use/Search hashtag #RhymesayersEuroTour to follow the action across the continent. 
Buy tickets now:
18.11 - Stockholm , SE @ Nalen: SOLD OUT! | RSVP
19.11 - Oslo, NO @ Spikerboks: SOLD OUT! | RSVP
20.11 - Copenhagen, DK @ Vega Musikkenshus: Buy Tickets | RSVP
Check out the exclusive Carhartt x Rhymesayers Tour shirt, only available on this tour.

Evidence's new album Cats & Dogs is available now! Fifth Element: CD | Vinyl, iTunes: Deluxe | Standard, HHV.de: CD | Vinyl, HMV: CD, Bandcamp: MP3
Buy the new album from Atmosphere - The Family Sign : Fifth Element | iTunes | Amazon | Best Buy | Hot Topic
Buy Blueprint's Adventures In Counter-Culture : Fifth Element | iTunes | Amazon | Best Buy | Hot Topic
Pick up the latest from Grieves - Together/Apart: : Fifth Element | iTunes | Amazon | Best Buy | Hot Topic
Get your copy of Brother Ali's Us: Fifth Element | iTunes | Amazon
Atmosphere: Facebook | Twitter | Myspace | Ping
Brother Ali: BrotherAli.com | Facebook | Twitter | Myspace | Ping
Evidence: Twitter | Facebook | Myspace | Ping
Blueprint: Printmatic.net | Twitter | Facebook | Myspace | Ping
Grieves: Twitter | Facebook | Myspace | Ping
Budo: BudoBeats.com | Twitter | Facebook | Myspace | Ping
Rhymesayers: Facebook | Twitter | YouTube | Flickr | Myspace | Soundcloud