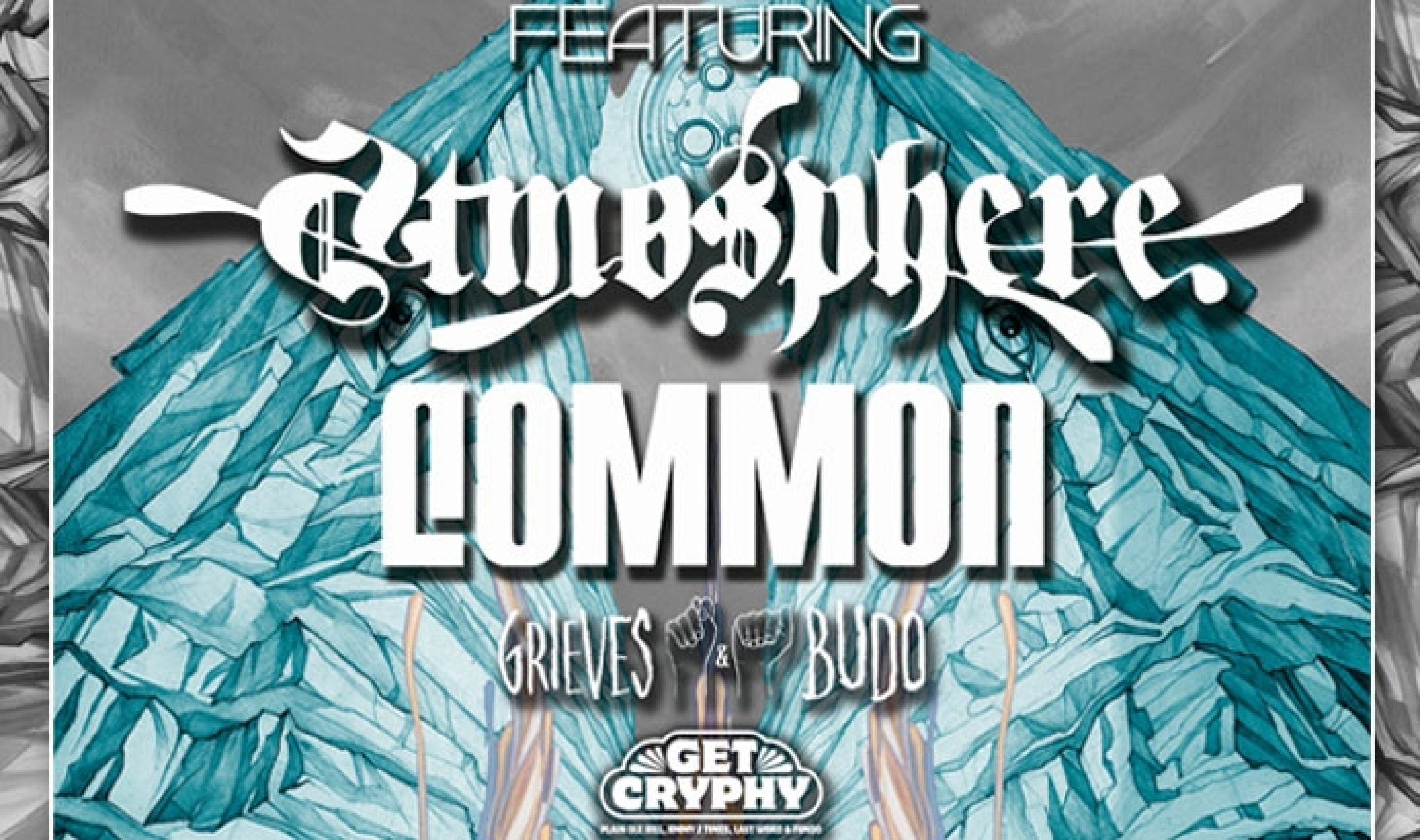 Atmosphere, Common, Grieves & Budo to play first Winter Concert at Red Rocks on January 27th
Icelantic and AEG Live Rocky Mountains are teaming up to produce the first EVER winter concert at Red Rocks Amphitheatre in Morrison, Colorado featuring ATMOSPHERE, COMMON, GRIEVES & BUDO, and GET CRYPHY.
Held in conjunction with the SIA SnowShow (SnowSports Industries of Americaâ??s largest and most comprehensive trade show) this landmark event celebrates winter in Colorado at one of the most iconic venues in the world. This is an All Ages event.
Special Pre-sale tickets are now available for only $35 from Ticketmaster. There are only a limited amount, so hurry up and buy yours now! The password is: WOTR. BUY NOW.

General Public tickets are $39.50 and go on sale Saturday, December 10, 2011 at 10:00AM MST through Ticketmaster. Tickets are also available at Ogden Theatre (935 E. Colfax Ave Denver, CO) from 10AM-2PM - no service charge with cash, $2 with credit card.

â??Weâ??re amped to play Red Rockâ??s first ever winter concert this January. I need to find me some fingerless glovesâ? - Slug of Atmosphere


More information available at icelanticswinterontherocks.com.
We'll see you on the rocks on January 27th! If you're tweeting about the event, make sure to use the hashtag #iWOTR.
Atmosphere: Facebook | Twitter | Myspace | Ping
Grieves: Twitter | Facebook | Myspace | Ping
Budo: BudoBeats.com | Twitter | Facebook | Myspace | Ping
Rhymesayers: Facebook | Twitter | YouTube | Flickr | Myspace | Soundcloud