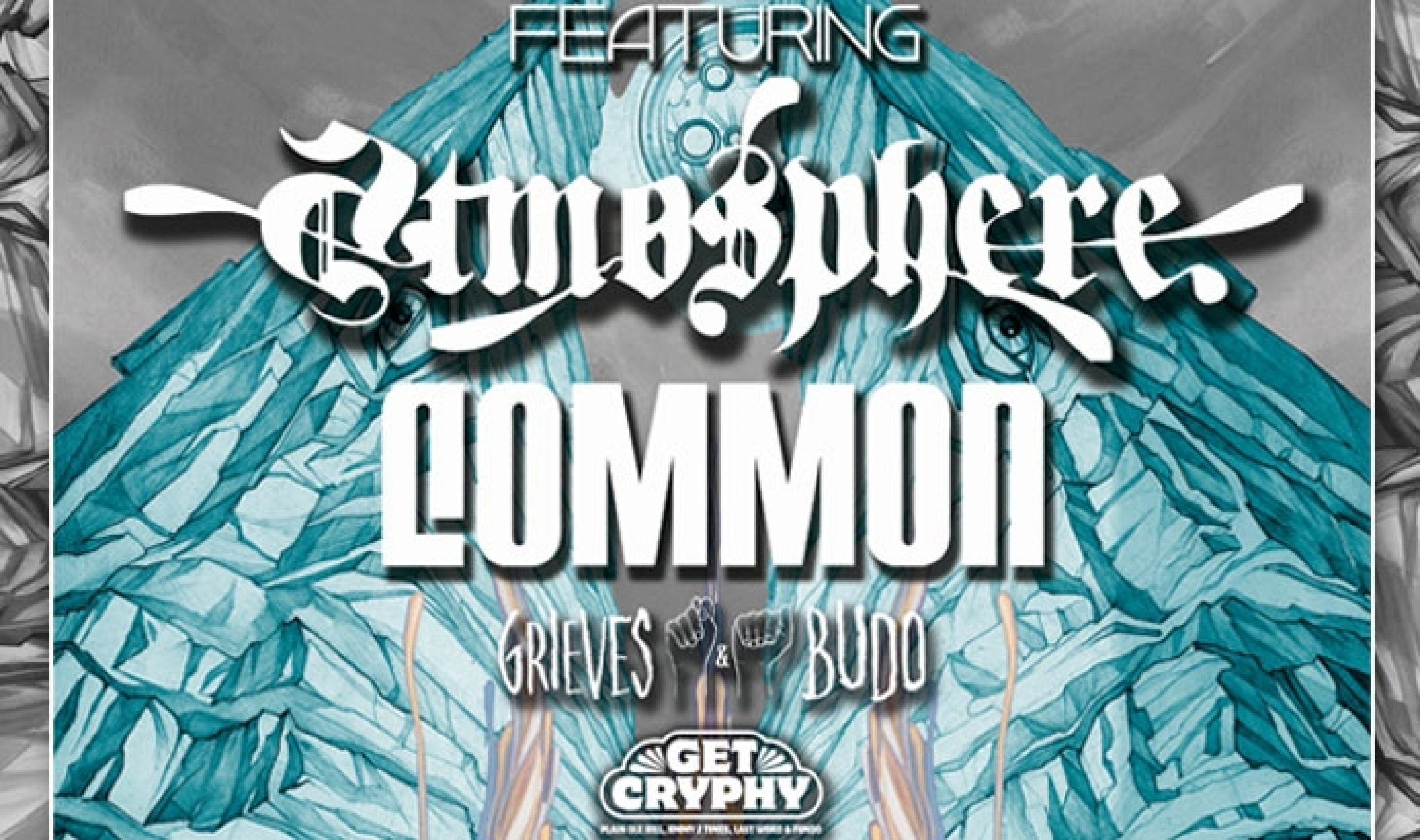 Less than a month until Winter On The Rocks!
In less than a month, Atmosphere, Common, Grieves & Budo, and Get Cryphy's DJ Crew will all be holding it down at Red Rocks Amphitheatre in Morrison, CO for Icelantic Skis and AEG Rocky Mountains Winter On The Rocks. The show goes down on January 27th.
General Public tickets are $39.50 and are available through Ticketmaster. Tickets are also available at Ogden Theatre (935 E. Colfax Ave Denver, CO) from 10AM-2PM - no service charge with cash, $2 with credit card.
â??Weâ??re amped to play Red Rockâ??s first ever winter concert this January. I need to find me some fingerless glovesâ? - Slug of Atmosphere


More information available at icelanticswinterontherocks.com.
Check out this live footage of Atmosphere performing "God's Bathroom Floor" at Red Rocks in August 2011:



We'll see you on the rocks on January 27th! If you're tweeting about the event, make sure to use the hashtag #iWOTR.
Atmosphere: Facebook | Twitter | Myspace | Ping
Grieves: Twitter | Facebook | Myspace | Ping
Budo: BudoBeats.com | Twitter | Facebook | Myspace | Ping
Rhymesayers: Facebook | Twitter | YouTube | Flickr | Myspace | Soundcloud