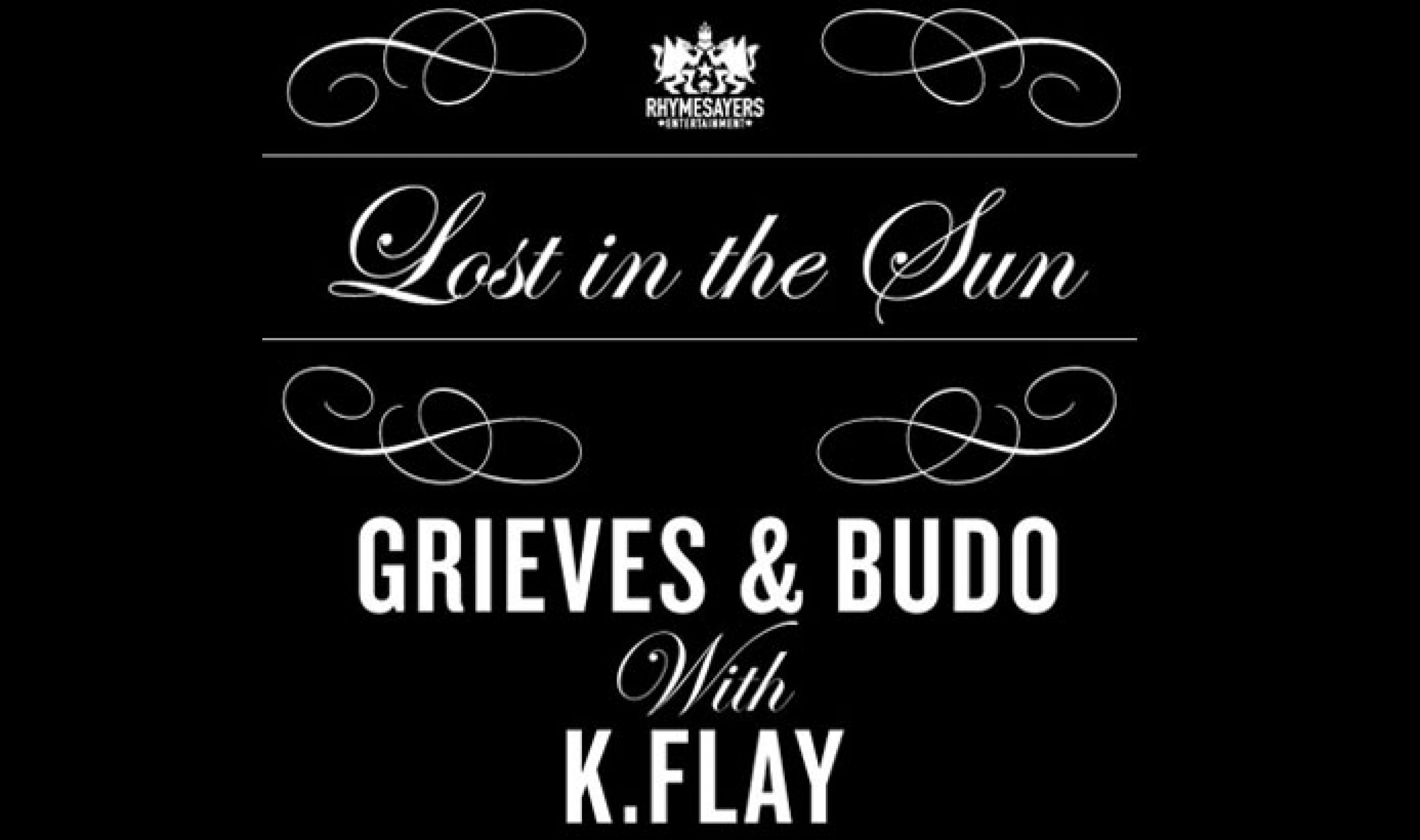 Potholes In My Blog premieres new Grieves, Budo, & k.flay track - "Lost In The Sun"
Just because they're on the road doesn't mean they're not working on new music! Our friends at Potholes in My Blog just premiered the newest track from Grieves and Budo, featuring On The Rocks Tourmate k.flay.
Head to Potholes In My Blog to check it out. Download here.
The tour hits Washington, DC tomorrow night as it makes its way south to NC, GA, FL, and TX in the next week.
12.08 - Washington, DC @ Rock and Roll Hotel: RSVP | Buy Tickets
12.09 - Chapel Hill, NC @ Local 506: Buy Tickets | RSVP
12.10 - Atlanta, GA @ The Masquerade: RSVP | Buy Tickets
12.11 - Orlando, FL @ The Social: RSVP | Buy Tickets
12.12 - Jacksonville, FL @ Jack Rabbits: RSVP | Buy Tickets
12.14 - Dallas, TX @ House Of Blues: RSVP | Buy Tickets
12.15 - Austin, TX @ Stubb's Jr.: RSVP | Buy Tickets


Watch "On The Rocks": YouTube
You can buy the new album Together/Apart from Fifth Element, iTunes, Amazon, Best Buy and your favorite local independent retailer or music store.
Grieves: Twitter | Facebook | Myspace | Ping
Budo: BudoBeats.com | Twitter | Facebook | Myspace | Ping
Rhymesayers: Facebook | Twitter | Youtube | Flickr | Myspace | Soundcloud