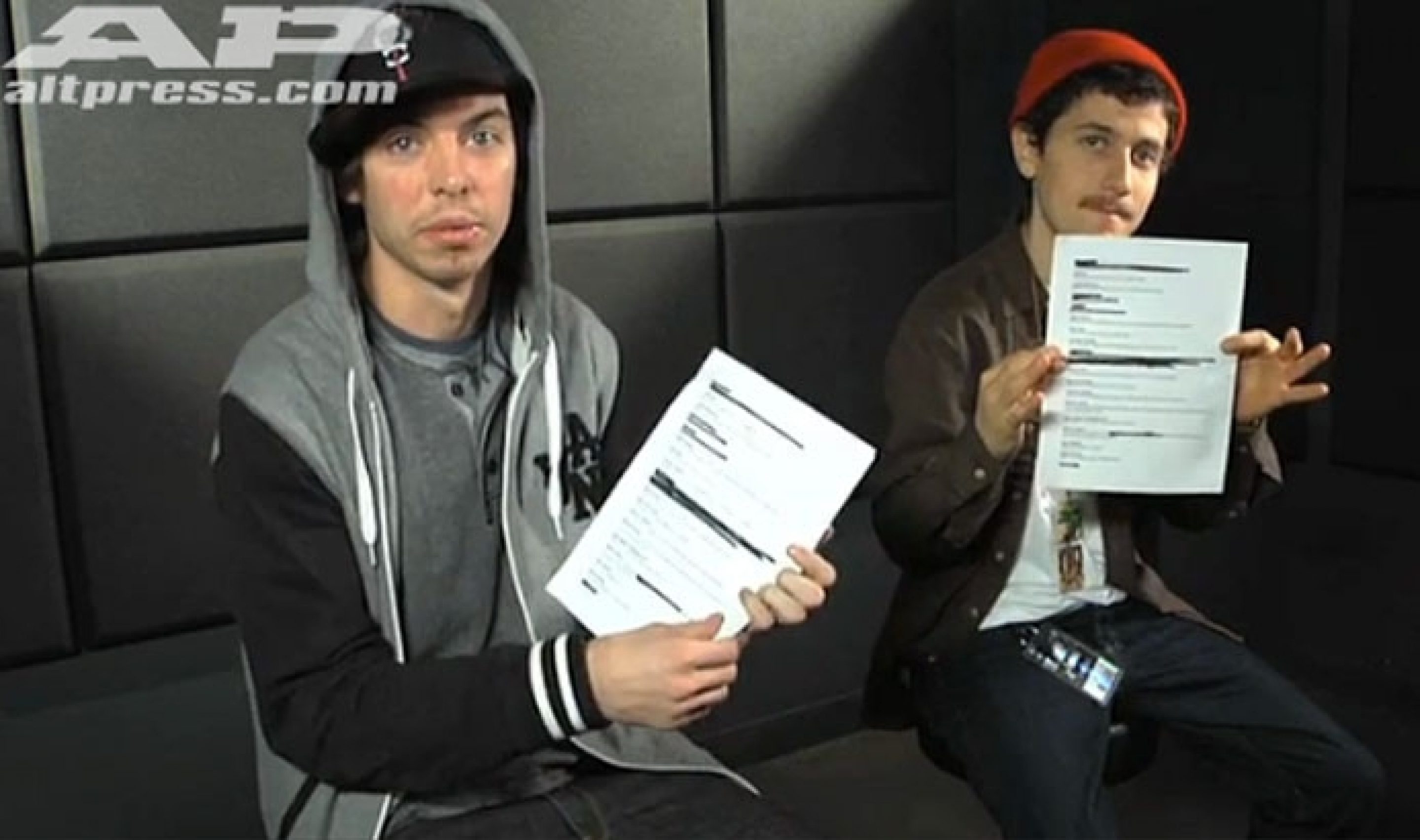 Grieves & Budo answer your questions at Alternative Press
Two months ago we asked you to write us with any questions you had for Grieves & Budo, and the guys finally had a chance to sit down and record their answers for you, hosted courtesy of Alternative Press. Check it out below!

Watch Part 1

Watch Part 2

Watch Part 3

Don't forget you can catch Grieves & Budo at Icelantic's Winter on the Rocks at Red Rocks on January 27th in Morrison, Colorado, as well as from February 7th to February 21st on the Snowstorm Music Tour!
01.27.12 - Morrison, CO @ Red Rocks Amphitheatre with Atmosphere, Common & Get Cryphy: Buy Tickets | RSVP
02.07.12 - Battle Creek, MI @ Kellogg Arena: Buy Tickets
02.08.12 - Green Bay, WI @ Brown County Arena: Buy Tickets
02.09.12 - Springfield, IL @ Prairie Capitol Center: Buy Tickets
02.10.12 - Dekalb, IL @ NIU Center: Buy Tickets
02.11.12 - Lincoln, NE @ Pershing Auditorium Buy Tickets
02.12.12 - Sioux City, IA @ Tyson Events Center: Buy Tickets
02.14.12 - Rapid City, SD @ Rushmore Plaza Civic Center: Buy Tickets
02.15.12 - Brookings, SD @ Swiftel Center: Buy Tickets
02.16.12 - Des Moines, IA @ Val Air Ballroom: Buy Tickets
02.17.12 - Waterloo, IA @ McElroy Auditorium: Buy Tickets
02.18.12 - Fargo, ND @ Concert Hall at The Venue: Buy Tickets
02.20.12 - Billings, MT @ Shrine Auditorium: Buy Tickets
02.21.12 - Missoula, MT @ Adams Center (On sale Jan. 20)
RSVP on Facebook

You can buy Grieves' new album Together/Apart from Fifth Element, iTunes, Amazon, Best Buy and your favorite local independent retailer or music store.

Grieves: GrievesMusic.com | Twitter | Facebook | Google+ | Myspace | Ping
Budo: BudoBeats.com | Twitter | Facebook | Myspace | Ping
Rhymesayers: Facebook | Twitter | YouTube | Google+ | Flickr | Soundcloud | Myspace