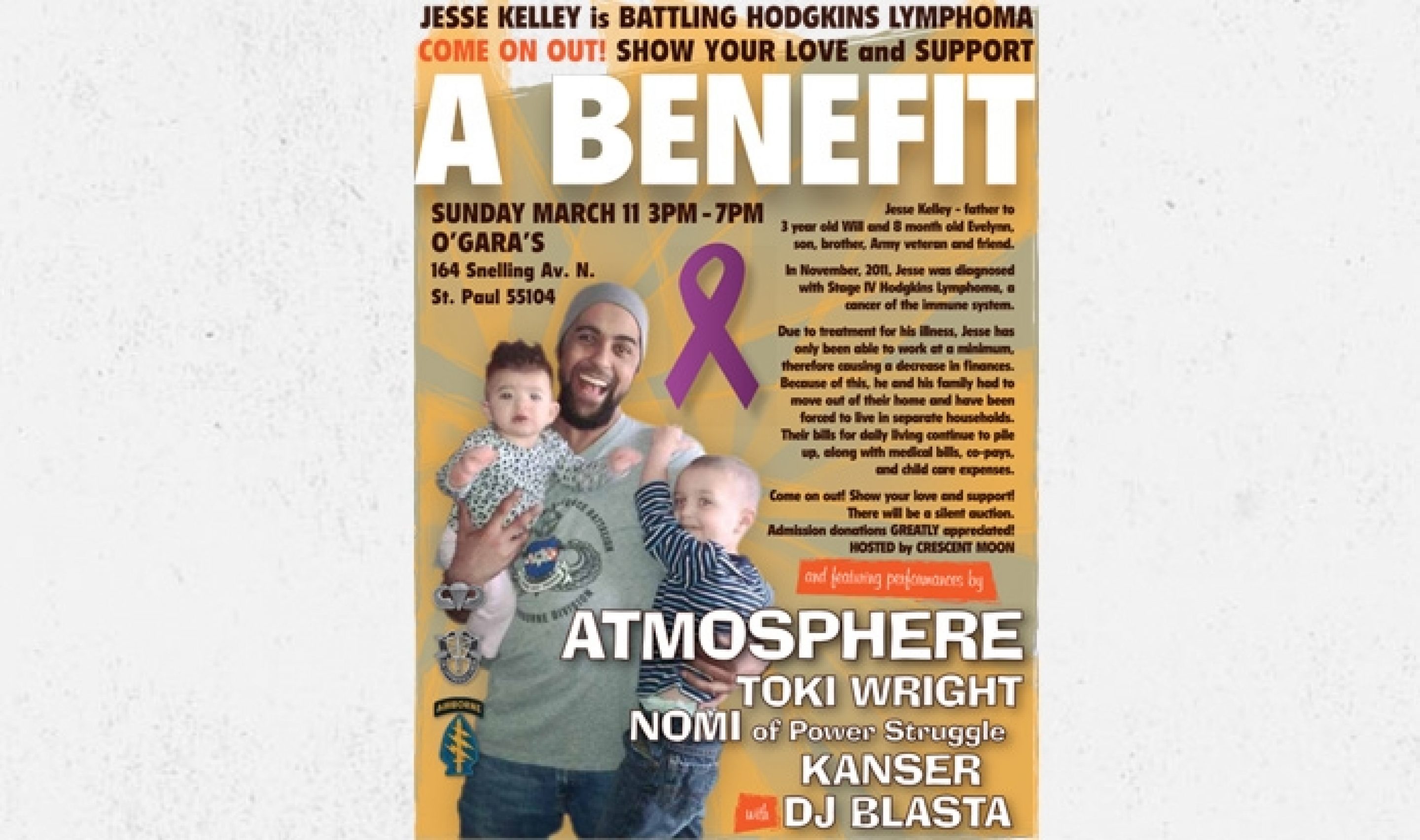 Atmosphere and Toki Wright to play a benefit for Jesse Kelley in St. Paul on March 11th
In November 2011, Jesse Kelley was diagnosed with Stage IV Hodgkins Lymphoma, a cancer of the immune system. He is a father to a 3 year old, and 8 month old, as well as a song, brother, Army veteran, and great friend to the community.

Due to the treatment for his illness, Jesse has only been able to work at a minimum, therefore decreasing his finances. Because of this, he and his family had to move out of their home and have been forced to live in separate households. Their bills for daily living continue to pile up, along with medical bills, co-pays, and child care expenses.




Come on out to O'Gara's in St. Paul on Sunday, March 11th!
Show your love and support! There will be a silent auction. Admission donations of $20 GREATLY appreciated.
The event is hosted by Crescent Moon and features Nomi of Power Struggle, Kanser, and DJ Blasta in addition to Atmosphere and Toki Wright.
We hope to see you there.
Atmosphere: Facebook | Twitter | Google+ | Ping | Myspace
Toki Wright: Twitter | Facebook | Myspace
Rhymesayers: Facebook | Twitter | YouTube | Google+ | Flickr | Soundcloud | Myspace