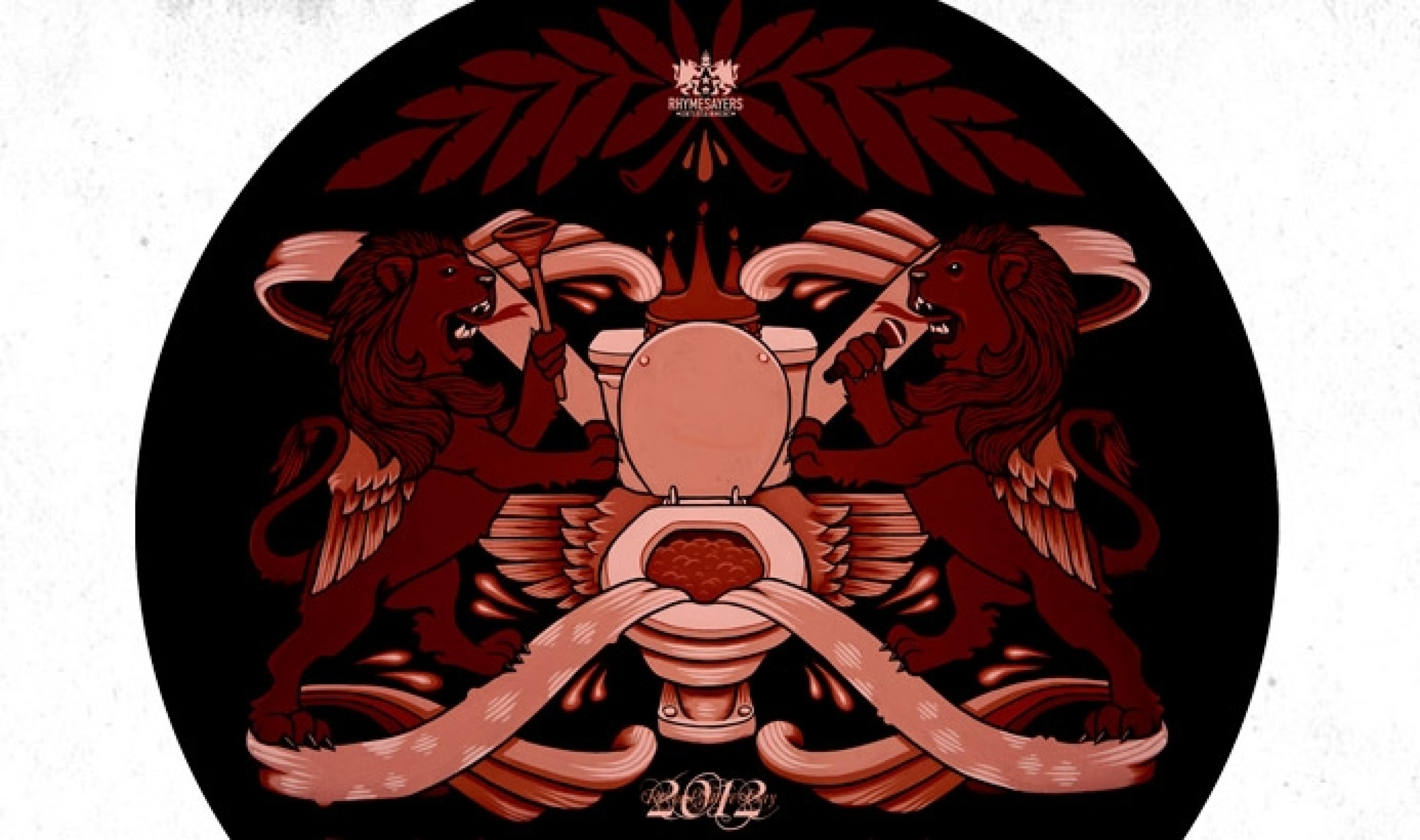 Rhymesayers annnounces limited hand numbered picture disc for Record Store Day
This year independent hip hop and independent retail join forces as Rhymesayers brings an exclusive double a sided 10" picture disc to a participating Record Store Day store near you. The limited run of 2000 hand-numbered pieces is perfect for any collector and music lover. Included in each 10" is a digital download card to satisfy any audiophile's needs as well as a free bonus sticker. The 10" features brand new, exclusive and unreleased tracks from Atmosphere called "Someday Soon" and The Uncluded (Aesop Rock / Kimya Dawson) titled "Bats".
Atmosphere's "Someday Soon" is about recognizing mortality, and viewing it as a glimpse of optimism in a world of pessimism. Atmosphere are continuing their successful year following the release of their latest album The Family Sign. Theyâ??ve sold out their American and European tours, had performances at Lollapalooza, Bonnaroo as well as two sold out headlining appearances at Red Rocks including the first ever Winter On The Rocks event. The group returned home to their second annual Welcome To Minnesota Tour playing in front of over 10,000 local fans in six cities across the state. This May they head back to Australia and New Zealand to rock their fans in the Antipodes just before headlining their 2012 Soundset Festival on May 27th. "Someday Soon" is simply another great track for fans to accompany Atmosphere's amazing year.
The Uncluded is rapper/producer Aesop Rock and folksinger/songwriter Kimya Dawson (ex-Moldy Peach). The group formed in 2011 during the making of Dawson's LP Thunder Thighs, that Aesop was contributing some vocals and beats to. A mutual love for lyricism along with some unexpected life parallels were the foundation that led the duo to record their first LP Hokey Fright, due out later this year.

"Bats" is the first track The Uncluded wrote as a group and pays tribute to Mikey "Eyedea" Larsen, former Moldy Peaches member Aaron Wilkinson & Tero "Camu Tao" Smith, all friends the pair had recently lost. On their journey to Austin via Minneapolis to pay respects to their friends Eyedea and Aaron, the song began to unfold and became their way of talking and coping with that loss. "Bats" became the string that sewed the entire journey together.
The 10" also features a special 3rd side or hidden inner groove track which features "A Poop Story told by Slug" that coincides with the picture disc art designed by famed artist Jeremy Fish. For more information about Record Store Day on April 21st head to http://recordstoreday.com.
 
Atmosphere: Facebook | Twitter | Google+ | Ping | Myspace
Rhymesayers: Facebook | Twitter | YouTube | Google+ | Flickr | Soundcloud | Myspace