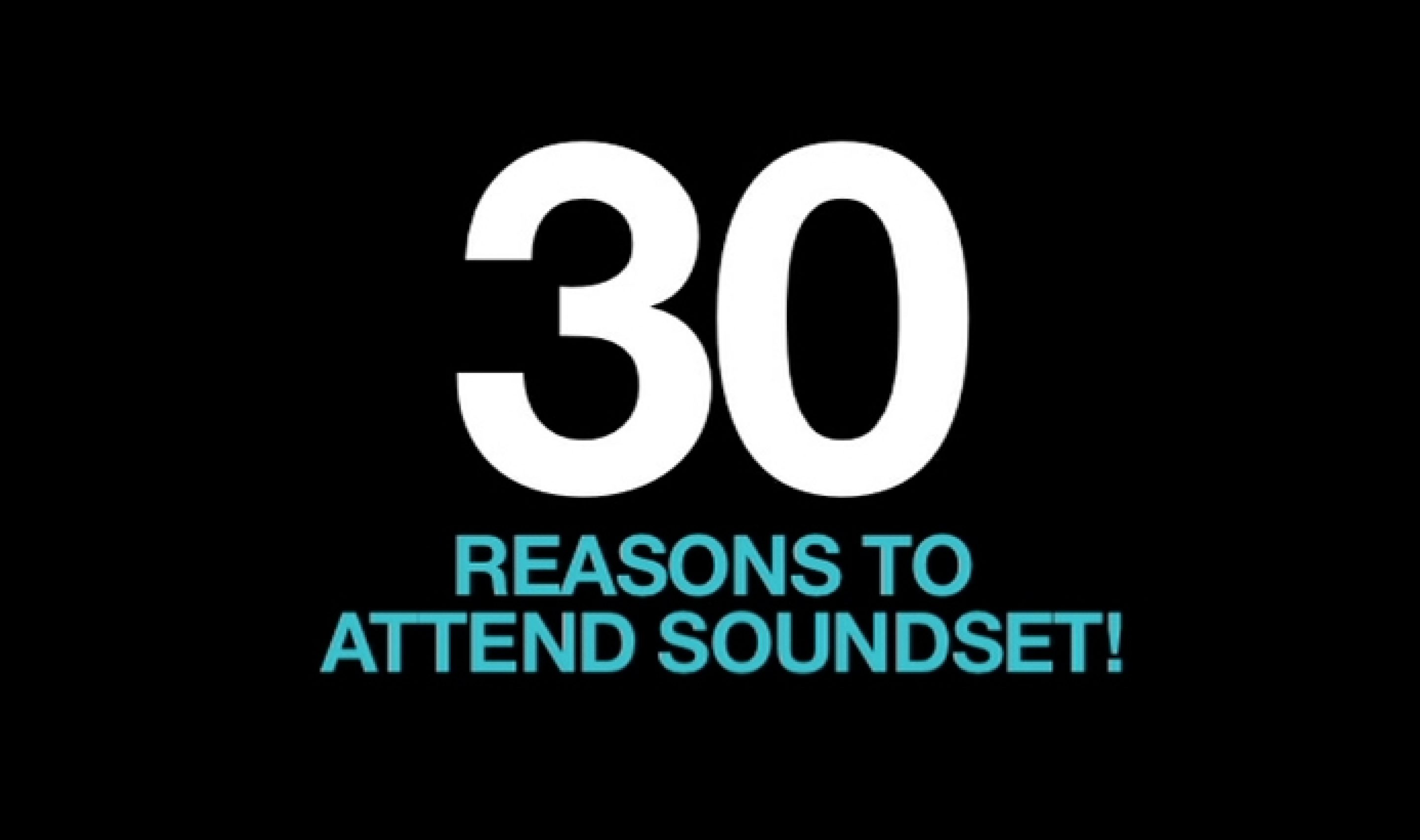 30 Reasons To Go To Soundset 2012
There is now only one month until Soundset Sunday! We made this video to help y'all out and count down the reasons to come to Shakopee on May 27th! Tickets can be purchased online via TicketWeb.com and in-store at Fifth Element.
General admission tickets are $41 ($3 facility fee and parking are included in ticket price). If you're 18+, VIP options for $90 are also available! Click here to find out what VIP includes.
This year's festival includes Atmosphere, Lupe Fiasco, Ghostface Killah & Raekwon, Kendrick Lamar, Aesop Rock with Rob Sonic & Dj Big Wiz, P.O.S, Macklemore & Ryan Lewis, Grieves & Budo, Danny Brown, Big K.R.I.T, Evidence, Prof with DJ Fundo, Action Bronson, DJ Premier, I Self Devine, Astronautalis, Bambu, J-Zone (DJ set), Medusa, Chief Kamachi, Grynch, Chuuwee, Paten Locke and Willie Evans Jr. are DUMBTRON, Villa Rosa (Muja Messiah & Maria Isa), The Tribe & Big Cats, Audio Perm, Long Doe (Tony Bones, Big Wiz & Mike The Martyr), Auddio Draggon (Gene Poole & Xilam Balam), Tomorrow Genius, BdotCroc, DJ Stage One, DJ Kool AKIEM, LAST WORD, Kid Cut Up, Superbrush427, DIVINCI (of Solillaquists of Sound), & Los Boogie. Hosted by Brother Ali, MaLLy, and J Pratt. RSVP to Soundset 2012 now.
Tickets for the Official Afterparty at First Avenue featuring the Get Cryphy DJs and special surprise guest performances are also available now at Fifth Element, The Depot, and eTix. RSVP now.
Interested in the Fifth Annual Car Show? Click here for more information.
Use hashtag #Soundset when tweeting to join the discussion!
Listen to the Official Soundset 2012 Playlist on Spotify to get familiar with this year's artists: http://spoti.fi/ss12playlist

Soundset: SoundsetFestival.com | Facebook | Twitter | Google+
Rhymesayers: Facebook | Twitter | YouTube | Google+ | Flickr | Soundcloud | Myspace