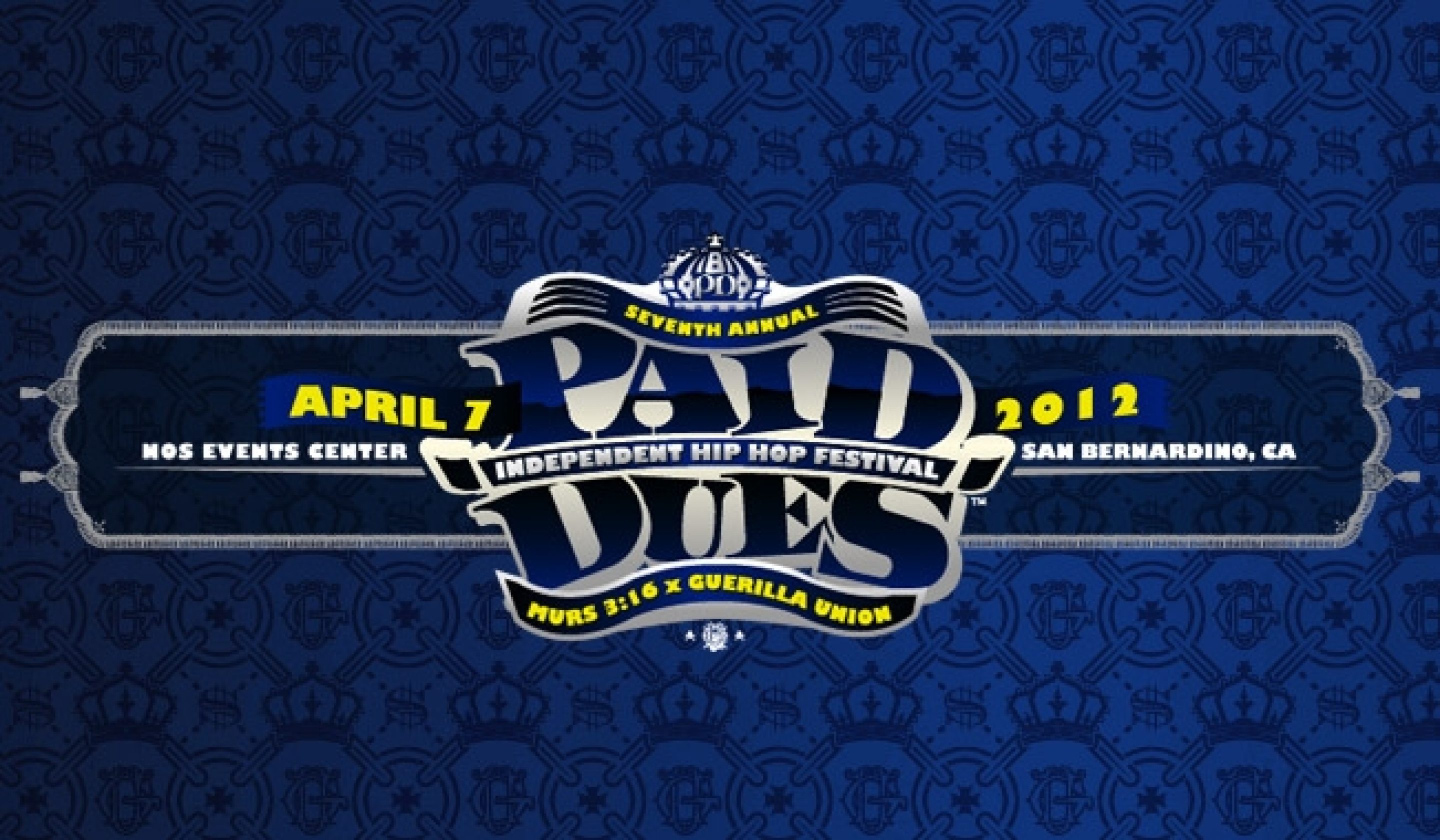 Brother Ali, Evidence, POS, Psalm One, Grayskul at Paid Dues 2012 today!
The West Coast has been waiting for months, and today is the day. While it's raining in RSE's home of Minnesota, the sun is shining brightly on San Bernardino in California.
Brother Ali and Psalm One will be rocking solo sets on the Monster Energy Stage, while Evidence plays with Dilated Peoples on the Dues Paid Stage as well as POS with Doomtree, and Grayskul join their crew Oldominion on the Paid Dues Stage.
Not only that - Brother Ali is also doing a Meet & Greet at the Fifth Element tent from 5-6pm. You can pick up a CD version of his new The Bite Marked Heart EP, as well as a new exclusive Fifth Element shirt.
Check out the details below and don't sleep on RSE holding it down all day at the NOS Events Center.
Set times are in the image below, head to PaidDuesFestival.com for more info.
Rhymesayers: Facebook | Twitter | YouTube | Google+ | Flickr | Soundcloud | Myspace