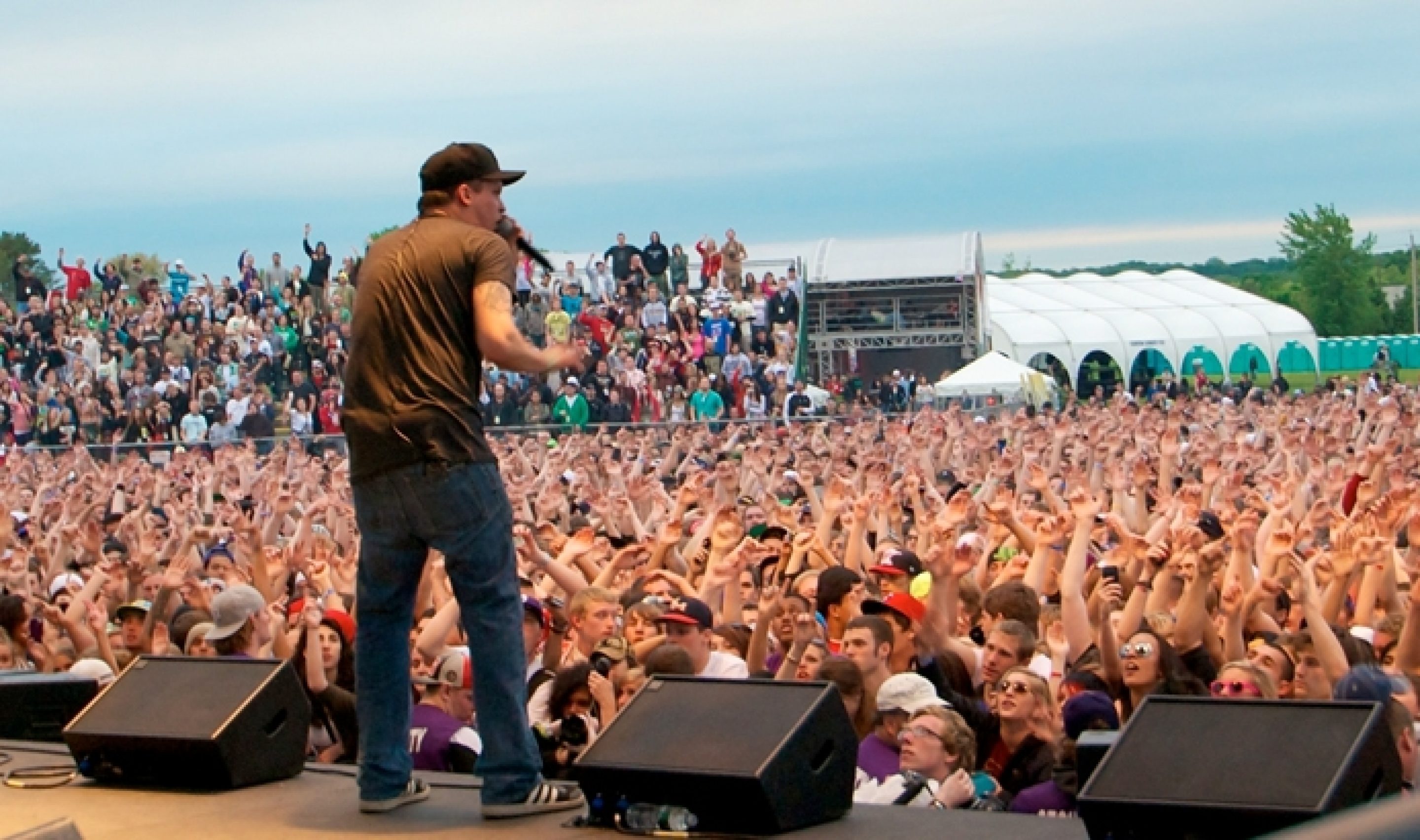 Atmosphere headlining Soundset 2012
For the fifth year of Soundset, Atmosphere will once again play the final set on what is surely going to be an incredible day of Hip Hop in the Midwest. Slug was recently interviewed as a part of a City Pages in-depth look at the formation and history of Soundset, read what he was to say about the festival.
What has Atmosphere been up to recently? 2011 saw a new full-length album The Family Sign, several nationwide tours, a book, a nearly Sold Out Rhymesayers European Tour, and numerous accolades from the media for being one of the most successful independent rap groups in the world. In 2012, Atmosphere has been preparing to play on the East Coast this summer, hit the stage at several festivals around the world as well as working on new material. The crew of four is showing no signs of slowing down anytime soon after nearly 20 years in the independent hip hop game.
Check out some live footage of Atmosphere below, and don't miss them closing down Soundset 2012! Tickets are still available to see Atmosphere at Soundset at Fifth Element in uptown Minneapolis or online: Buy Now. General admission tickets are $46 ($3 facility fee and parking are included in ticket price).
Grab Atmosphere's latest album The Family Sign from Fifth Element or iTunes today!

Atmosphere: Facebook | Twitter | Google+ | Ping | Myspace
Rhymesayers: Facebook | Twitter | YouTube | Google+ | Flickr | Soundcloud | Myspace