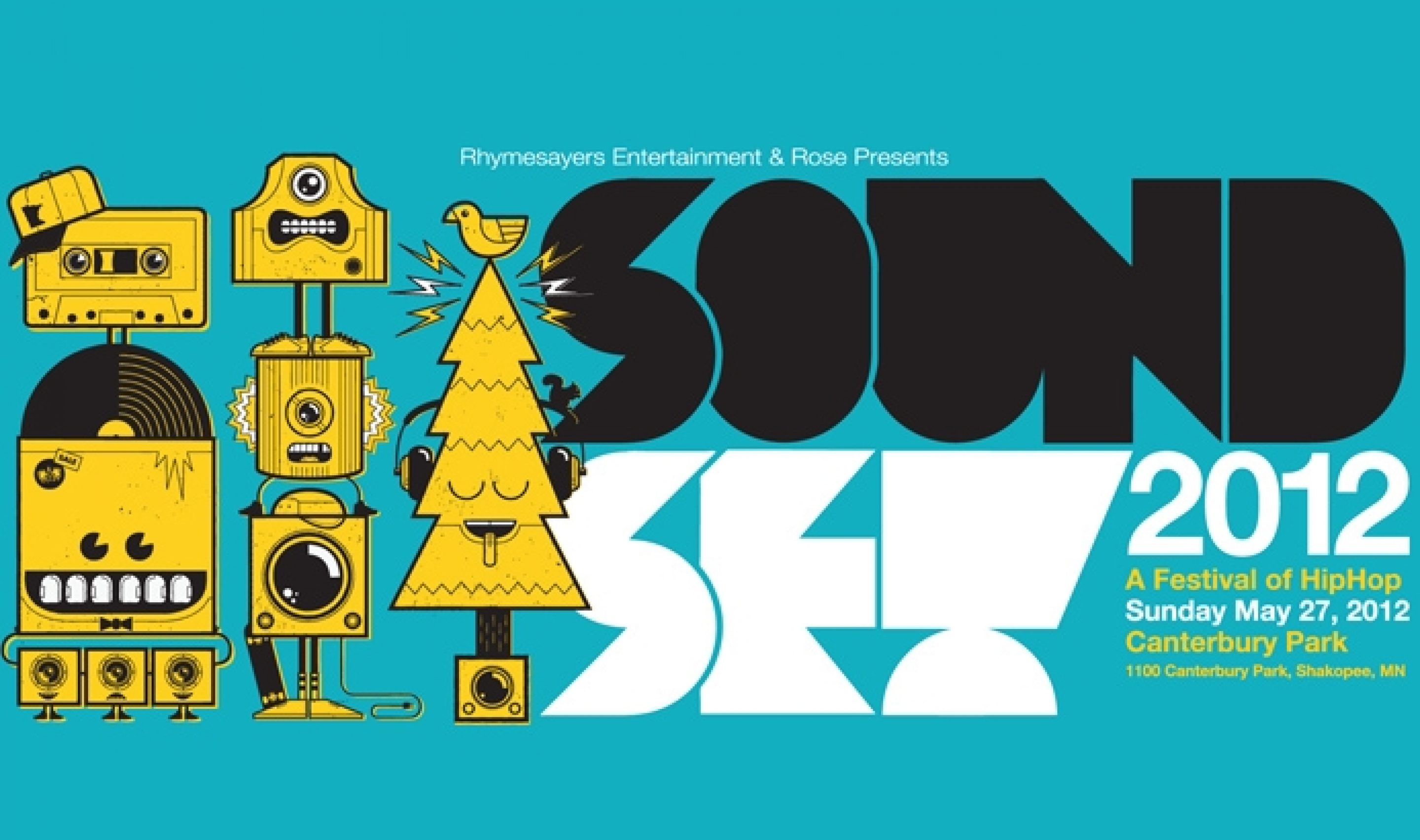 SOUNDSET 2012 is finally here!

Tickets are available at the gates today for $60. Gates open at 11am.
Soundset 2012 is your official Midwest kick-off of the summer with nine hours of the best independent Hip Hop music in one day. It all goes down at Canterbury Park in Shakopee, MN (rain or shine). Confirmed artists for Soundset 2012 include:
Atmosphere, Lupe Fiasco, Ghostface Killah & Raekwon, Kendrick Lamar, Aesop Rock with Rob Sonic & Dj Big Wiz, P.O.S, Macklemore & Ryan Lewis, Grieves & Budo, Danny Brown, Big K.R.I.T, Evidence, Prof with DJ Fundo, Action Bronson, DJ Premier, I Self Devine, Astronautalis, Bambu, J-Zone (DJ set), Medusa, Chief Kamachi, Grynch, Chuuwee, Paten Locke and Willie Evans Jr. are DUMBTRON, Villa Rosa (Muja Messiah & Maria Isa), The Tribe & Big Cats, Audio Perm, Long Doe (Tony Bones, Big Wiz & Mike The Martyr), Auddio Draggon (Gene Poole & Xilam Balam), Tomorrow Genius, BdotCroc, DJ Stage One, DJ Kool AKIEM, LAST WORD, Kid Cut Up, Superbrush427, DIVINCI (of Solillaquists of Sound), Los Boogie.