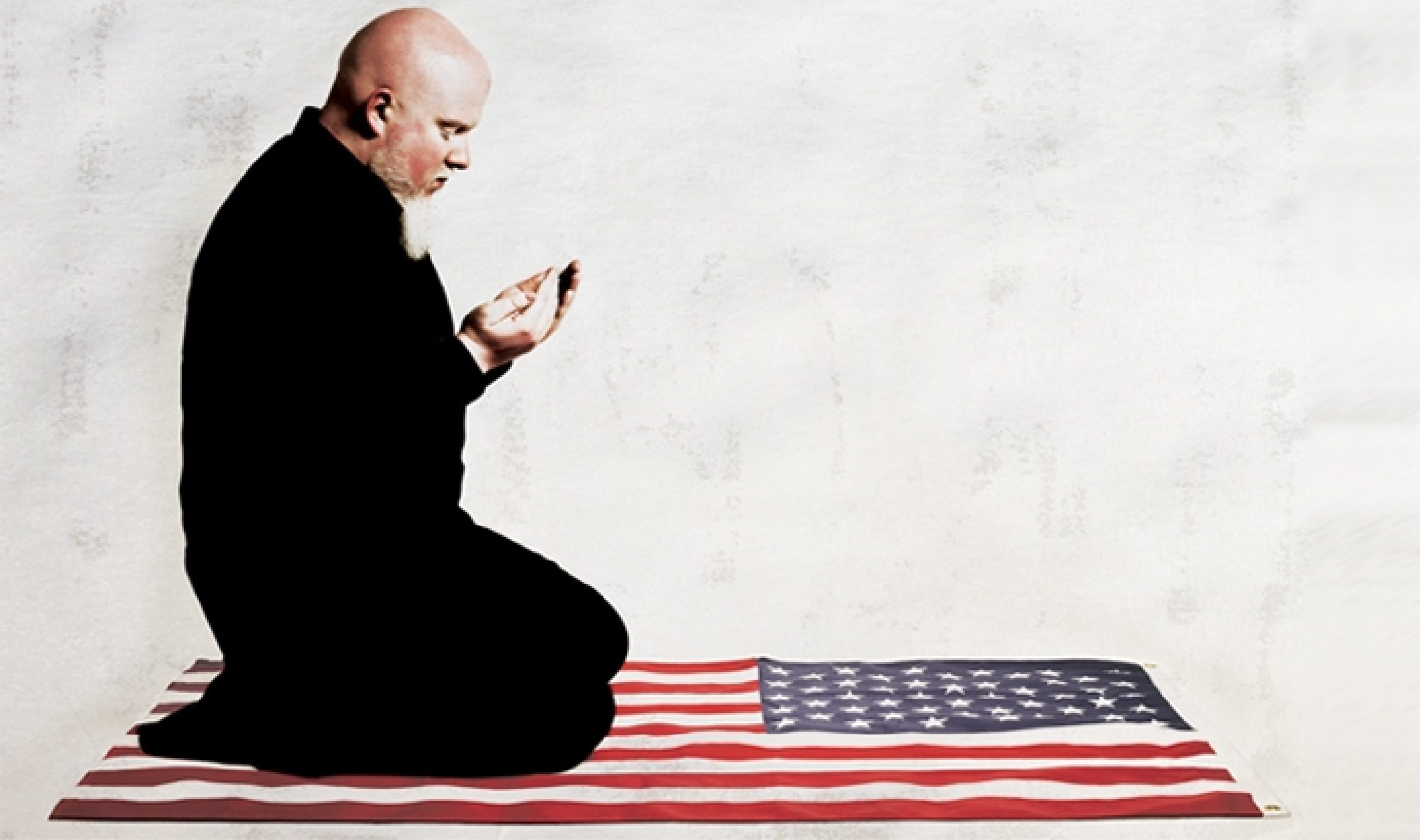 Complex Magazine premieres new Brother Ali track "Mourning in America"
Complex Magazine just premiered the newest track from Brother Ali's upcoming album Mourning in America and Dreaming in Color. Listen below and buy on iTunes or pre-order the album from Fifth Element to get the track today. The album drops in a little over a month on September 18th! Pre-order an iTunes Deluxe Digital copy that includes bonus songs and a PDF with lyrics and artwork!
A brief message from Brother Ali:
"The condition of truth to allow suffering to speak" -Dr. Cornel West
"This title track off of my new album is an observation on the culture of murder and death and our society. It's also a critique of our hypocrisy as it relates to the taking of innocent lives. Power to the peaceful..."
Don't miss Brother Ali near you starting next month!
*With Homeboy Sandman, DJ Sosa
09.12 - San Luis Obispo, CA @ SLO Brewing: Buy Tickets
09.13 - Santa Ana, CA @ Constellation Room: Buy Tickets
09.14 - La Jolla, CA @ Porter's Pub: Buy Tickets
09.15 - Tempe, AZ @ Club Red: Buy Tickets
09.16 - Albuquerque, NM @ Sunshine Theater: Buy Tickets
09.17 - Dallas, TX @ Trees: Buy Tickets
09.18 - Austin, TX @ Mohawk: Buy Tickets
09.20 - Birmingham, AL @ Bottletree: Buy Tickets (18+)
09.21 - Atlanta, GA @ 529: Buy Tickets (21+)
09.22 - Orlando, FL @ The Social: Buy Tickets
09.23 - Ft. Lauderdale, FL @ Culture Room : Buy Tickets (18+)
*With Homeboy Sandman, DJ Sosa, The Reminders
09.25 - Carrboro, NC @ Cat's Cradle: Buy Tickets
09.26 - Washington, DC @ 9:30 Club: Buy Tickets
09.27 - New York, NY @ Bowery Ballroom: Buy Tickets (16+)
09.28 - Boston, MA @ Paradise Rock Club: Buy Tickets
09.29 - Burlington, VT @ Higher Ground: Buy Tickets
09.30 - Toronto, ON @ Annex Wreck Room: Buy Tickets (19+)
10.02 - Ann Arbor, MI @ Blind Pig: Buy Tickets (18+)
10.03 - Chicago, IL @ Metro : Buy Tickets (18+)
10.04 - Madison, WI @ Barrymore Theatre: Buy Tickets
10.05 - Minneapolis, MN @ First Avenue: Buy Tickets
10.09 - Iowa City, IA @ Gabe's Oasis: Buy Tickets
10.10 - Omaha, NE @ Waiting Room: Buy Tickets
10.11 - Fort Collins, CO @ Aggie Theatre: Buy Tickets
10.12 - Denver, CO @ Bluebird Theatre: Buy Tickets (16+)
10.13 - Boulder, CO @ Fox Theater: Buy Tickets
10.15 - Salt Lake City, UT @ Urban Lounge: Buy Tickets (21+)
10.17 - Seattle, WA @ Neumos: Buy Tickets
10.18 - Bellingham, WA @ Wild Buffalo: Buy Tickets (21+)
10.19 - Vancouver, BC @ Venue Nightclub: Buy Tickets (19+)
10.20 - Portland, OR @ Hawthorne Theater: Buy Tickets
10.21 - Eugene, OR @ WOW Hall: Buy Tickets
10.23 - Reno, NV @ Cargo: Buy Tickets
10.24 - Arcata, CA @ Humboldt State Univ.: Buy Tickets
10.25 - San Francisco, CA @ The Fillmore: Buy Tickets
10.26 - Santa Cruz, CA @ The Catalyst: Buy Tickets (16+)
10.27 - Los Angeles, CA @ El Rey Theatre: Buy Tickets
10.30 - Santa Barbara, CA @ Velvet Jones: Buy Tickets

Brother Ali: BrotherAli.com | Facebook | Twitter | Google+ | Myspace | Ping
Rhymesayers: Facebook | Twitter | YouTube | Google+ | Flickr | Soundcloud | Myspace