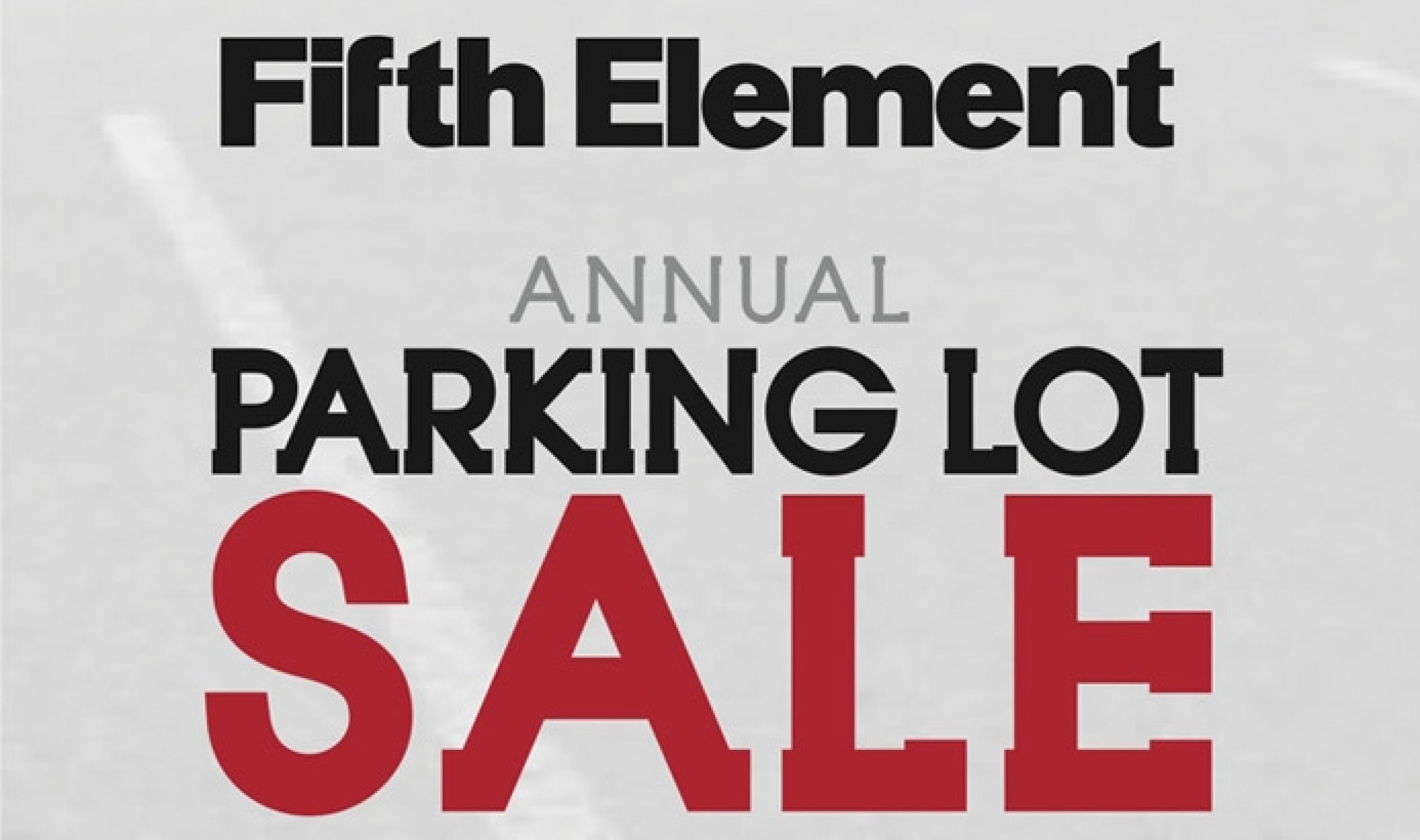 Fifth Element's Parking Lot Sale is TODAY!
August means a few things in Minnesota: the temperatures start to go down, schools are back in session...but most importantly, the Annual Fifth Element Parking Lot Sale happening TODAY.
Only at FE in Uptown MPLS - DJs spinning all day long as well as several local artists making appearances on stage. Not only that, you can pick up FIVE Rhymesayers CDs for $10, THREE shirts for only $10, FIVE posters for $5, and an exclusive new MF DOOM "Mask" 10"x15" print!
Bring your friends, family, and a bag big enough to fit all your new gear and music! Check below for a few details - see you at 2411 Hennepin Ave. S. in Uptown Minneapolis from 11am to 7pm! RSVP on Facebook
Can't make it? Shop for most of the same deals ONLINE! More info.
Rhymesayers: Facebook | Twitter | YouTube | Google+ | Flickr | Soundcloud | Myspace
Fifth Element: FifthElementOnline.com | Facebook | Twitter