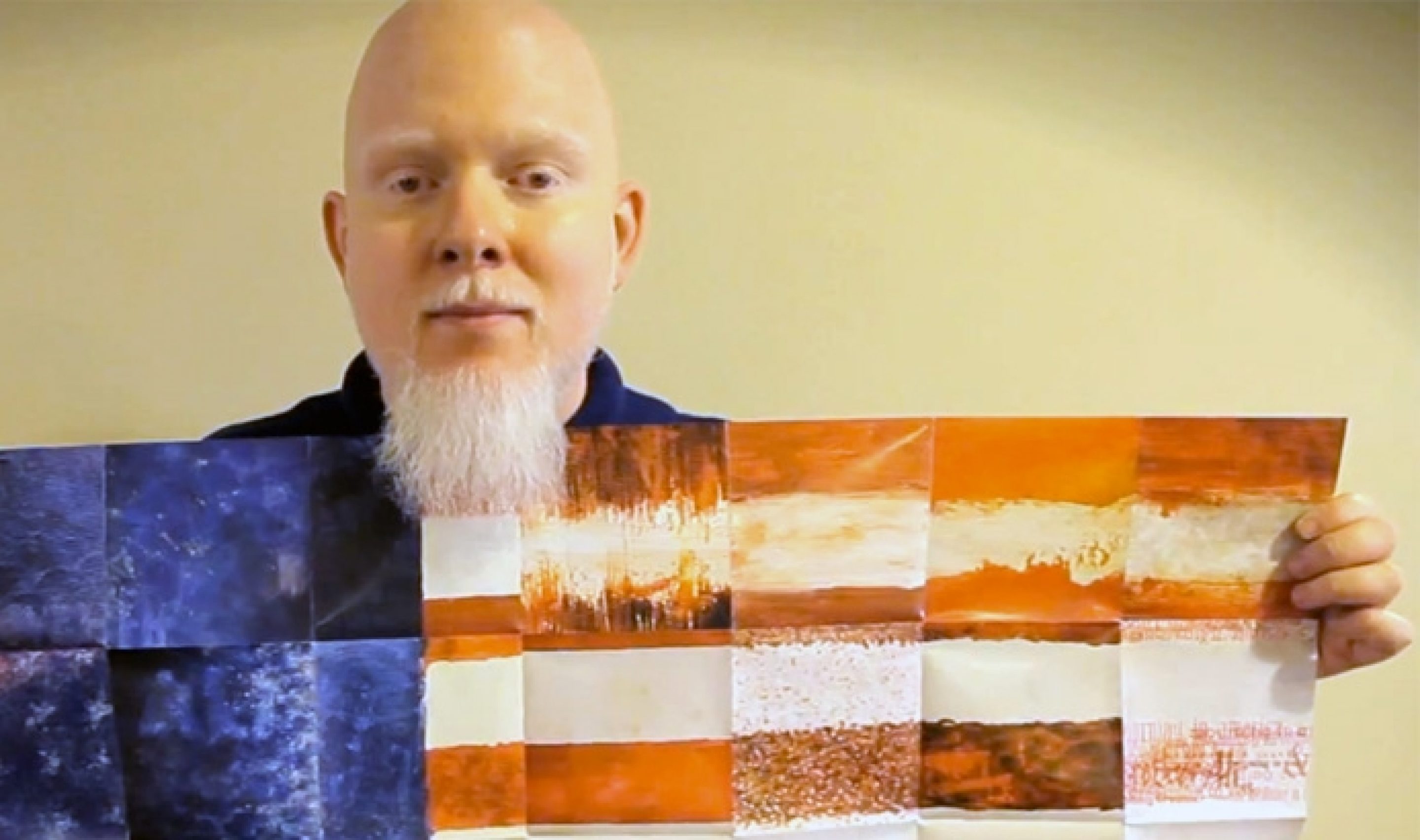 Mourning in America and Dreaming in Color is in stores now!
Brother Ali's brand new album Mourning in America and Dreaming in Color dropped last week and is available for purchase on iTunes (Deluxe version with two bonus songs), from Fifth Element, Amazon, and your favorite local independent or chain music retailer. This new album is produced entirely by heavy-hitter Jake One and features appearances from Dr. Cornel West, Amir Sulaiman, Choklate, and Tone Trezure.
If you picked up a physical CD or Vinyl copy, take a picture with the album and post on Instagram and Twitter with the hashtahg #MIADIC! Join some of your favorite artists and fellow die-hard fans in supporting one of this year's already highly acclaimed releases.
Check out reviews of the new album on Pitchfork and HipHopDX.
Ali is touring this year with his brand new band Blank Tape Beloved. Check out the dates below and don't miss a show near you!
*With Homeboy Sandman, DJ Sosa, The Reminders
09.23 - Ft. Lauderdale, FL @ Culture Room : Buy Tickets (18+)
09.25 - Carrboro, NC @ Cat's Cradle: Buy Tickets
09.26 - Washington, DC @ 9:30 Club: Buy Tickets
09.27 - New York, NY @ Bowery Ballroom: Buy Tickets (16+)
09.28 - Boston, MA @ Paradise Rock Club: Buy Tickets
09.29 - Burlington, VT @ Higher Ground: Buy Tickets
09.30 - Toronto, ON @ Annex Wreck Room: Buy Tickets (19+)
10.02 - Ann Arbor, MI @ Blind Pig: Buy Tickets (18+)
10.03 - Chicago, IL @ Metro : Buy Tickets (18+)
10.04 - Madison, WI @ Barrymore Theatre: Buy Tickets
10.05 - Minneapolis, MN @ First Avenue: Buy Tickets (18+)
10.06 - Minneapolis, MN @ First Avenue: Buy Tickets (All Ages)
10.09 - Iowa City, IA @ Gabe's Oasis: Buy Tickets
10.10 - Omaha, NE @ Waiting Room: Buy Tickets
10.11 - Fort Collins, CO @ Aggie Theatre: Buy Tickets
10.12 - Denver, CO @ Bluebird Theatre: Buy Tickets (16+)
10.13 - Boulder, CO @ Fox Theater: Buy Tickets
10.15 - Salt Lake City, UT @ Urban Lounge: Buy Tickets (21+)
10.17 - Seattle, WA @ Neumos: Buy Tickets
10.18 - Bellingham, WA @ Wild Buffalo: Buy Tickets (21+)
10.19 - Vancouver, BC @ Venue Nightclub: Buy Tickets (19+)
10.20 - Portland, OR @ Hawthorne Theater: Buy Tickets
10.21 - Eugene, OR @ WOW Hall: Buy Tickets
10.23 - Reno, NV @ Cargo: Buy Tickets
10.24 - Arcata, CA @ Humboldt State Univ.: Buy Tickets
10.25 - San Francisco, CA @ The Fillmore: Buy Tickets
10.26 - Santa Cruz, CA @ The Catalyst: Buy Tickets (16+)
10.27 - Los Angeles, CA @ El Rey Theatre: Buy Tickets
10.30 - Santa Barbara, CA @ Velvet Jones: Buy Tickets
Brother Ali: BrotherAli.com | Facebook | Twitter | Google+ | Myspace | Ping
Rhymesayers: Facebook | Twitter | YouTube | Google+ | Flickr | Soundcloud | Myspace