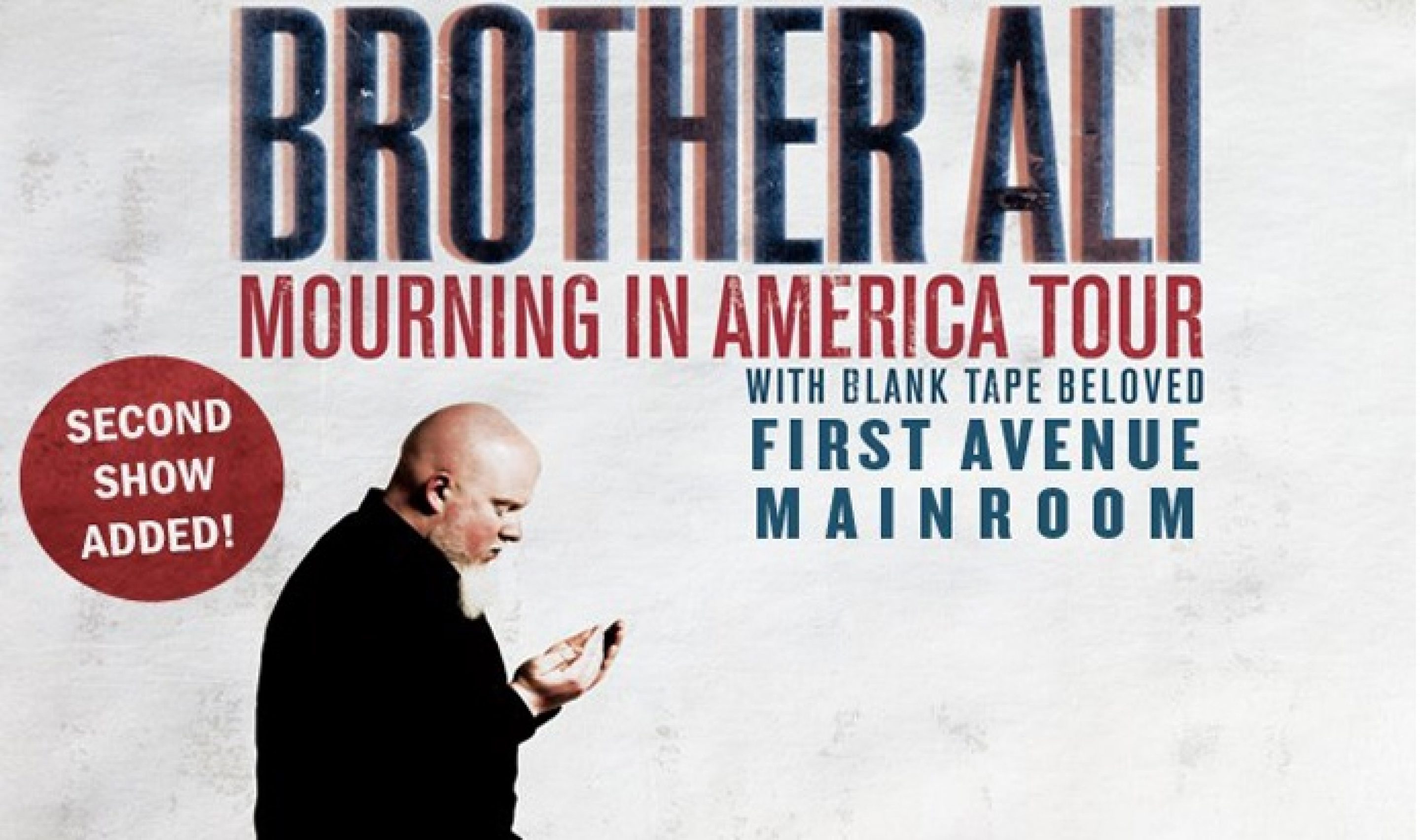 Online tickets are SOLD OUT for Brother Ali's 10/5 show at First Avenue!
We just got word this morning that Online tickets for Brother Ali's 18+ show this-coming Friday 10/5 at First Avenue are SOLD OUT! There are a very limited amount of tickets still available at Fifth Element on 2411 Hennepin Ave. S. in Uptown Minneapolis. Hop in the car and get over there, Twin Cities!
Can't make it Friday? He's rocking an ALL AGES show the following night, Saturday, Oct. 6th. Buy tickets online via eTix, at The Depot Tavern at First Ave., or Fifth Element! Hurry, they won't last long!
Mourning in America and Dreaming in Color is now available for purchase on iTunes (Deluxe version with two bonus songs), from Fifth Element, Amazon, and your favorite local independent or chain music retailer.
Need more incentive? Check out the tour videos below to see what's been happening on the Mourning in America Tour around the country...
Brother Ali: BrotherAli.com | Facebook | Twitter | Google+ | Myspace | Ping
Rhymesayers: Facebook | Twitter | YouTube | Google+ | Flickr | Soundcloud | Myspace