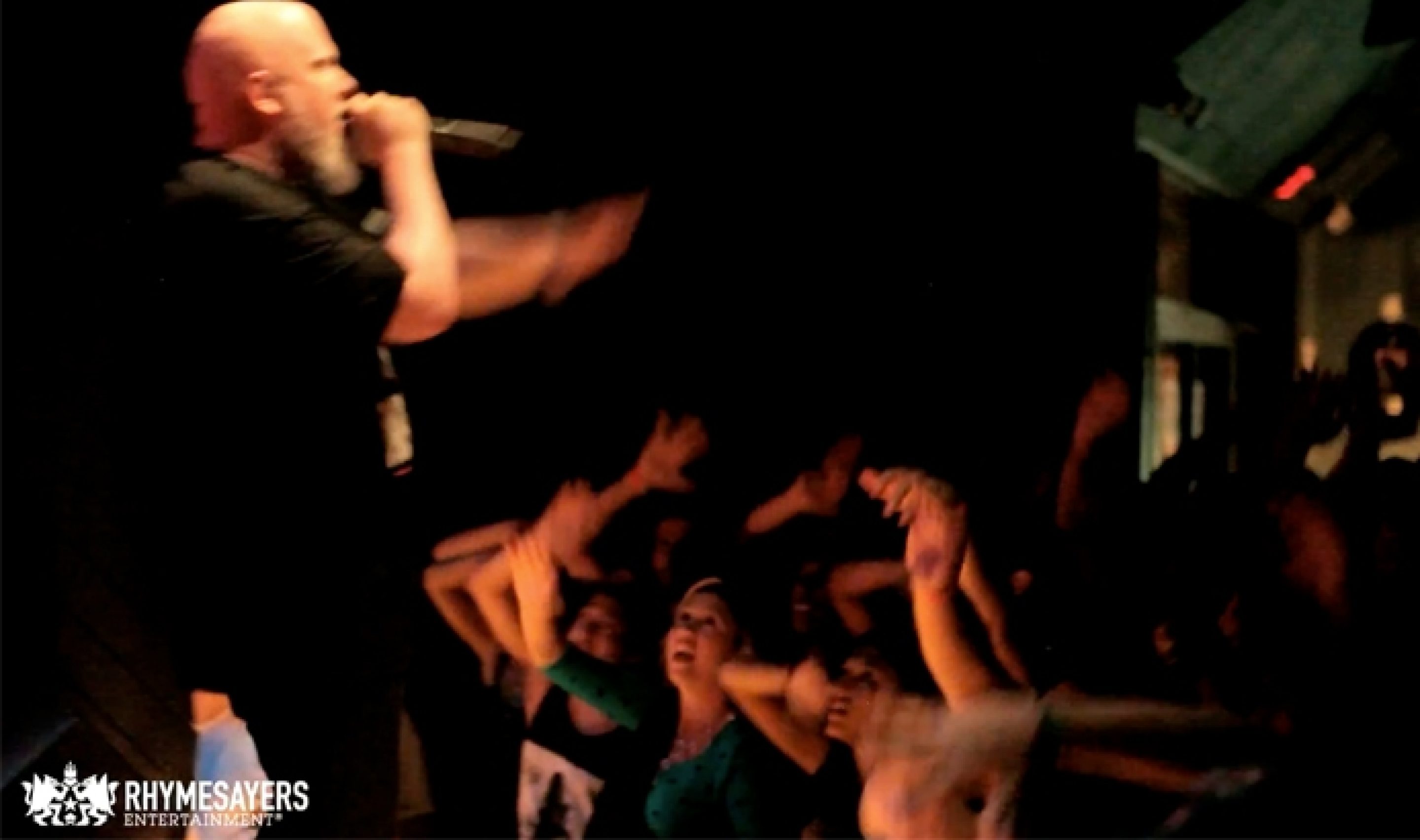 Video: Brother Ali on the Mourning in America Tour: Breaking Night
Brother Ali, Blank Tape Beloved, Homeboy Sandman, and DJ Sosa are making some serious noise on the Mourning in America Tour! The second video from the road introduces fans and viewers to what it's like being on the road, unwinding, and gives you a glimpse at what it's like to be Ali interacting with fans. Check it out below and stay tuned for more!
Mourning in America and Dreaming in Color is now available for purchase on iTunes (Deluxe version with two bonus songs), from Fifth Element, Amazon, and your favorite local independent or chain music retailer.
The Mourning in America Tour:
*With Homeboy Sandman, DJ Sosa
09.18 - Austin, TX @ Mohawk: Buy Tickets
09.20 - Birmingham, AL @ Bottletree: Buy Tickets (18+)
09.21 - Atlanta, GA @ 529: Buy Tickets (21+)
09.22 - Orlando, FL @ The Social: Buy Tickets
09.23 - Ft. Lauderdale, FL @ Culture Room : Buy Tickets (18+)
*With Homeboy Sandman, DJ Sosa, The Reminders
09.25 - Carrboro, NC @ Cat's Cradle: Buy Tickets
09.26 - Washington, DC @ 9:30 Club: Buy Tickets
09.27 - New York, NY @ Bowery Ballroom: Buy Tickets (16+)
09.28 - Boston, MA @ Paradise Rock Club: Buy Tickets
09.29 - Burlington, VT @ Higher Ground: Buy Tickets
09.30 - Toronto, ON @ Annex Wreck Room: Buy Tickets (19+)
10.02 - Ann Arbor, MI @ Blind Pig: Buy Tickets (18+)
10.03 - Chicago, IL @ Metro : Buy Tickets (18+)
10.04 - Madison, WI @ Barrymore Theatre: Buy Tickets
10.05 - Minneapolis, MN @ First Avenue: Buy Tickets (18+)
10.06 - Minneapolis, MN @ First Avenue: Buy Tickets (All Ages)
10.09 - Iowa City, IA @ Gabe's Oasis: Buy Tickets
10.10 - Omaha, NE @ Waiting Room: Buy Tickets
10.11 - Fort Collins, CO @ Aggie Theatre: Buy Tickets
10.12 - Denver, CO @ Bluebird Theatre: Buy Tickets (16+)
10.13 - Boulder, CO @ Fox Theater: Buy Tickets
10.15 - Salt Lake City, UT @ Urban Lounge: Buy Tickets (21+)
10.17 - Seattle, WA @ Neumos: Buy Tickets
10.18 - Bellingham, WA @ Wild Buffalo: Buy Tickets (21+)
10.19 - Vancouver, BC @ Venue Nightclub: Buy Tickets (19+)
10.20 - Portland, OR @ Hawthorne Theater: Buy Tickets
10.21 - Eugene, OR @ WOW Hall: Buy Tickets
10.23 - Reno, NV @ Cargo: Buy Tickets
10.24 - Arcata, CA @ Humboldt State Univ.: Buy Tickets
10.25 - San Francisco, CA @ The Fillmore: Buy Tickets
10.26 - Santa Cruz, CA @ The Catalyst: Buy Tickets (16+)
10.27 - Los Angeles, CA @ El Rey Theatre: Buy Tickets
10.30 - Santa Barbara, CA @ Velvet Jones: Buy Tickets
Brother Ali: BrotherAli.com | Facebook | Twitter | Google+ | Myspace | Ping
Rhymesayers: Facebook | Twitter | YouTube | Google+ | Flickr | Soundcloud | Myspace