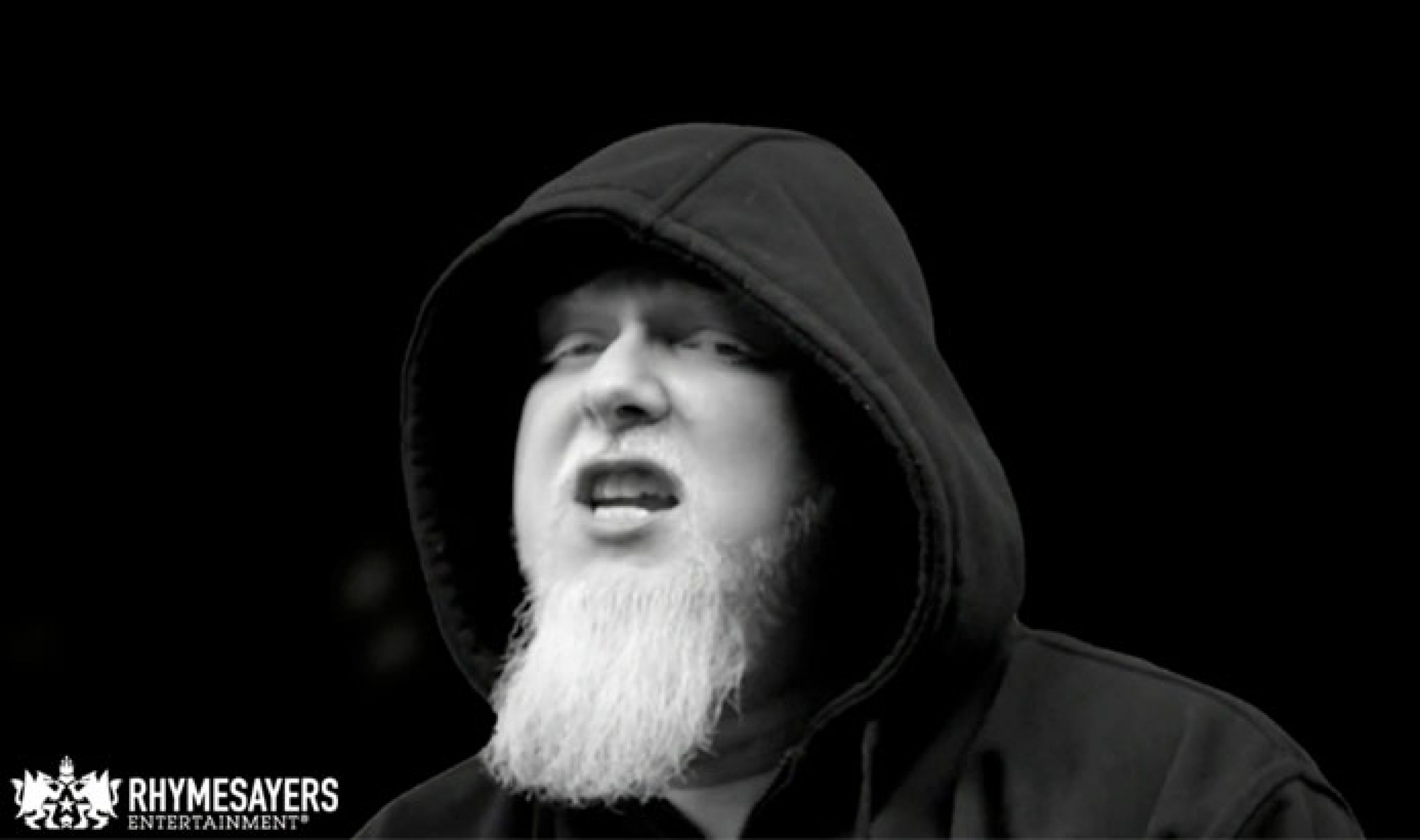 Watch Brother Ali's new video!
This is the title track to my new album, Mourning in America and Dreaming in Color. The first half of the album highlights and critiques the dire situation in which we live. The second half outlines the tremendous opportunity we have to re-imagine and reform our society. This song is an observation and a critique of our culture of death and murder. From actual war zones around the world to our own inner cities where this summer's death rates rival war zones. I also address our national hypocrisy regarding violence. We have a zero tolerance policy of violence committed against us, but we're a lot more lenient and patient when it comes to the violence we commit. "A life is a life and a killer is a killer". -Brother Ali
Mourning in America and Dreaming in Color drops September 18th. Pre-order CD or Vinyl NOW from Fifth Element and bundle with an exclusive t-shirt to save!
Pre-order an iTunes Deluxe Digital copy that includes bonus songs and a PDF with lyrics and artwork!
Video directed by Todd Angkasuwan. Full Credits below.

Don't miss Brother Ali near you starting next month!
*With Homeboy Sandman, DJ Sosa
09.12 - San Luis Obispo, CA @ SLO Brewing: Buy Tickets
09.13 - Santa Ana, CA @ Constellation Room: Buy Tickets
09.14 - La Jolla, CA @ Porter's Pub: Buy Tickets
09.15 - Tempe, AZ @ Club Red: Buy Tickets
09.16 - Albuquerque, NM @ Sunshine Theater: Buy Tickets
09.17 - Dallas, TX @ Trees: Buy Tickets
09.18 - Austin, TX @ Mohawk: Buy Tickets
09.20 - Birmingham, AL @ Bottletree: Buy Tickets (18+)
09.21 - Atlanta, GA @ 529: Buy Tickets (21+)
09.22 - Orlando, FL @ The Social: Buy Tickets
09.23 - Ft. Lauderdale, FL @ Culture Room : Buy Tickets (18+)
*With Homeboy Sandman, DJ Sosa, The Reminders
09.25 - Carrboro, NC @ Cat's Cradle: Buy Tickets
09.26 - Washington, DC @ 9:30 Club: Buy Tickets
09.27 - New York, NY @ Bowery Ballroom: Buy Tickets (16+)
09.28 - Boston, MA @ Paradise Rock Club: Buy Tickets
09.29 - Burlington, VT @ Higher Ground: Buy Tickets
09.30 - Toronto, ON @ Annex Wreck Room: Buy Tickets (19+)
10.02 - Ann Arbor, MI @ Blind Pig: Buy Tickets (18+)
10.03 - Chicago, IL @ Metro : Buy Tickets (18+)
10.04 - Madison, WI @ Barrymore Theatre: Buy Tickets
10.05 - Minneapolis, MN @ First Avenue: Buy Tickets (18+)
10.06 - Minneapolis, MN @ First Avenue: Buy Tickets (All Ages)
10.09 - Iowa City, IA @ Gabe's Oasis: Buy Tickets
10.10 - Omaha, NE @ Waiting Room: Buy Tickets
10.11 - Fort Collins, CO @ Aggie Theatre: Buy Tickets
10.12 - Denver, CO @ Bluebird Theatre: Buy Tickets (16+)
10.13 - Boulder, CO @ Fox Theater: Buy Tickets
10.15 - Salt Lake City, UT @ Urban Lounge: Buy Tickets (21+)
10.17 - Seattle, WA @ Neumos: Buy Tickets
10.18 - Bellingham, WA @ Wild Buffalo: Buy Tickets (21+)
10.19 - Vancouver, BC @ Venue Nightclub: Buy Tickets (19+)
10.20 - Portland, OR @ Hawthorne Theater: Buy Tickets
10.21 - Eugene, OR @ WOW Hall: Buy Tickets
10.23 - Reno, NV @ Cargo: Buy Tickets
10.24 - Arcata, CA @ Humboldt State Univ.: Buy Tickets
10.25 - San Francisco, CA @ The Fillmore: Buy Tickets
10.26 - Santa Cruz, CA @ The Catalyst: Buy Tickets (16+)
10.27 - Los Angeles, CA @ El Rey Theatre: Buy Tickets
10.30 - Santa Barbara, CA @ Velvet Jones: Buy Tickets
CREDITS: Video directed by Todd Angkasuwan
Producer: Kevin Boston
DP: Sing Howe Yam
Editor: Todd Angkasuwan
Prod. Mgr: Michael Cheng
Gaffer: Adam Unruh
Key Grip: Aaron Pong
Swing Grip/Electric: Jeff Godshaw
Make-Up: Daisy Maldonado
Choreographer: Amirah Sackett
Dancers: Amirah Sackett, Iman, Kadijah
Actors: Byron Chan, Craig Chen, Taylor Clift, Tariq Hasan, Sevan House, Patrick Isaac, Ross Jones, London Lombana, Ricky Mancia, Malcolm Mays, Nyree Neil, Joseph Olibrice, Marcel Owens, Law Rome, Griffin Skylark, Justin Stehr, Brian Wood
Location: CML Studios
Stage Mgr: Carlos Leon
Special Thanks To: Charles "Tiger" Hernandez, Steven Hernandez

Brother Ali: BrotherAli.com | Facebook | Twitter | Google+ | Myspace | Ping
Rhymesayers: Facebook | Twitter | YouTube | Google+ | Flickr | Soundcloud | Myspace