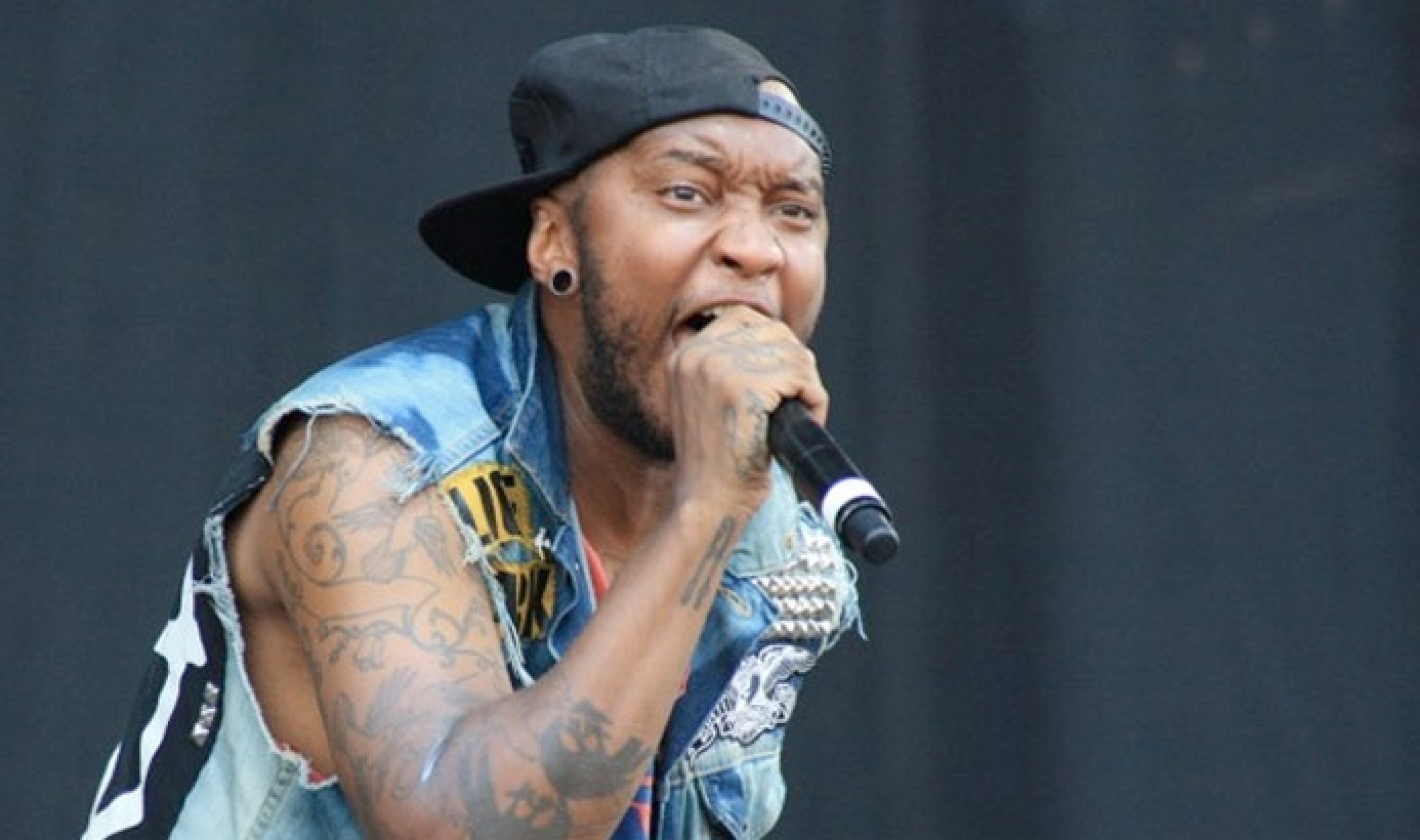 P.O.S Perfects The Anarchist Party Playlist With â??We Donâ??t Even Live Hereâ??
The folks over at Antiquiet just reviewed We Don't Even Live Here. Check out a snippet below and read more here.
â??I take my time with it,â? Doomtree anti-king P.O.S. relays at the onset of Bumpers, the lead track on We Donâ??t Even Live Here â?? his fourth solo album, arriving October 22 with a bright red bullseye on sociopolitical blinders and silly hack-rap trends. With the nonsense distractioneering rhetoric avalanche of the 2012 presidential elections filling every corner and news post, three years off the solo release circuit the Rhymesayers Entertainment wildcard has found a point of precise momentum to return and deliver a downright flabbergastingly fantastic album â?? a facegrind down the pissed and littered alleyways of Americaâ??s cannibal culture through a beast-bounce trip with molotov slingshot surprises blasting across an anarchistâ??s party playlist.
Pre-order the album today from Fifth Element and package it with an exclusive t-shirt and "Work" book. When you pre-order, you'll get two versions of "Bumper" and the new track "Fuck Your Stuff"!
Pre-order the deluxe digital version from iTunes and get 2 bonus tracks!
We Don't Even Live Here Tour Dates:
10.26 - Minneapolis, MN @ First Avenue: Buy Tickets (Album Release Show!)
11.01 - Milwaukee, WI @ Turner Hall: Buy Tickets
11.02 - Chicago, IL @ The Bottom Lounge: Buy Tickets
11.03 - Detroit, MI @ Magic Stick: Buy Tickets
11.04 - Cleveland Heights, OH @ Grog Shop: Buy Tickets
11.05 - Pittsburgh, PA @ Altar Bar: Buy Tickets
11.07 - New York, NY @ Irving Plaza: Buy Tickets
11.08 - Boston, MA @ Royale: Buy Tickets
11.09 - Philadelphia, PA @ First Unitarian Church: Buy Tickets
11.10 - Washington, D.C. @ Rock and Roll Hotel: Buy Tickets
11.11 - Carrboro, NC @ Cat's Cradle: Buy Tickets
11.13 - Orlando, FL @ The Social: Buy Tickets
11.14 - Tallahassee, FL @ Club Downunder
11.15 - Baton Rouge, LA @ Spanish Moon: Buy Tickets
11.16 - Houston, TX @ Fitzgerald's Downstairs: Buy Tickets
11.17 - Austin, TX @ Mohawk: Buy Tickets
11.18 - Dallas, TX @ The Loft: Buy Tickets
POS: Facebook | Twitter | Google+ | Myspace | Ping
Rhymesayers: Facebook | Twitter | YouTube | Google+ | Flickr | Soundcloud | Myspace