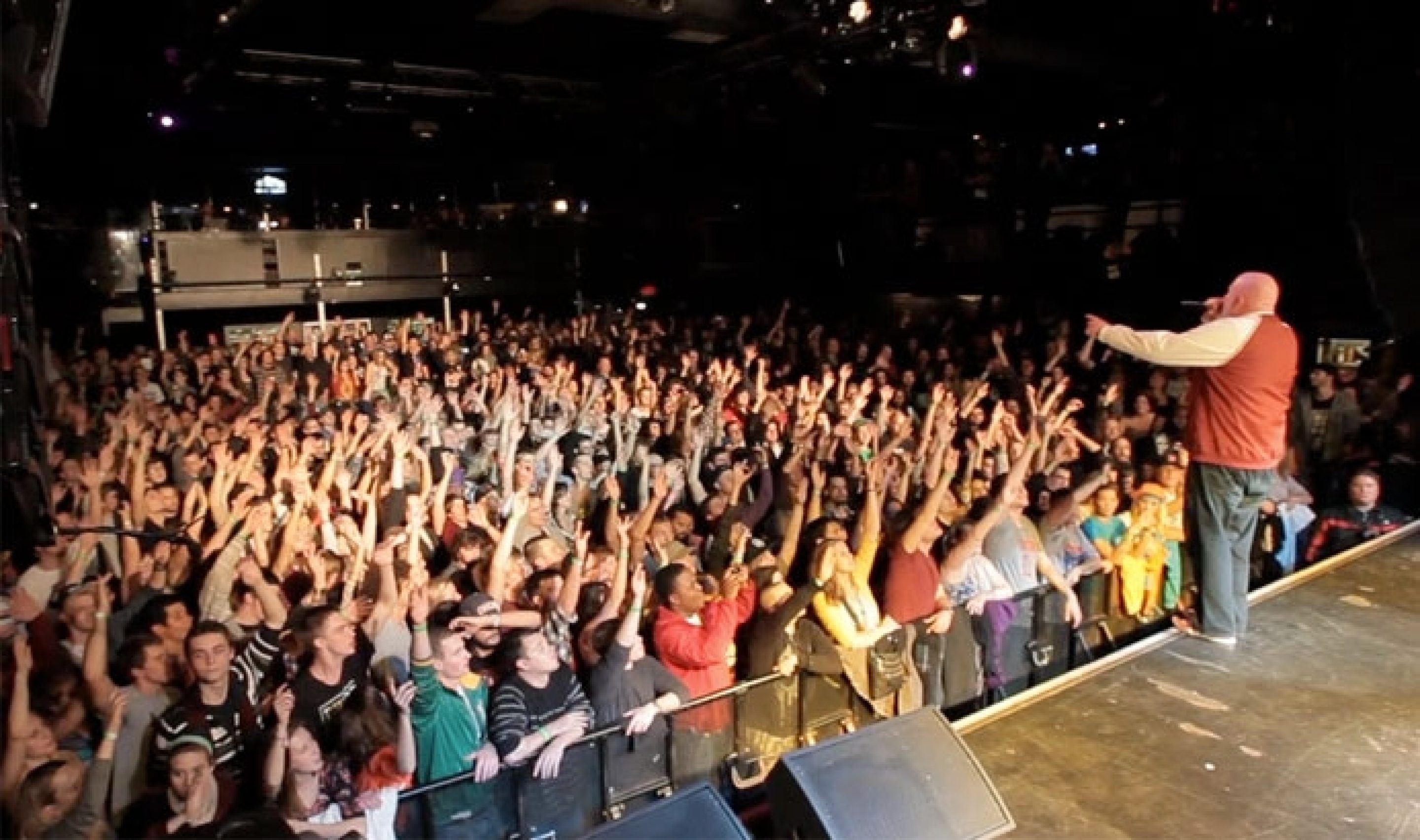 Video: Home Court Advantage: The Mourning in America Tour hits Minneapolis
Two weekends ago, the Mourning in America Tour made a stop in Brother Ali's hometown of Minneapolis at the iconic First Avenue Mainroom. The Reminders and Homeboy Sandman with DJ Sosa impressed Ali's hometown crowd and brought an incredible energy to the shows! Check out some incredible live footage below and don't miss the tour in your area this month!
Mourning in America and Dreaming in Color is now available for purchase on iTunes (Deluxe version with two bonus songs), from Fifth Element, Amazon, and your favorite local independent or chain music retailer.
*With Homeboy Sandman, DJ Sosa, The Reminders
10.15 - Salt Lake City, UT @ Urban Lounge: Buy Tickets (21+)
10.17 - Seattle, WA @ Neumos: Buy Tickets
10.18 - Bellingham, WA @ Wild Buffalo: Buy Tickets (21+)
10.19 - Vancouver, BC @ Venue Nightclub: Buy Tickets (19+)
10.20 - Portland, OR @ Hawthorne Theater: Buy Tickets
10.21 - Eugene, OR @ WOW Hall: Buy Tickets
10.23 - Reno, NV @ Cargo: Buy Tickets
10.24 - Arcata, CA @ Humboldt State Univ.: Buy Tickets
10.25 - San Francisco, CA @ The Fillmore: Buy Tickets
10.26 - Santa Cruz, CA @ The Catalyst: Buy Tickets (16+)
10.27 - Los Angeles, CA @ El Rey Theatre: Buy Tickets
10.30 - Santa Barbara, CA @ Velvet Jones: Buy Tickets
Brother Ali: BrotherAli.com | Facebook | Twitter | Google+ | Myspace | Ping
Rhymesayers: Facebook | Twitter | YouTube | Google+ | Flickr | Soundcloud | Myspace