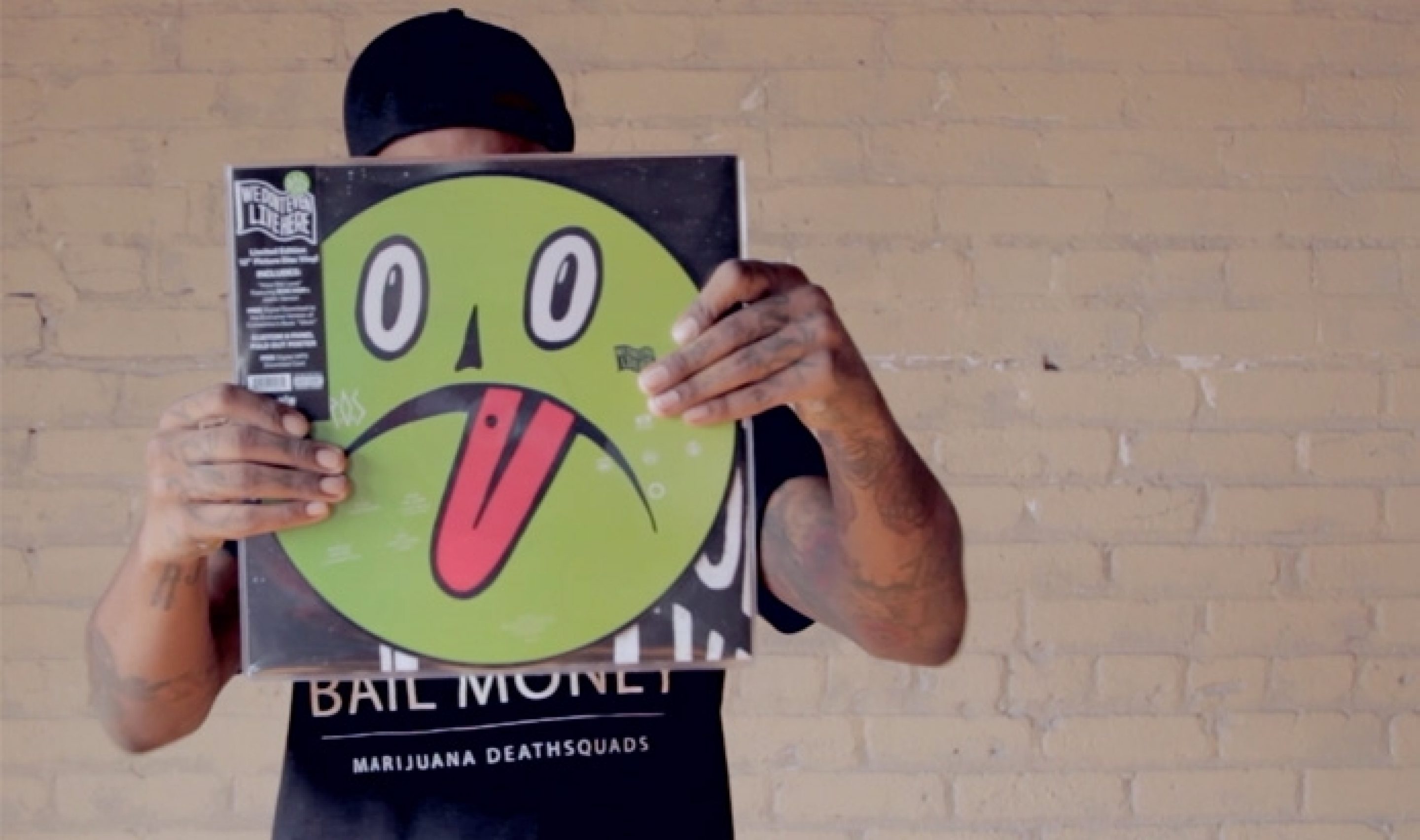 We Don't Even Live Here Vinyl Edition: A Picture disc and Poster in 43 seconds with P.O.S
Check out a brand new video to get y'all ready for We Don't Even Live Here! The Limited 12" doubled sided picture-disc vinyl includes an 8-panel 24" x 24" fold out, a double sided full color poster with lyrics, free digital download link to an exclusive condensed version of CrimethInc.'s book Work, and a free digital mp3 download card. Pre-order the album TODAY from Fifth Element and bundle with Work and an exclusive t-shirt to save big! When you pre-order, you'll get two versions of "Bumper" and the new track "Fuck Your Stuff"!
Tickets are on sale today for P.O.S We Don't Even Live Here Tour this fall!
10.26 - Minneapolis, MN @ First Avenue: Buy Tickets (Album Release Show!)
11.01 - Milwaukee, WI @ Turner Hall: Buy Tickets
11.02 - Chicago, IL @ The Bottom Lounge: Buy Tickets
11.03 - Detroit, MI @ Magic Stick: Buy Tickets
11.04 - Cleveland Heights, OH @ Grog Shop: Buy Tickets
11.05 - Pittsburgh, PA @ Altar Bar: Buy Tickets
11.07 - New York, NY @ Irving Plaza: Buy Tickets
11.08 - Boston, MA @ Royale: Buy Tickets
11.09 - Philadelphia, PA @ First Unitarian Church: Buy Tickets
11.10 - Washington, D.C. @ Rock and Roll Hotel: Buy Tickets
11.11 - Carrboro, NC @ Cat's Cradle: Buy Tickets
11.13 - Orlando, FL @ The Social: Buy Tickets
11.14 - Tallahassee, FL @ Club Downunder
11.15 - Baton Rouge, LA @ Spanish Moon: Buy Tickets
11.16 - Houston, TX @ Fitzgerald's Downstairs: Buy Tickets
11.17 - Austin, TX @ Mohawk: Buy Tickets
11.18 - Dallas, TX @ The Loft: Buy Tickets
POS: Facebook | Twitter | Google+ | Myspace | Ping
Rhymesayers: Facebook | Twitter | YouTube | Google+ | Flickr | Soundcloud | Myspace