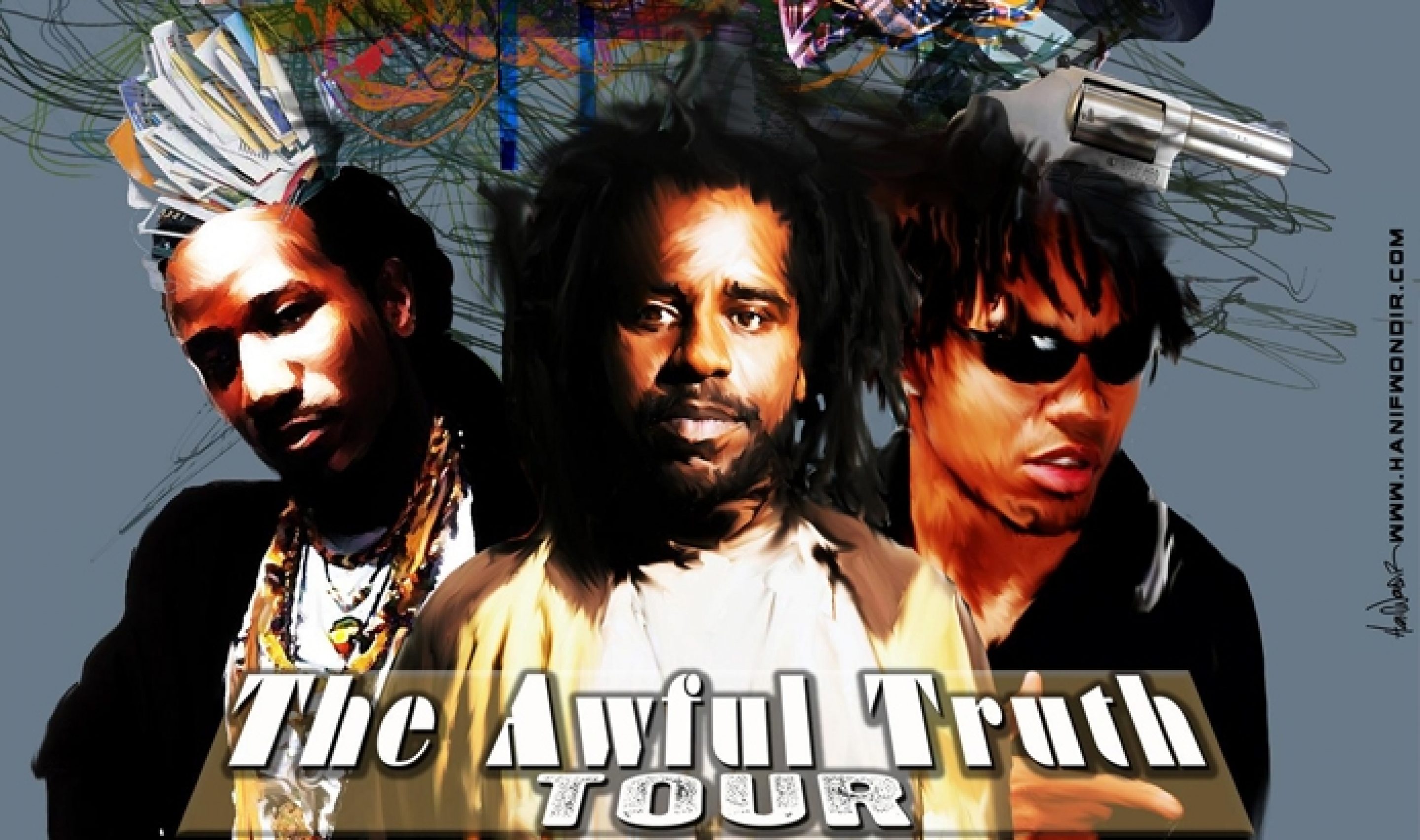 Abstract Rude and Sab The Artist (Musab) releasing The Awful Truth on Nov. 23rd!
One of the founders of Rhymesayers (Musab aka Sab The Artist) and one of the West Coast's Best MCs Abstract Rude have teamed up to release a brand new album called The Awful Truth. The project drops on Black Friday (11/23) and is a limited edition release of only a thousand copies and currently exclusively available only at Fifth Element.
The Awful Truth is a ten track project produced by Ganzobean (except the title track produced by Orikal Uno) that exists as a nice merging of both MCs styles. Immediately upon listening it occurs to you that this is a collaboration that may not have seemed obvious from a distance, but a closer look reveals it as a perfect combination. Both MCs share many similar strengths; great storytelling skills, the gift of accurately and vividly depicting real life experiences and a love for exhibiting a mastery over the written word. Additionally, one of Abstract Rude's key vocal attributes has always been him using his voice as melodic instrument and this presence is strongly noted on  most songs on"The Awful Truth". This project is a representation of all these skills, with a backing of moody and vibe-filled tracks that range from good feeling to emotionally moving to inspirational. Vocally, Musab and Abstract Rude shine through out the project and as an added bonus they bring along some of their friends. Guest appearances include Slug (of Atmosphere), Blueprint, Toki Wright, Grouch, and a upcoming Las Vegas MC, Highdro.
Shop Beyond/Musab/Sab The Artist at Fifth Element: Buy Now
Pick up Ab Rude's debut Rhymesayers release Rejuvenation now: Fifth Element | iTunes | Amazon
Sab The Artist: SabTheArtist.com | Facebook | Twitter | YouTube
Abstract Rude: Twitter | Facebook | Myspace
Rhymesayers: Facebook | Twitter | YouTube | Google+ | Flickr | Soundcloud | Myspace