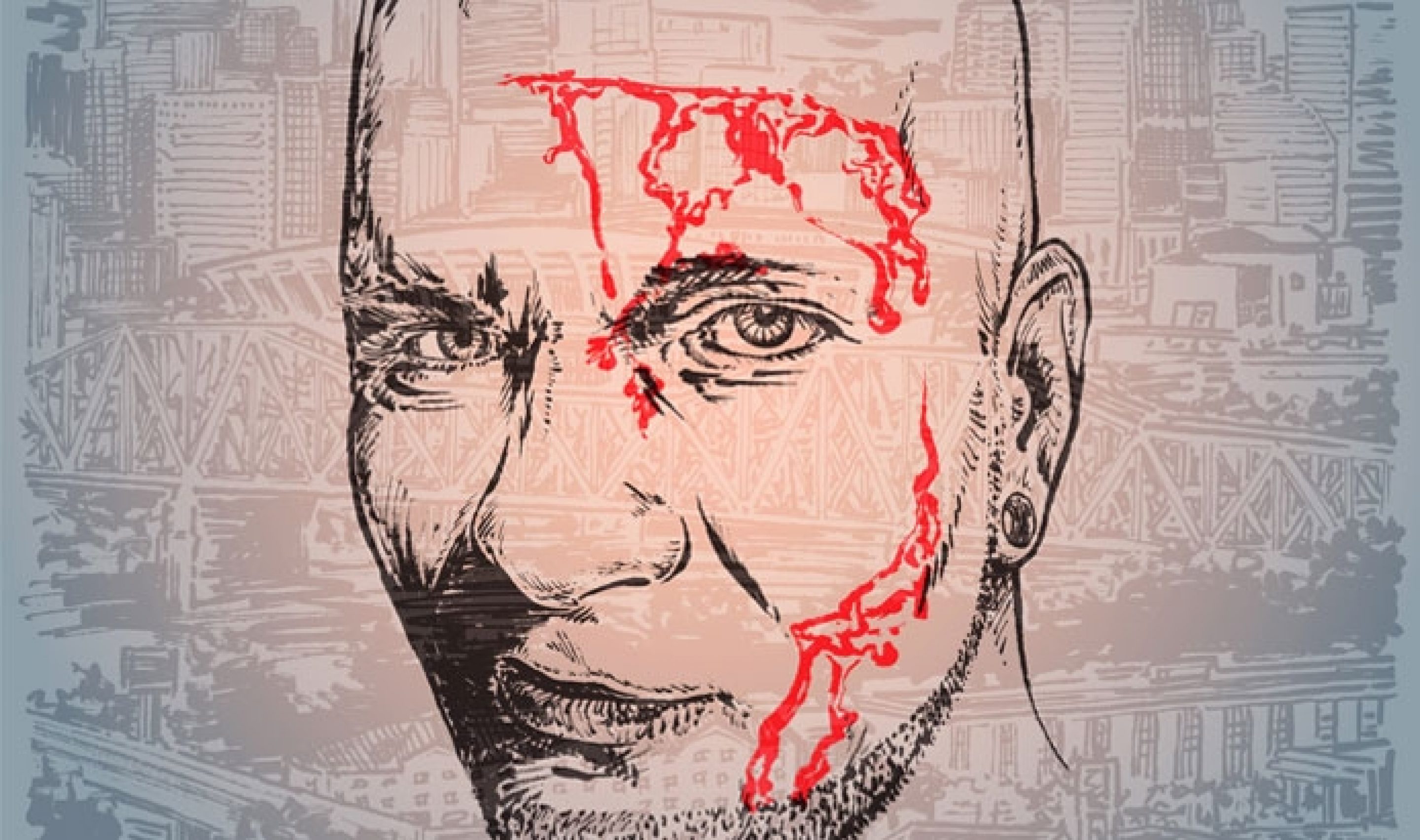 Mr. Dibbs releases new project, Deadworld Reborn
We're proud to announce the release of a new project from Mr. Dibbs called Deadworld Reborn!
This is a Pay What You Want album, all proceeds go to the family and 2 year old daughter of Dibbs' late friend, Skandal. See below for a message from Mr. Dibbs about Skandal and the new release.

Limited picture disc vinyl coming soon!
A Message from Mr. Dibbs:
I died last year.  For 53 seconds.  One short month after the quiet release of Deadworld.  Foreshadowingâ??s a bitch.  What I could not see at the time was being reborn into the world of the living through someone elseâ??s full-circle leaving.

Holed up in the hospital for a few weeks, I was an inadvertent resident of an impromptu hip hop retirement home.  Battling leukemia on the floor above me was my longtime friend Marcus â??Skandal da Ruckus Manâ? Mitchell.   An epic MC and producer, of equally epic bodily proportions, Skandalâ??s heart was big, but his production skills and lyrical largesse were even bigger. I dragged my sometimes half-incoherent ass, IV and all, down the hallways and into the elevator to visit my homie.  The nurses always thought I was lost.  Fuck that.

I was FOUNDâ?¦in the strong lifeline weâ??ve all come to know and love as Skandal.  He was my pusher manâ?¦keep on pushinâ??, Dibbs, until you get to the other side of you. 

Skandal lost his life in October this year.  I have memories for days of him, but there will be no more new ones.  I donâ??t get to have that again.  I donâ??t get to have those phone conversations with him or watch stupid-ass movies or videos on YouTube and laugh about it.  You donâ??t miss that shit, until that shitâ??s not there.  I got lucky.  I would trade my life for his any day.  I wish I could be like that dude.  He made me feel important enough for me to be reborn.  I am doing it.  I am doing it now.

And so Iâ??m giving you Deadworld Rebornâ?¦because this man gave me back my fucking life.

And with that, I want to give his family back their livesâ?¦and a return to normalcy.  All proceeds from this album are going directly to Skandalâ??s family and young daughter Chloe.  Pay what you canâ?¦Skandal sure did.

Sharkface.
Shop Mr. Dibbs at Fifth Element
Mr. Dibbs: Bandcamp | Twitter | Facebook
Rhymesayers: Facebook | Twitter | YouTube | Google+ | Flickr | Soundcloud | Myspace