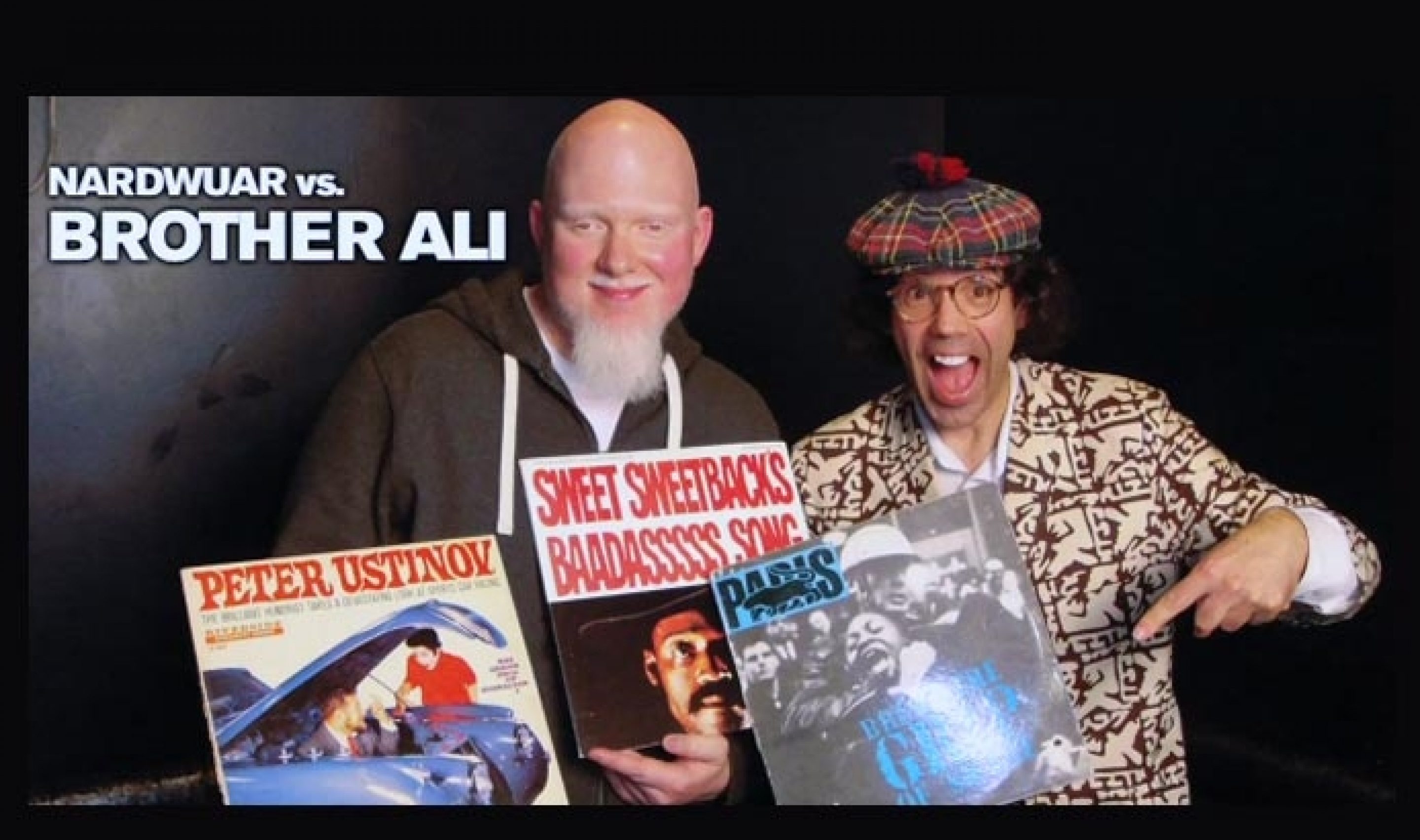 Nardwuar interviews Brother Ali!
While recently in Vancouver, BC, Canada, Brother Ali took a few minutes to speak with the one and only Nardwuar. The interview covers the inspiration behind his name, Minneapolis music (Including Prince!), Movies, MF DOOM, battling Sage Francis, and more...Check it out below!
Don't forget you can catch Brother Ali playing in Denver, Colorado on Feb. 2nd, 2013. More Info.
Mourning in America and Dreaming in Color is now available for purchase on iTunes (Deluxe version with two bonus songs), from Fifth Element, Amazon, and your favorite local independent or chain music retailer.
Brother Ali: BrotherAli.com | Facebook | Twitter | Google+ | Myspace | Ping
Rhymesayers: Facebook | Twitter | YouTube | Google+ | Flickr | Soundcloud | Myspace