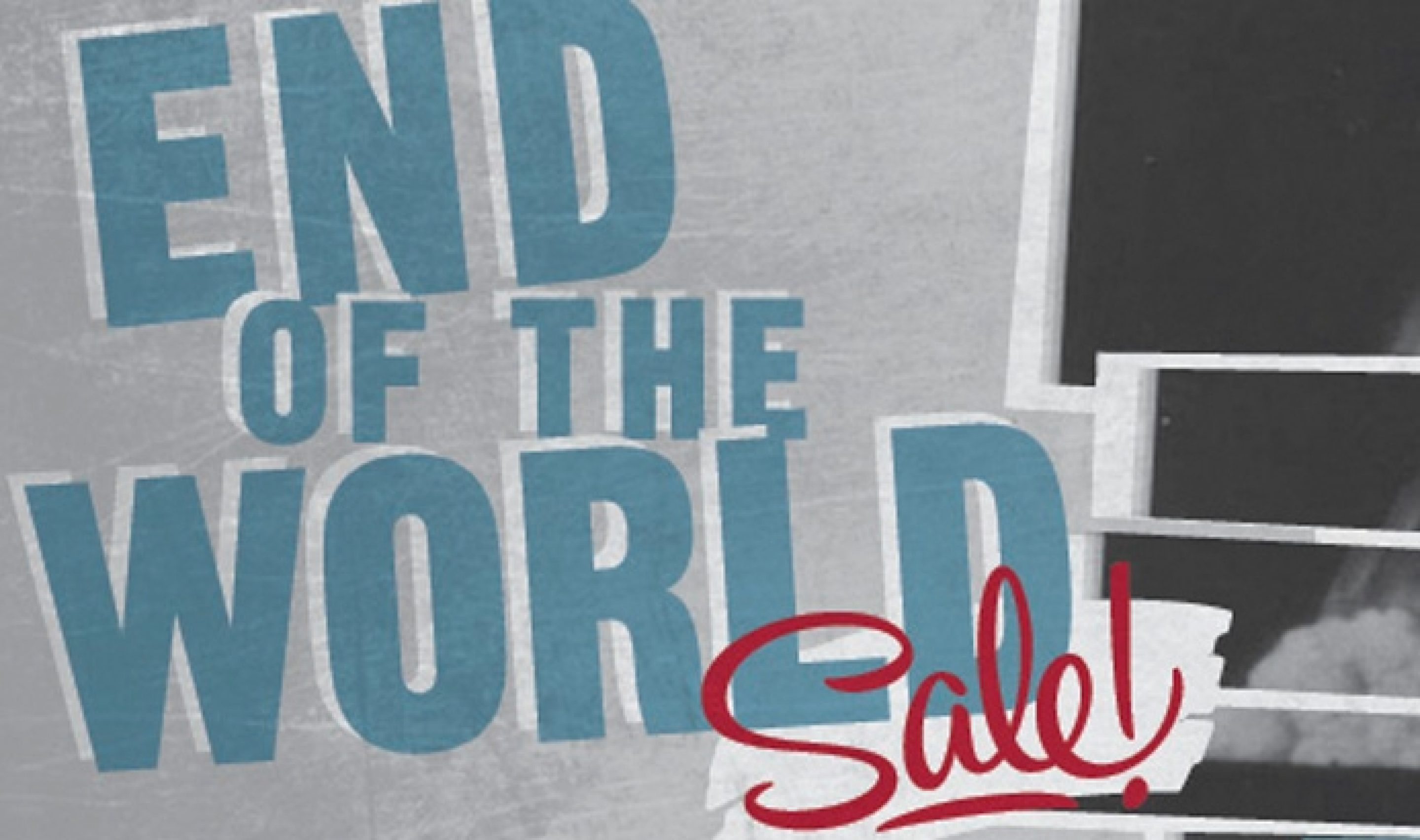 Fifth Element/Rhymesayers End Of The World Sale - TODAY!
50% Off All Regular Priced Rhymesayers Items! All CDs, Vinyl, Clothing, Accessoriesâ?¦Everything. Great deals, right?!

This sale is ONLINE at FifthElementOnline.com and IN-STORE. Pricing ends tonight, Friday 12/21 at 11:59pm. All these deals will be available in-store from 11am-7pm today only.

Those who believe they will wake on the 22nd per usual, unscathed, can do so knowing they got a great deal in the process. Those who donâ??t believe, theyâ??ll probably feel happy to be alive, but then experience a moment of regret when they realize they passed on such a great opportunity! Delivery By X-Mas NOT guaranteed!
Rhymesayers: Facebook | Twitter | YouTube | Google+ | Instagram | Flickr | Soundcloud | Myspace