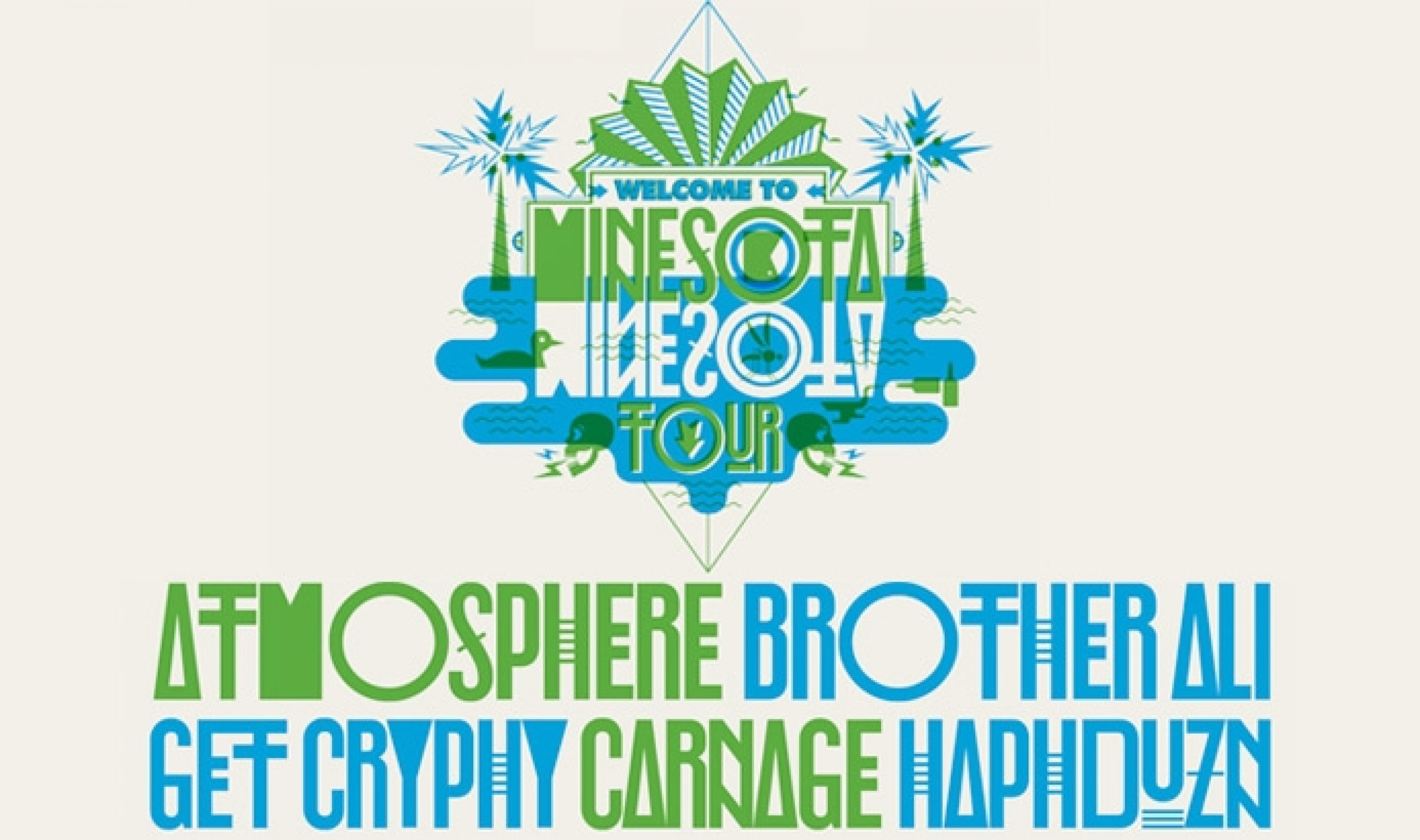 Atmosphere announces the 2013 Welcome To Minnesota Tour!
This March, Rhymesayers and Atmosphere bring you the Third Annual "Welcome To Minnesota Tour�, with performances from Atmosphere, Brother Ali, Get Cryphy, Carnage and Haphduzn. The tour begins Friday, March 1st in Bemidji, MN and makes subsequent stops in Duluth, St. Cloud, Mankato, and Minneapolis.

Tickets for the "Welcome To Minnesota Tour" go on sale this Friday, January 18th at 11:00AM CST and are available online. Tickets for the Minneapolis, Duluth & St. Cloud shows are also available at Fifth Element (2411 Hennepin Ave S, Minneapolis, MN | 612.377.0044) in Uptown.
In support of the tour the billed artists recorded an exclusive song,â??It Ainâ??t The Prettiestâ?. Check it out below!



TOUR DATES:
3.1 - Bemidji, MN - Sanford Center Ballroom
3.2 - Duluth, MN - Clyde Iron Works
3.3 - St. Cloud, MN â?? Red Carpet
3.4 - Mankato, MN - Verizon Wireless Center
3.5 - Minneapolis, MN - First Avenue
Atmosphere: Facebook | Twitter | Google+ | Instagram | Myspace
Brother Ali: BrotherAli.com | Facebook | Twitter | Google+ | Instagram | Myspace
Rhymesayers: Facebook | Twitter | YouTube | Google+ | Instagram | Flickr | Soundcloud | Myspace